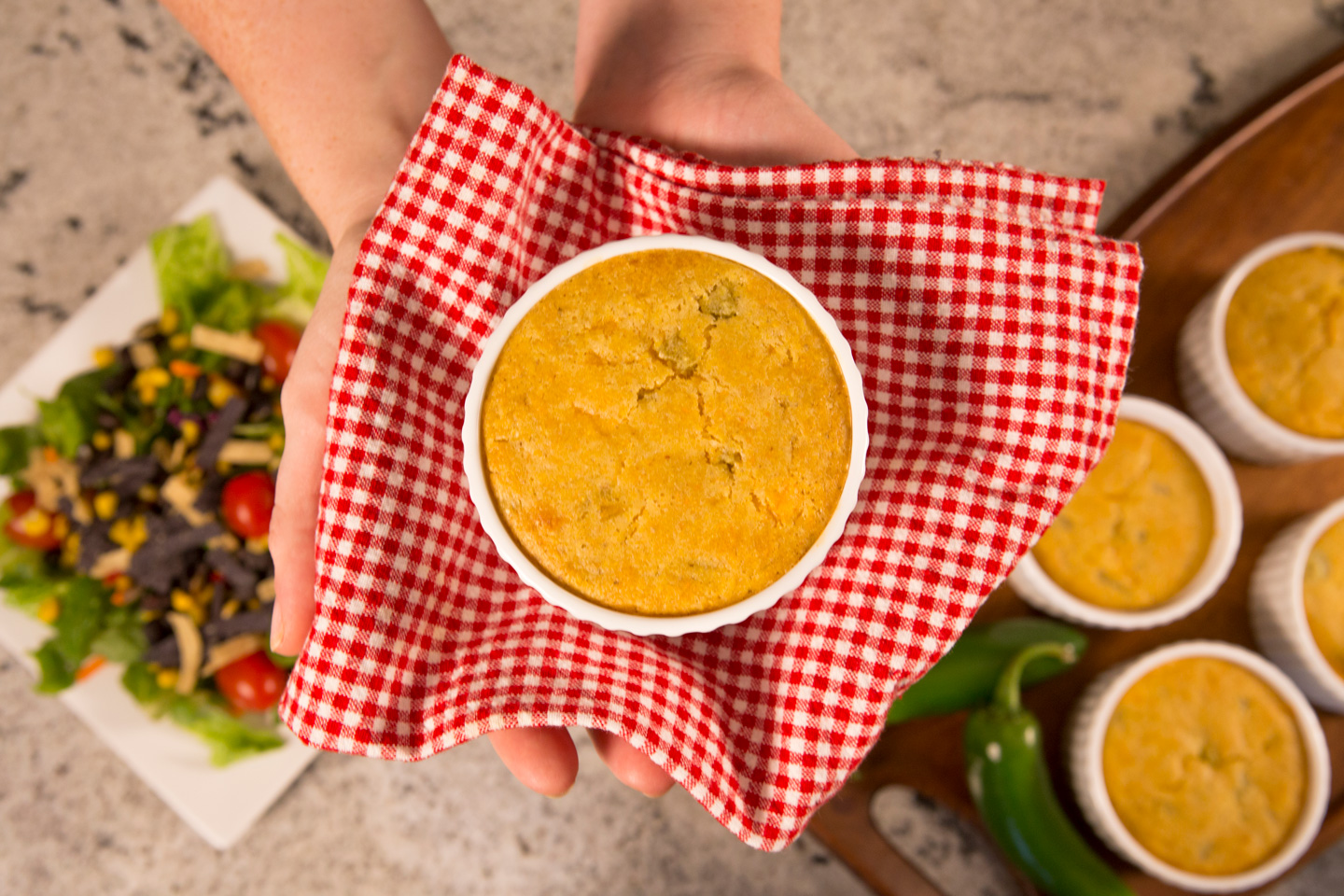 A spicy twist on a comfort-food favorite
When you're craving comfort food, nothing fits the bill like a chicken pot pie. Angela Wadlington at Chick-fil-A's test kitchen kicks the tried-and-true recipe up a bit using seasonal Chicken Tortilla Soup, a cornbread crust and a Tex-Mex-inspired filling. This recipe simplifies the steps required in the classic dish, and you can pair it with a Kale Crunch Side or another side for a quick and satisfying weeknight meal.
Ingredients

Cornbread Crust:

Filling:

1/3 cup crema Mexicana (Crema Mexicana can be found in the dairy case at most supermarkets. Sour cream is a good substitute if crema Mexicana isn't available in your area.)

½ cup shredded cheddar cheese

1 tablespoon cilantro, finely chopped
Directions

Heat oven to 375°F.

Cornbread batter:

Mix together canola oil, buttermilk, egg, cheese and green chiles. Set aside.




In a medium-sized bowl, combine the flour, corn meal, sugar, salt and baking soda. Set aside.

Mix wet ingredients into dry ingredients, blending well. Set aside.

Filling:

In a large bowl, mix Chick-fil-A Chicken Tortilla Soup, crema Mexicana, salsa verde, cheese and cilantro. Set aside.

Assembly:

Add 1 cup tortilla soup filling to each 9 oz. ramekins.





Top each ramekin with 1/8 cup of cornbread batter, filling and spread evenly.

Place ramekins on a lined pan and bake for 20 minutes or until crust is completely baked and golden brown.

*Cook times are approximate and can vary.