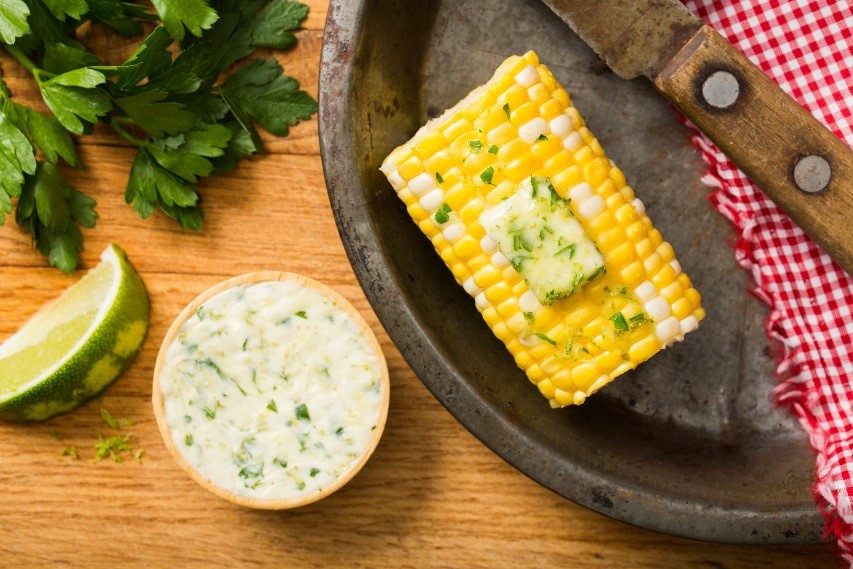 Ingredients

4 ounces (8 Tablespoons) salted or unsalted butter
softened zest of 1 lime (about 1 tsp)
2 teaspoons chopped Italian Parsley
Pinch of kosher or sea salt (if using unsalted butter)
Directions

Directions

Mix all ingredients in a small bowl using a plastic spatula or wooden spoon. For elegant presentation, pipe the butter onto a serving plate using a piping bag and star tip. Chill until 30 minutes before use.