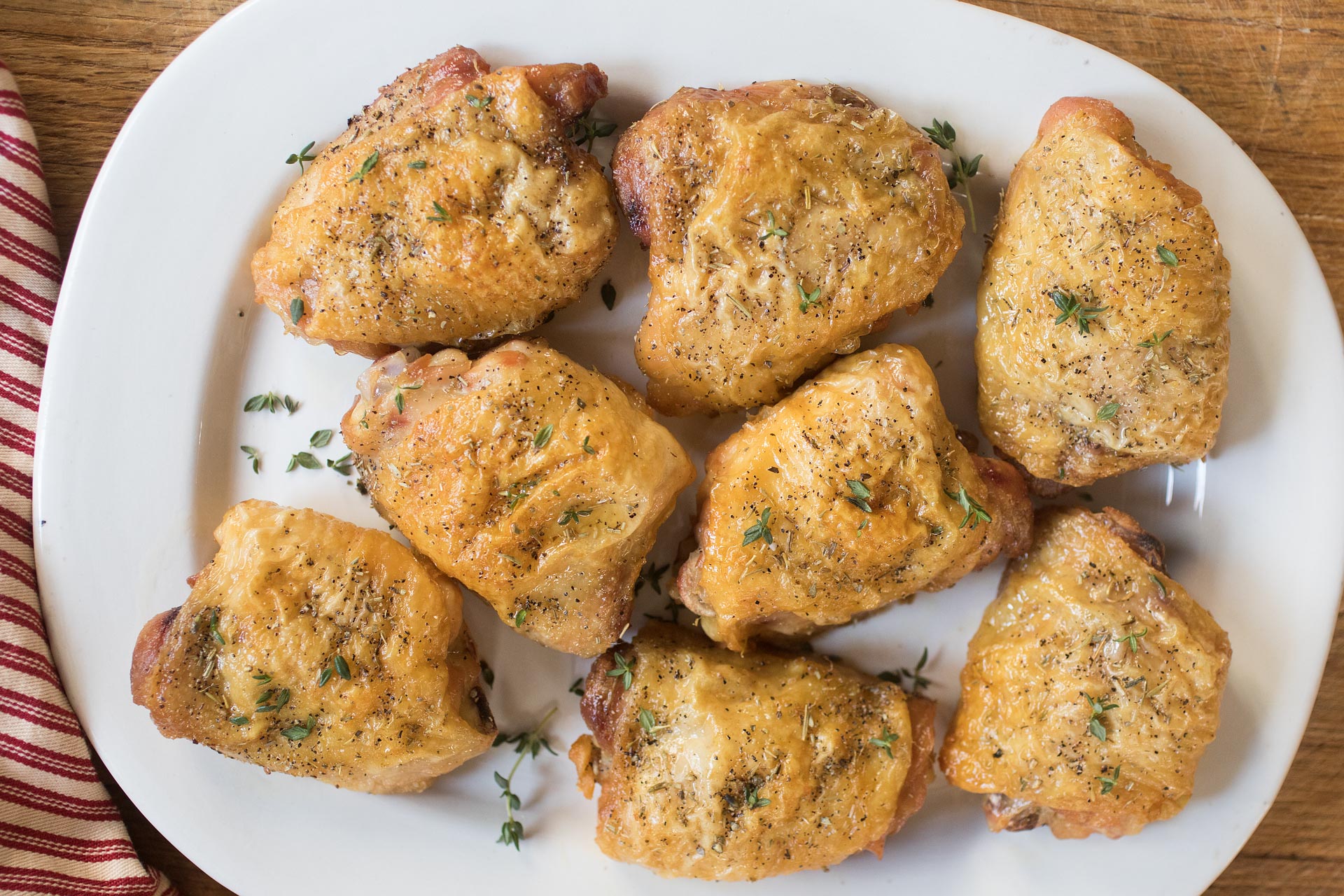 Here's a hearty dish that everyone will love
Chicken thighs are the hearty centerpiece to a well-rounded dinner – especially Sunday dinner. According to Chick-fil-A Chef Christy Cook, they're also easy to make at home. "The goal is to cook them at a fairly high heat on a baking rack so that air can flow underneath and over the top of the chicken to allow heat to crisp up the outside."
Ingredients

8 bone-in, skin-on chicken thighs
1 teaspoon salt
½ teaspoon freshly ground pepper
1 teaspoon Herbs de Provence
½ teaspoon garlic powder
Directions

Preheat oven to 425 degrees.
Pat chicken dry with a paper towel.
Sprinkle both sides of chicken with salt, pepper, Herbs de Provence and garlic powder.

Place skin side up on a baking sheet with a rack (to allow for more air circulation).
Bake for 30-40 minutes or until internal temperature reaches greater than 165 degrees.