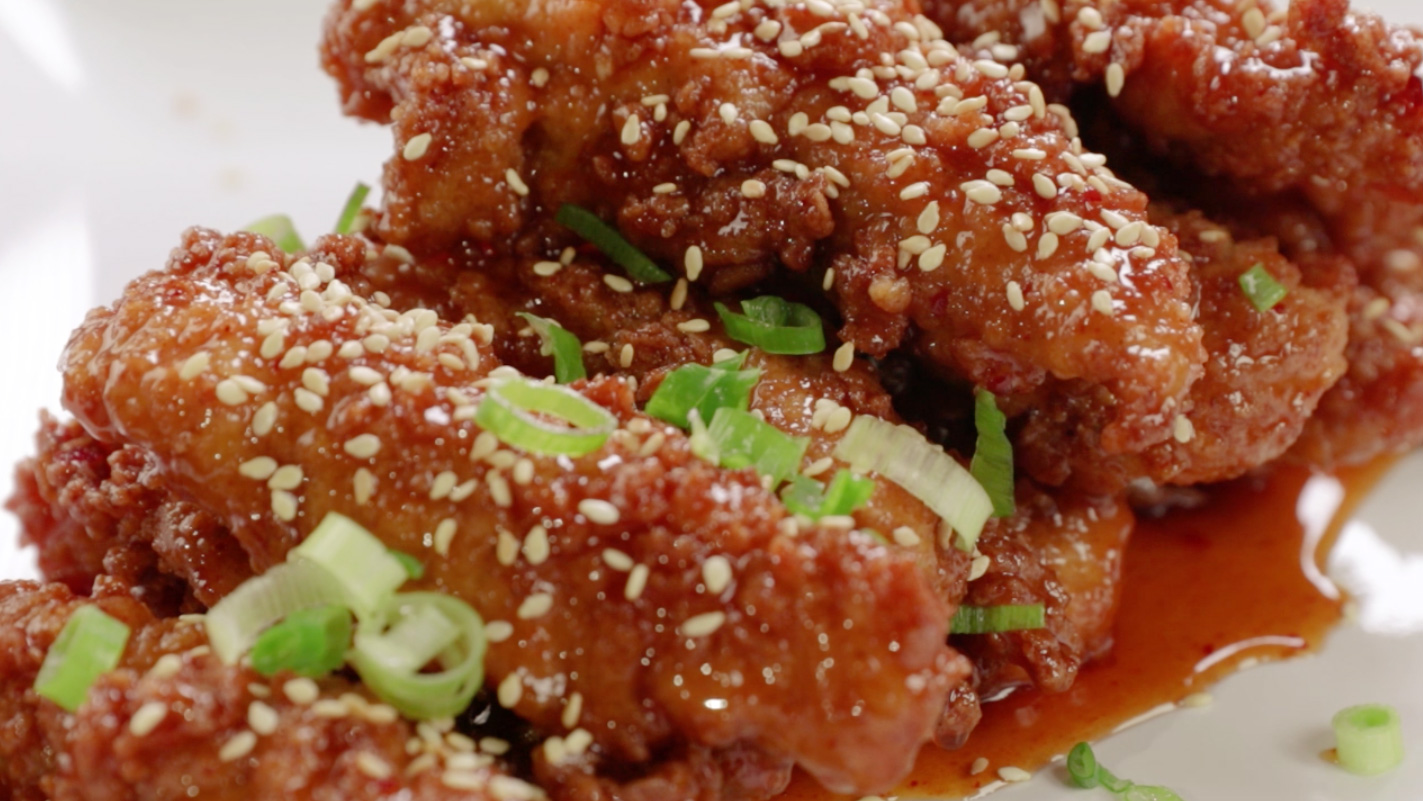 We've got a simple recipe that pairs perfectly with Chick-fil-A's reheatable trays
Here's some great news: Chick-fil-A serves reheatable trays of Chick-n-Strips. They are perfect for those days this summer when you've got a crowd coming over to watch a baseball game, and you don't feel like spending all day in the kitchen.

Here's some more great news: We've got a simple recipe for a sauce that will give that tray a little something extra.

You can pick up your tray of Chilled Chick-fil-A Chick-n-Strips™ at participating locations. Keep refrigerated until ready to serve, then reheat on a baking sheet in the oven, according to package instructions. Once the tray is out of the oven, top the Chick-n-Strips™ with this yummy sauce.

Sauce ingredients:
1 cup Chick-fil-A Sriracha Sauce
1 cup honey
2 Tbsp lime juice
2 Tbsp rice vinegar
2 Tbsp soy sauce
Sesame seeds
Green onions
Directions:
Combine the Chick-fil-A Sriracha Sauce, honey, lime juice, soy sauce and rice vinegar in a pot over medium heat.
After you've reheated the Chick-n-Strips™, place them into a pan.
Coat with the sauce and cook for 30 seconds on each side.
Repeat until done.
Place Chick-n-Strips™ on plate and sprinkle with sesame seed and green onions.