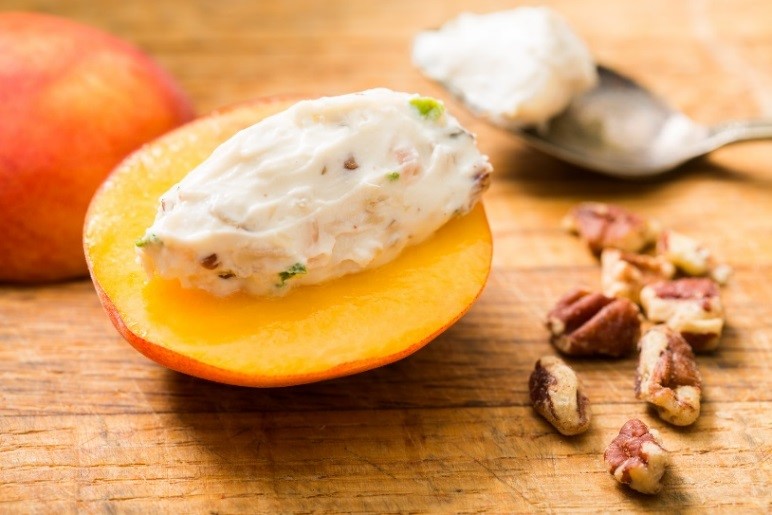 Ingredients

1 teaspoon canola or vegetable oil
1 small shallot, finely chopped
4 ounces goat cheese, softened
1 tablespoon toasted pecans, chopped
1 tablespoon honey
¼ teaspoon chopped fresh thyme leaves
¼ teaspoon chopped fresh chives
Pinch of salt
4 freestone peaches, halved with pit removed
Directions

Directions

Heat a small skillet over medium heat, and then add the oil. When hot, add the shallot, and sauté for 1 minute until soft. Remove from heat and scrape shallot into a small mixing bowl. Cool slightly.
Add the remaining ingredients into the bowl and combine until uniformly mixed.
Spoon mixture into center of peach halves. The mixture can also be used as a crostini spread.

Note: The peaches may be served either raw or brushed with canola oil on the cut face and grilled.