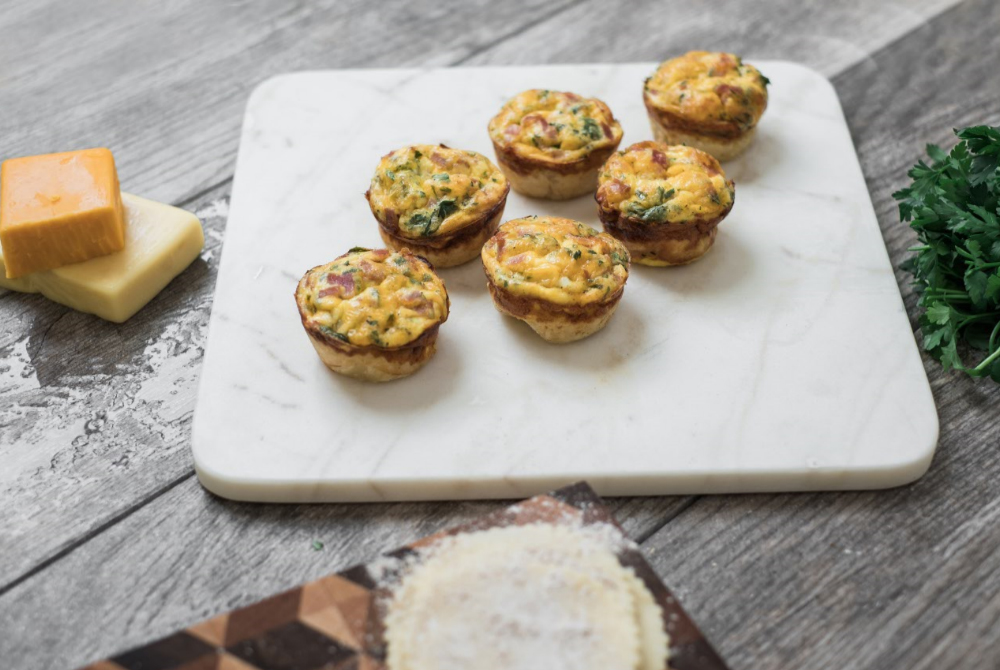 Here's a playful, healthy breakfast that's easy to make and yummy for all
Making a filling breakfast everyday can be challenging, especially if you have picky eaters to feed. That's why
Brandi Milloy
, food reporter at POPSUGAR Food's
Eat the Trend
, considers these simple green egg and ham breakfast cups a meal even her favorite childhood author would enjoy.
"This recipe is great because the whimsical name and size is so fun for children, but also serves as an easy way to have mini-quiche for breakfast and sneak in some of those daily vegetables," says Milloy. Add any of your favorite ingredients and turn this recipe into your go-to breakfast meal.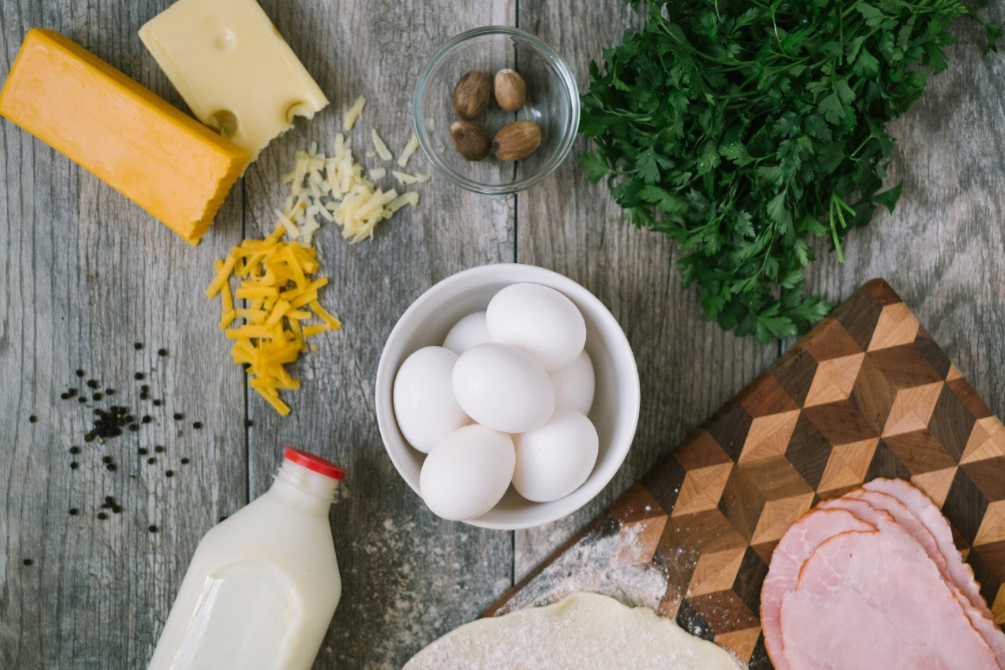 Servings

6 adults, 12 kids
Ingredients

1 box refrigerated pie crusts
8 large eggs
1/2 cup milk
2 teaspoons fresh Italian parsley (or fresh spinach), chopped
1/2 teaspoon seasoning salt
1/4 teaspoon fresh grated black pepper
1/4 teaspoon fresh grated nutmeg
1 1/2 cups ham, sliced and chopped
1 cup swiss cheese, shredded
1/2 cup cheddar cheese, shredded
Directions

Directions

Preheat oven to 375F and spray muffin tins with non-stick cooking spray.
Unroll pie crusts and using a 4" round biscuit cutter, cut out 12 circles from pie crust. Press the circles into each muffin tin and prick bottoms with a fork.
In a large bowl, whisk the eggs, milk, herbs, salt and pepper and nutmeg. Fill muffin tins equally with ham and cheese and then carefully cover each with the egg mixture, about ¾ of the way full.
Bake for 25-30 minutes or until eggs are set and crust is golden brown. Let cool for 5 minutes before enjoying!

Tip: Freeze breakfast cups and reheat in microwave for breakfast on the go!