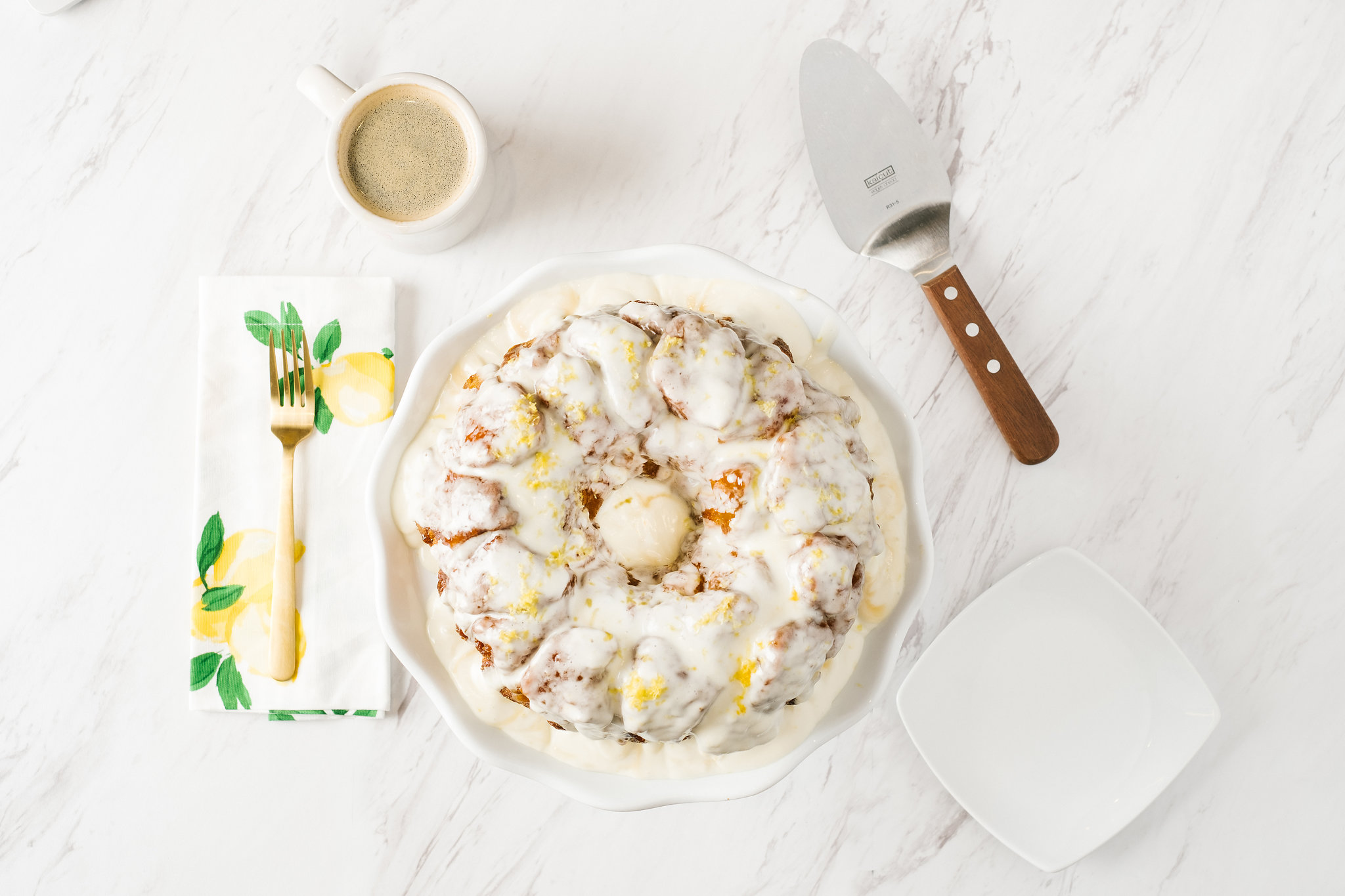 Chick-fil-A Lemonade is the secret ingredient in this delicious bread
"This is a great recipe when you have a lot of people over, and you need something impressive but don't have a ton of time to prepare it," says
Brandi Milloy
, TV host and food reporter of POPSUGAR Food's
Eat the Trend
, who also makes regular appearances on the Today Show sharing her favorite recipes. "It's like sunshine on a plate."
Milloy's Lemony Tear & Share Bread is similar to other monkey breads, but she simplifies the recipe using premade refrigerated biscuit dough and her secret ingredient – Chick-fil-A Lemonade --
which anyone can buy by the gallon
.
"Chick-fil-A uses
Sunkist® lemons
, and they squeeze the juice fresh every day, adding just water and sugar," says Milloy.
Milloy serves this bread for breakfast or for dessert in the spring or summer.
"This recipe is like sunshine on a plate!"
Servings

12
Ingredients

Bread


½ cup granulated sugar
½ teaspoon cinnamon
Zest of 2 lemons
2 cans refrigerated biscuits (preferably large biscuit)

Sticky Lemon Sauce

¾ cup butter, melted
1 ½ cups powdered sugar
Zest from 2 lemons
1/4 cup Chick-fil-A Lemonade

Cream Cheese Lemonade Glaze

8 ounces cream cheese, softened
1 cup powdered sugar
1/4 cup Chick-fil-A Lemonade
Juice from 2 lemons
Zest of 1 lemon
Lemon zest (for garnish)
Directions

Directions

1. Preheat oven to 350 degrees and spray a bundt pan or a 9" x 9" cake pan with non-stick cooking spray.

2. In a large bowl, mix sugar and cinnamon with lemon zest. Separate dough into 16 pieces and then cut into quarters. Toss dough in sugar mixture to coat. Stack dough in pan.

3. In the same bowl using a hand mixer ("because I don't like to do dishes," says Milloy), whip together ingredients for sticky lemon sauce. Pour mixture over dough and bake for 50 to 60 minutes or until dough is cooked through. Let rest for 10 minutes before removing from pan.

4. While cake is cooling, mix together cream cheese and powdered sugar until smooth. Once smooth, add Chick-fil-A Lemonade lemon juice and zest and mix until smooth. Drizzle on cake before serving and garnish with more lemon zest if you please! Serve with Chick-fil-A Lemonade.