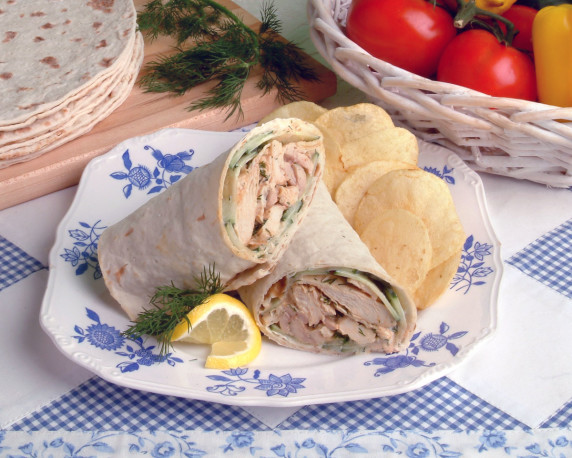 .
Ingredients

4 Plain Wraps
1 chicken cut into quarters
½ cup fresh lemon juice
1 tsp. Salt
1 tsp. Paprika
Freshly ground pepper
½ cup plain yogurt
½ cup sliced cucumbers
Dill, 2 sprigs, cut
½ cup olive oil 
Directions

Directions

Marinate chicken in oil, lemon juice, pepper, salt & paprika for at least ½ hour or preferably overnight.
Grill chicken or cook indoors.
In a bowl blend yogurt, cucumbers and dill.
Place chicken with yogurt sauce on loaf and wrap.