This Tex-Mex inspired dish is an easy at-home meal or snack
When searching for a nutritious recipe for lunch or dinner, Tex-Mex isn't always the most obvious choice, but this twist on the traditional fare substitutes in superfoods for a filling meal.
Rosemary Rutland, a chef who spent three years helping craft Chick-fil-A's menu, combines a few of her favorite things: peppers, cilantro, lime and quinoa, for a delicious superfood snack.
Inspired by "Texas Caviar," Rutland switches out black-eyed peas with quinoa, and adds a few more ingredients for an extra kick of flavor.
"This is a colorful option to serve by itself for a meal or as a snack, and it's so flavorful!"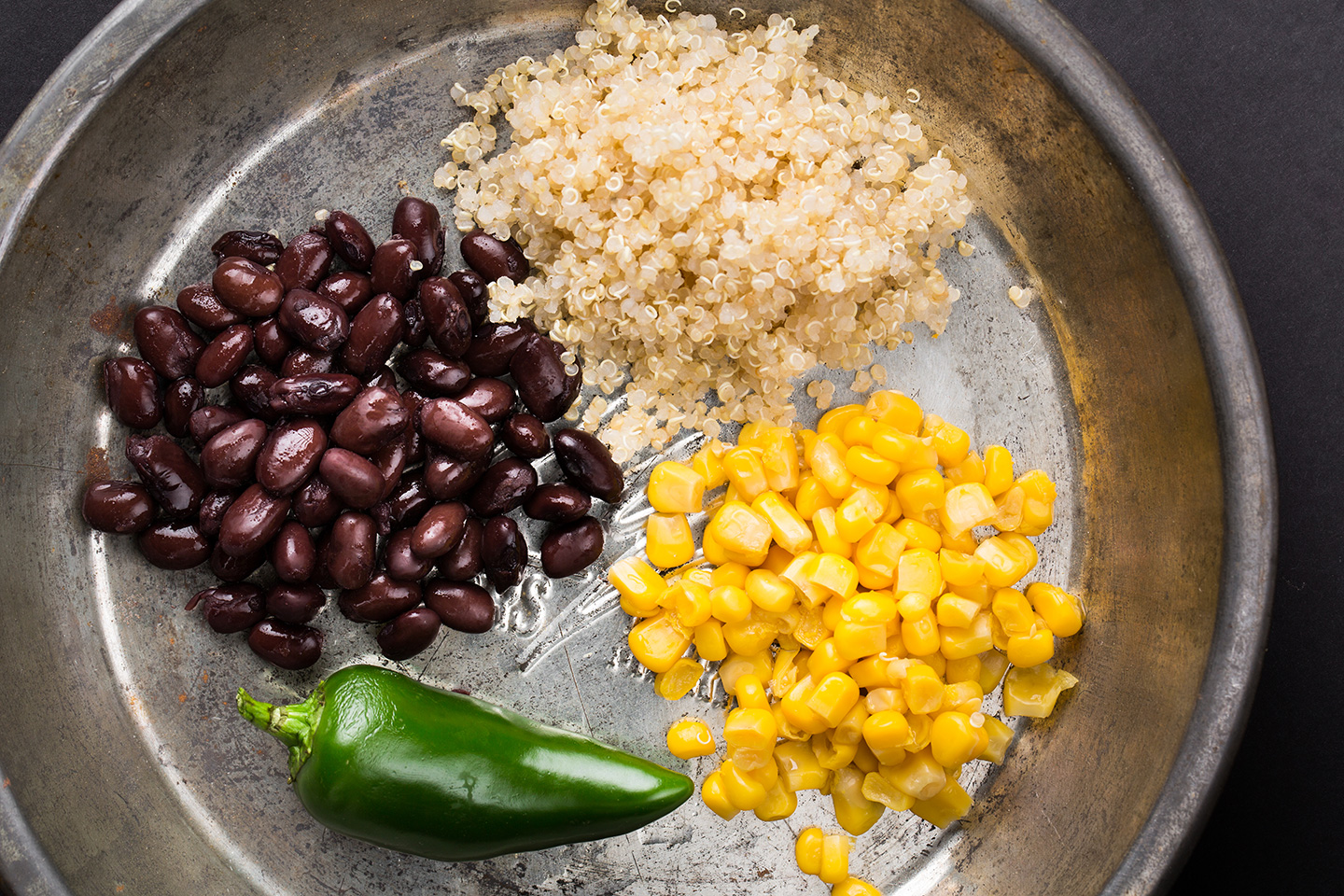 Ingredients

2 cups cooked quinoa
1 cup canned black beans, rinsed and drained
Half of a small red onion, diced
1 small orange or yellow bell pepper, cored, seeded, diced
1 cup frozen corn kernels, thawed (or fresh)
1 jalapeño pepper, seeded, stemmed and minced
2 tablespoons fresh cilantro (or parsley), chopped
2-3 tablespoons lime juice (from about 2 limes)
1/4 teaspoon kosher or sea salt
2-3 tablespoons extra-virgin olive oil
2 heads Boston or Bibb lettuce, leaves whole and cleaned
Directions

1. Place cooked quinoa in a large bowl. Add the beans, onion, bell pepper, corn, jalapeno and cilantro.
2. In a small bowl, whisk together the lime juice, salt and olive oil. Pour over the quinoa mixture and stir to combine. Taste to check seasoning level.
3. Place lettuce leaves on a platter or serving plates. Spoon the mixture on top of the leaves. Garnish on top with avocado and tomato. Serve and enjoy.