Less than 15 MIN
Easy
Feeds 2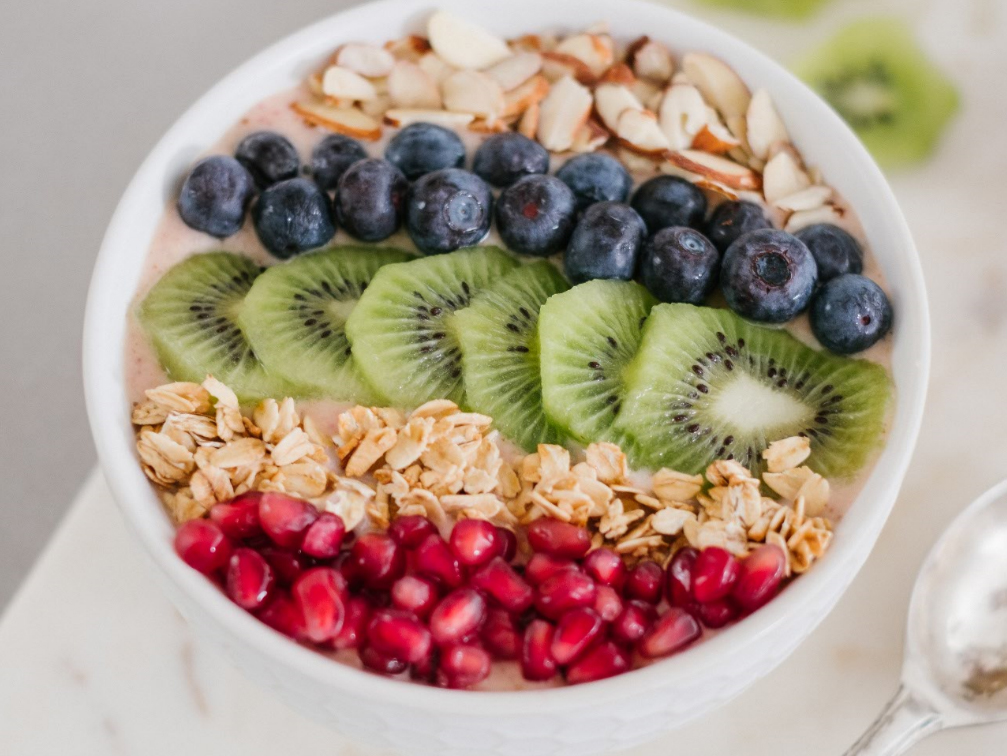 Bowls aren't just for cereal! This light -- but filling -- breakfast can be topped with any fruits and grains.
Smoothies are great for the person-on-the-go, but what about a fruit fix when you have time to slow down and eat at the table? Brandi Milloy, TV host and food reporter of POPSUGAR Food's Eat the Trend, shares her recipe for smoothie bowls.

"Eating a smoothie bowl is an experience — it's something more decadent than just your regular smoothie and so versatile. Simply grab some fun toppings and enjoy this anytime of the day!"

Often referred to in her household as "ice cream for breakfast," Milloy loves topping smoothie bowls with superfoods like chia seeds to keep this meal light and filling.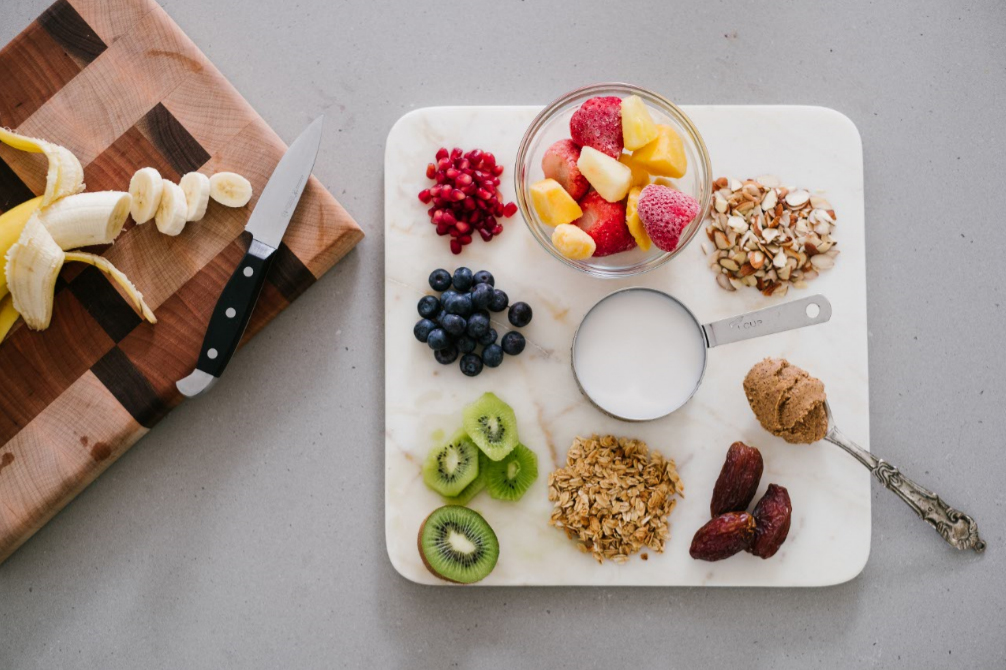 Servings

1-2
Ingredients

1 cup unsweetened almond milk
1 frozen banana, cut into pieces
1 ½ cup frozen tropical fruit (mango, pineapple and strawberries)
1 tablespoon almond butter
1 date, pitted

Suggested Toppings

Blueberries
Kiwi
Pomegranate seeds
Passion fruit
Mango
Dragon fruit
Goji berries
Granola
Almonds, sliced
Edible flowers
Directions

Directions

In a blender, add almond milk, banana, fruit, almond butter and date. Blend until smooth and pour into bowl.
Garnish with fruit and toppings and enjoy!

Tip: Customize by adding your favorite ingredients, but remember to keep the smoothie a little thicker than usual since you'll be eating this with a spoon.