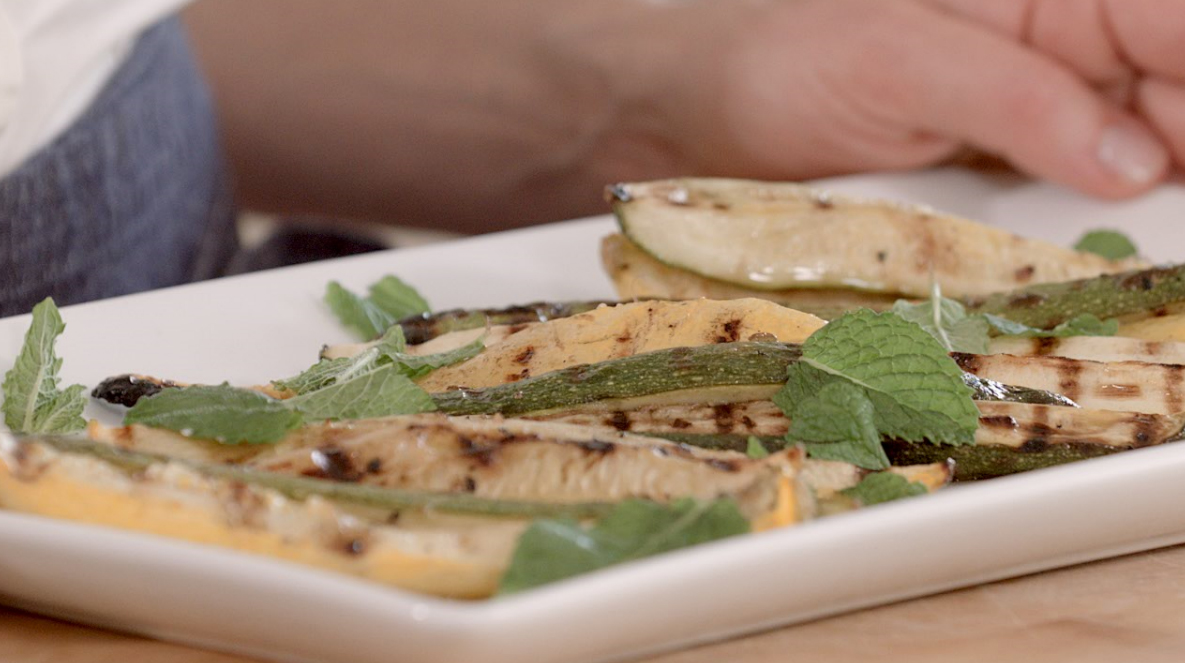 Easy-to-make marinade brings new flare to grilled vegetables
Next time you fire up the grill, don't forget the veggies. Gena Knox, founder of the Athens, Ga.-based barbecue and grilling company Fire & Flavor, shares the perfect way to prepare vegetables on the side while grilling the main entree.
"Growing up, our family garden overflowed with squash, zucchini and corn," she says. "My mom always came up with creative ways to prepare them, and this was one of our favorites. It's a simple, healthy meal that you can prepare in a snap."
To top off the dish for a crowd, Knox suggests pairing the side with grilled chicken and arranging the vegetables over a large platter of a grain like couscous, garnished with mint and crumbled feta.
Servings

4
Ingredients

Marinade

3 tablespoons white wine vinegar
2 teaspoons Dijon mustard
¼ cup shallots, finely chopped
5 tablespoons olive oil

Vegetables

3 medium zucchini, halved lengthwise
3 medium squash, halved lengthwise
3 tablespoons fresh mint
Directions

Directions

In a large bowl, whisk together vinegar, mustard, shallots and oil. Season with salt and freshly ground black pepper. Reserve 2 tablespoons of marinade.
Toss zucchini and squash in dressing and marinate for 15 minutes, tossing halfway through.
Preheat the grill on medium-high heat (about 350-400°F), then clean and oil grates as needed.
Place vegetables on the grill, cut side down. Close the lid and cook for about 5 minutes or until slightly charred. Using tongs, flip vegetables and continue cooking an additional 5 minutes or until tender.
Remove from grill, arrange on a platter and drizzle with remaining 2 tablespoons of marinade. Coarsely chop mint and garnish as needed.