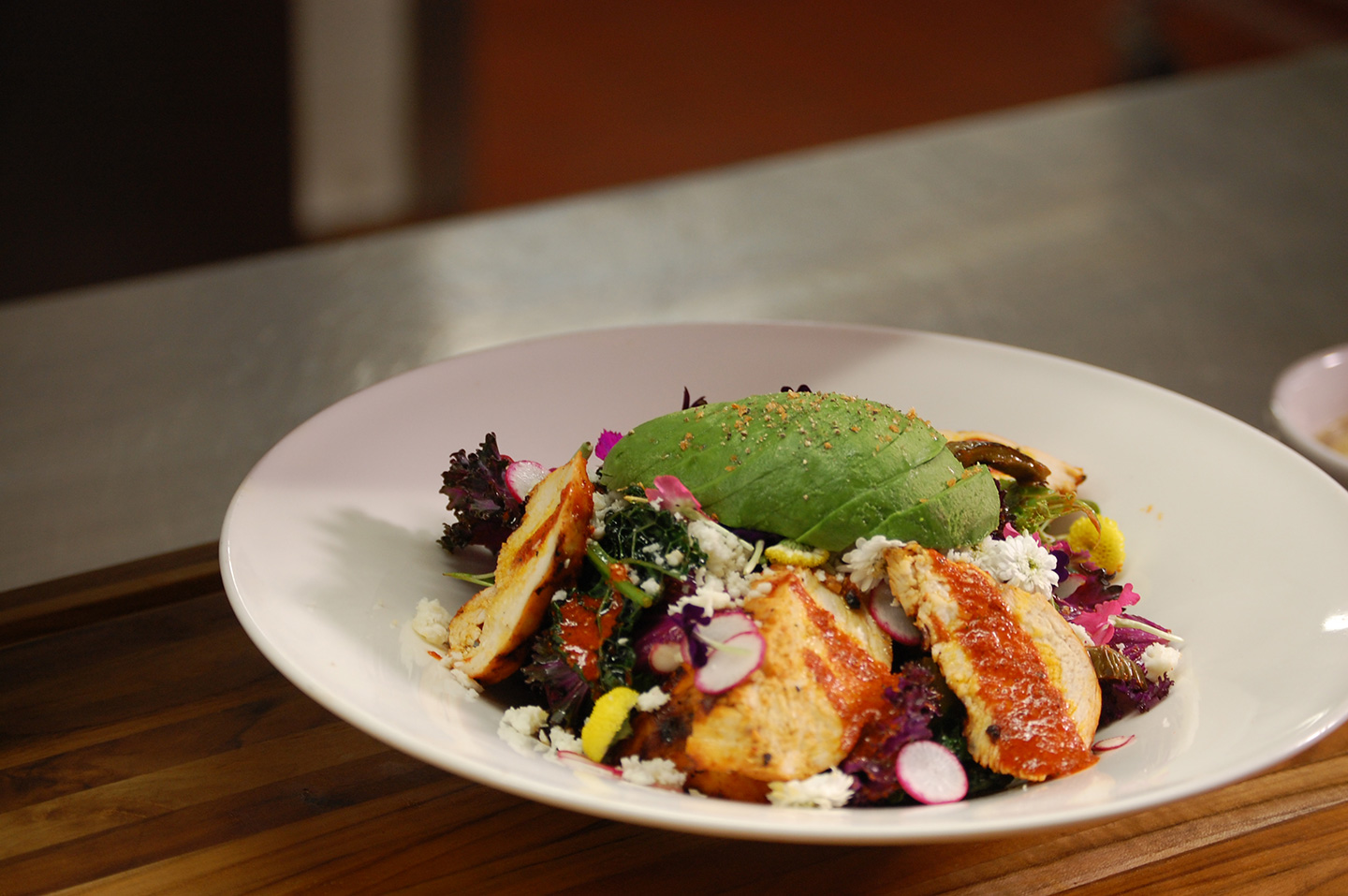 The protein-packed salad combines superfoods kale and avocado with grilled chicken.
Superfoods are staples at local farmer's markets. When paired with a protein like chicken, they provide a winning combination for a family meal. Nicolas Bour, nationally renowned chef at Southern California's Humphreys restaurant, prides himself on using only the freshest ingredients and advises any cook to, "Always stay true to the ingredients."
The "SoCal" chef shares his recipe for "SoKale" salad, featuring kale and avocado -- two superfoods celebrated as proactive health measures for a host of maladies.
"Kale is very versatile. It can be cooked, used in smoothies or in a wonderful, healthy salad."
"Always stay true to the ingredients."
SoKale Salad with Spicy Grilled Chicken
Ingredients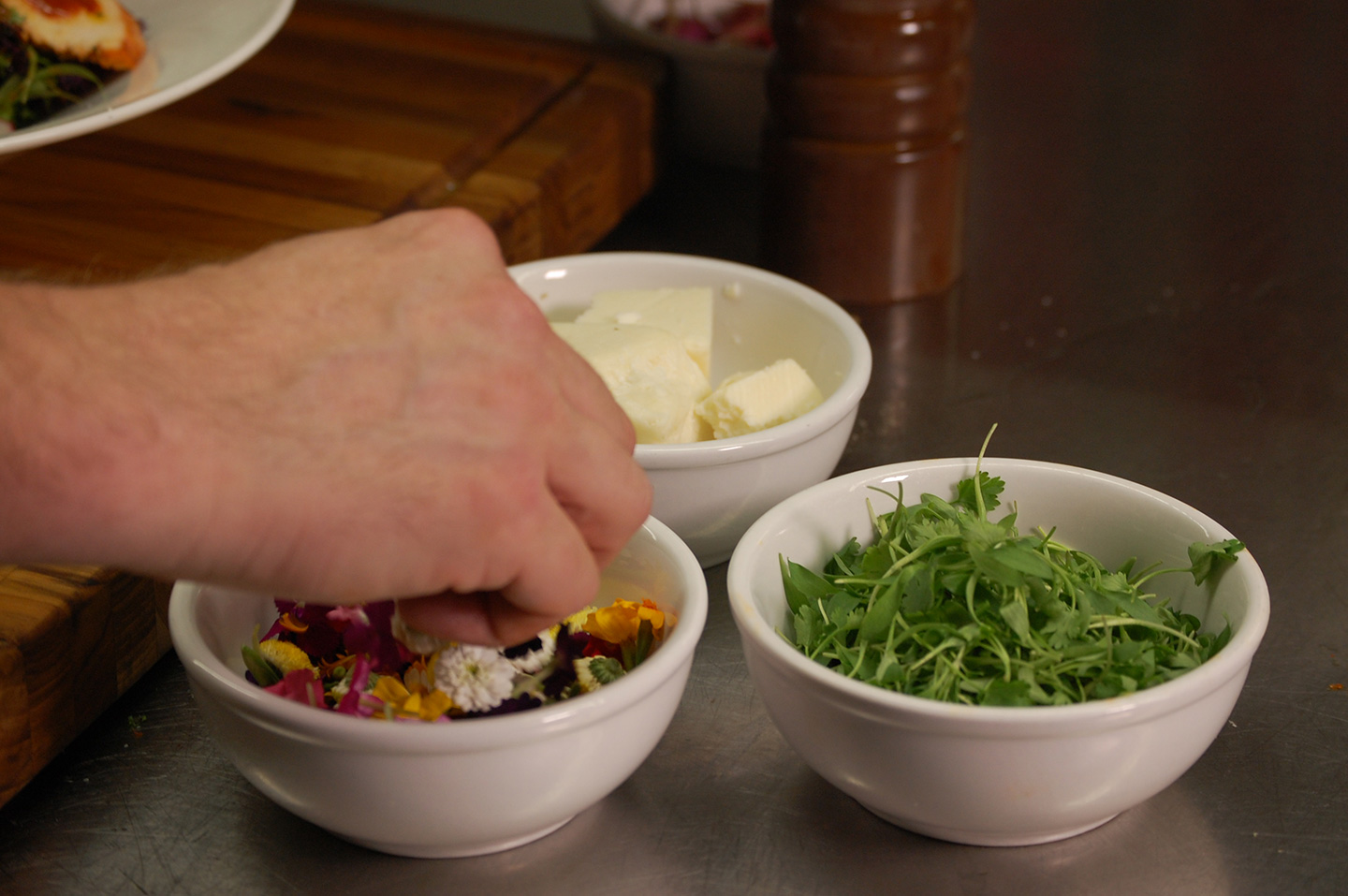 1 bunch black kale
1 bunch lacinato Kale
1 bunch walking stick kale
2 California Avocados
1 small bunch cilantro
¼ cup nopalitos (cooked cactus)
1 ounces Achiote paste
2 jalapenos seeded
1 cup California olive oil
½ cup red onion chopped
1 lime
2 tablespoons Agave nectar
2 tablespoons Jerez vinegar
3 cloves garlic
4 skinless 6-ounce chicken breast
½ cup queso fresco (local Mexican farmers cheese)
¼ cup micro cilantro
Salt and fresh ground pepper
Directions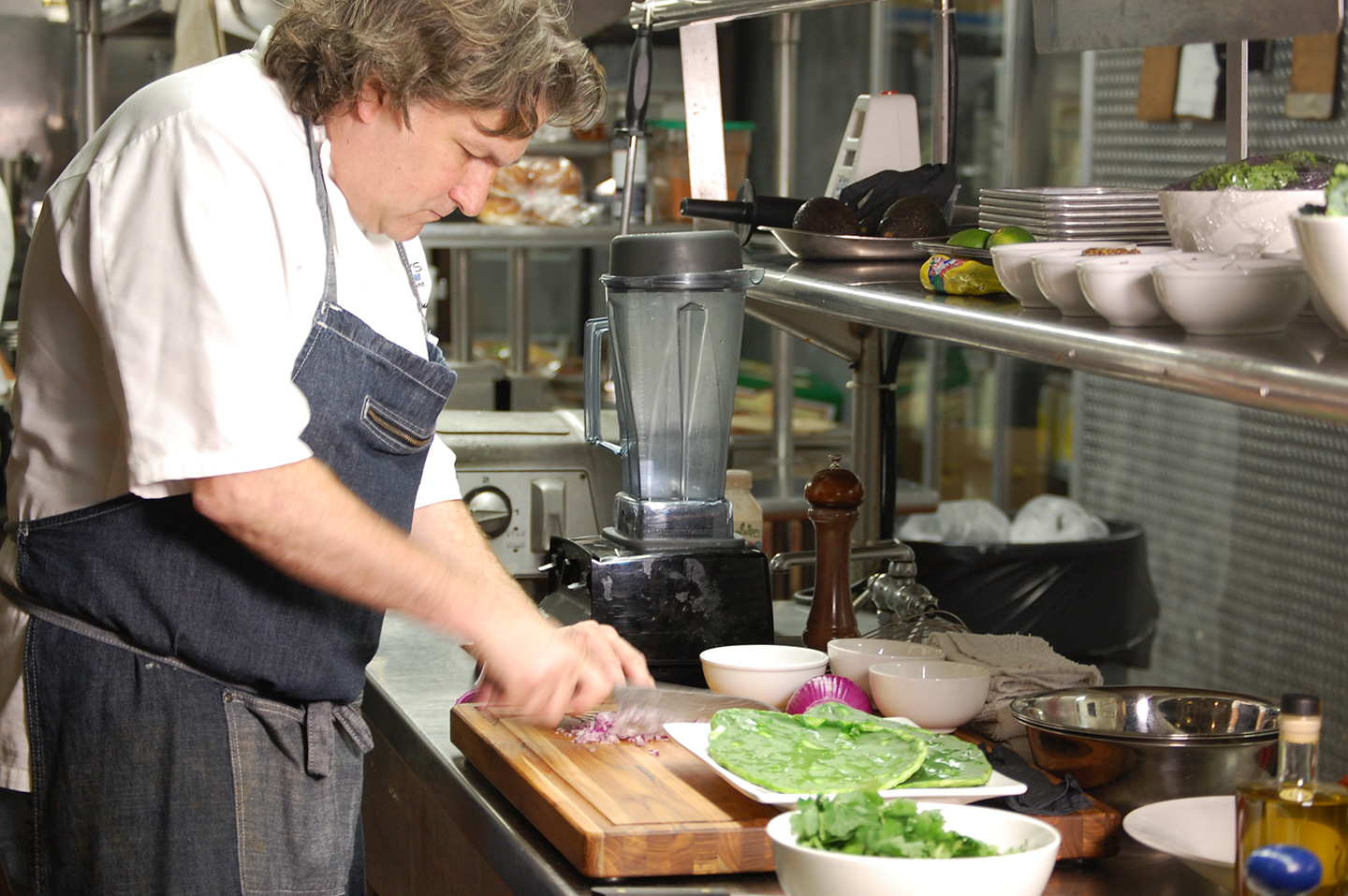 Cut the kale into manageable pieces like one would for a salad, removing the large stem sections (these are tough).
Shock the kale in an ice and water bath for 10 minutes and spin dry, then wrap the kale in a towel of cheesecloth and refrigerate.
For the chicken, remove any excess fat from the breasts and place in a bowl for marinating.
In a food processor, combine the chipotle pepper, garlic, lime juice, agave nectar, vinegar, red onion, olive oil, jalapeno and cilantro and blend until smooth. Season with salt and pepper, adding a touch of water to attain correct consistency if necessary. Pour ½ of the liquid over the chicken breasts (the remainder will be used to dress the kale salad).
Cover and refrigerate for one hour.
The Finishing Touch
On a very hot grill, cook the chicken breasts until they reach the internal temperature of 165 degrees and set on a pan to rest.
In a bowl, mix the kale, nopalitos, olives, farmers cheese, avocado and micro cilantro along with the reserved liquid (dressing).
Place in a bowl and top with the grilled chicken breast in slices, more avocado, cilantro and queso fresco.
Serves four people. Enjoy.
Related Links:
Recipe: Korean Barbecued Pork Bulgogi from Kevin Gillespie's latest cookbook
Recipe: Goat Cheese-Stuffed Peaches