Bold and refreshing, this recipe is a year-round go-to.
Making soup at home can sound intimidating – but it doesn't have to be! Try this Thai-inspired dish to get the refreshing flavors of coconut and lime in under 30 minutes. Created by Chick-fil-A Chef Brian Kolodziej, this recipe is simple to make and utilizes Chick-fil-A chicken and common pantry items.
An ideal recipe in any meal prepper's arsenal, this soup can be easily portioned for lunch, dinner or as a side.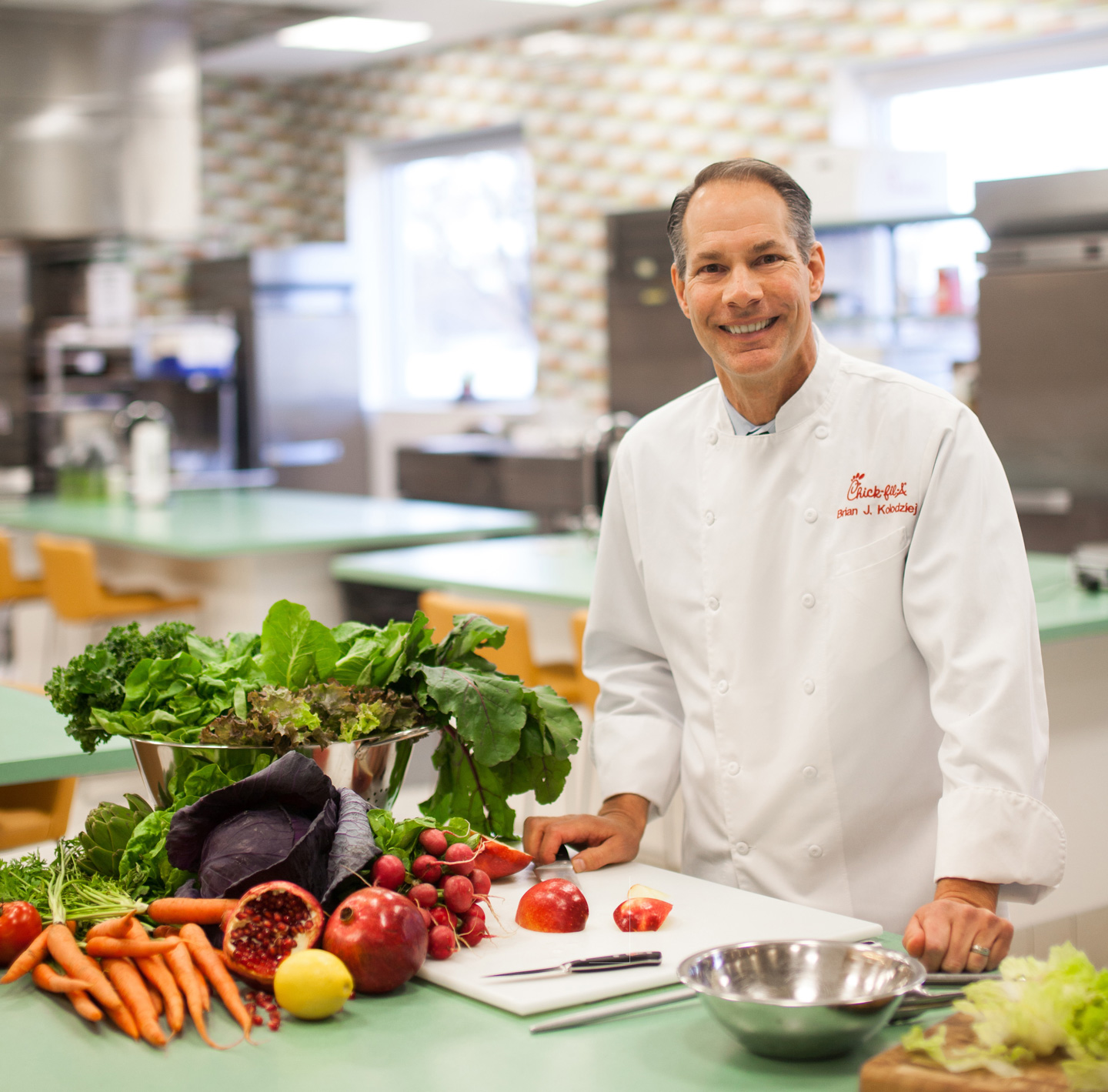 Ingredients

1 tablespoon minced ginger

4 ounces sliced mushrooms

1 quart low sodium chicken broth

1 (13.5 ounce) can of light coconut milk

Chili-garlic sauce, to taste*

1 Chick-fil-A Chicken filet, de-breaded and shredded

1 lime, zested and juiced

The chili-garlic sauce packs some heat, so those adverse to spicy foods should use sparingly. We recommend 1 tablespoon for a nice level of heat.
Directions

Begin by portioning and preparing all ingredients.

Heat canola oil in sauce pan over medium-high heat. Sauté ginger, mushrooms, onions and garlic for 5 minutes or until mushrooms are tender.

Add chicken broth and coconut milk, and bring to a simmer.

Add soy sauce, chili-garlic sauce and sugar. Let simmer.



Add salt, lime zest and lime juice.

Add chicken and let soup simmer for 5 minutes, stirring occasionally.

Serve soup with an optional garnish of cilantro and enjoy!