Make this family-friendly twist on a classic Puerto Rican Christmas drink, using our Chick-fil-A® Vanilla Milkshake
Looking for a flavorful twist on traditional egg nog that the whole family can enjoy? Our Vanilla Milkshake Coquito recipe — based on a classic Puerto Rican Christmas drink — has all the right ingredients to satisfy anyone with a sweet tooth. And, it's easy to make, too!
Created by Chick-fil-A Chef Michelle Acosta, this decadent treat combines our Vanilla Milkshake (it's okay if it's melted) with cinnamon spice, creamy coconut and smooth vanilla flavors and can be served cold or warm. Added bonus: The recipe can be doubled to share with someone special — the more the merrier! So whether you're celebrating in a snowy wonderland or by a sunny beach, this is a perfect drink to toast to the holidays.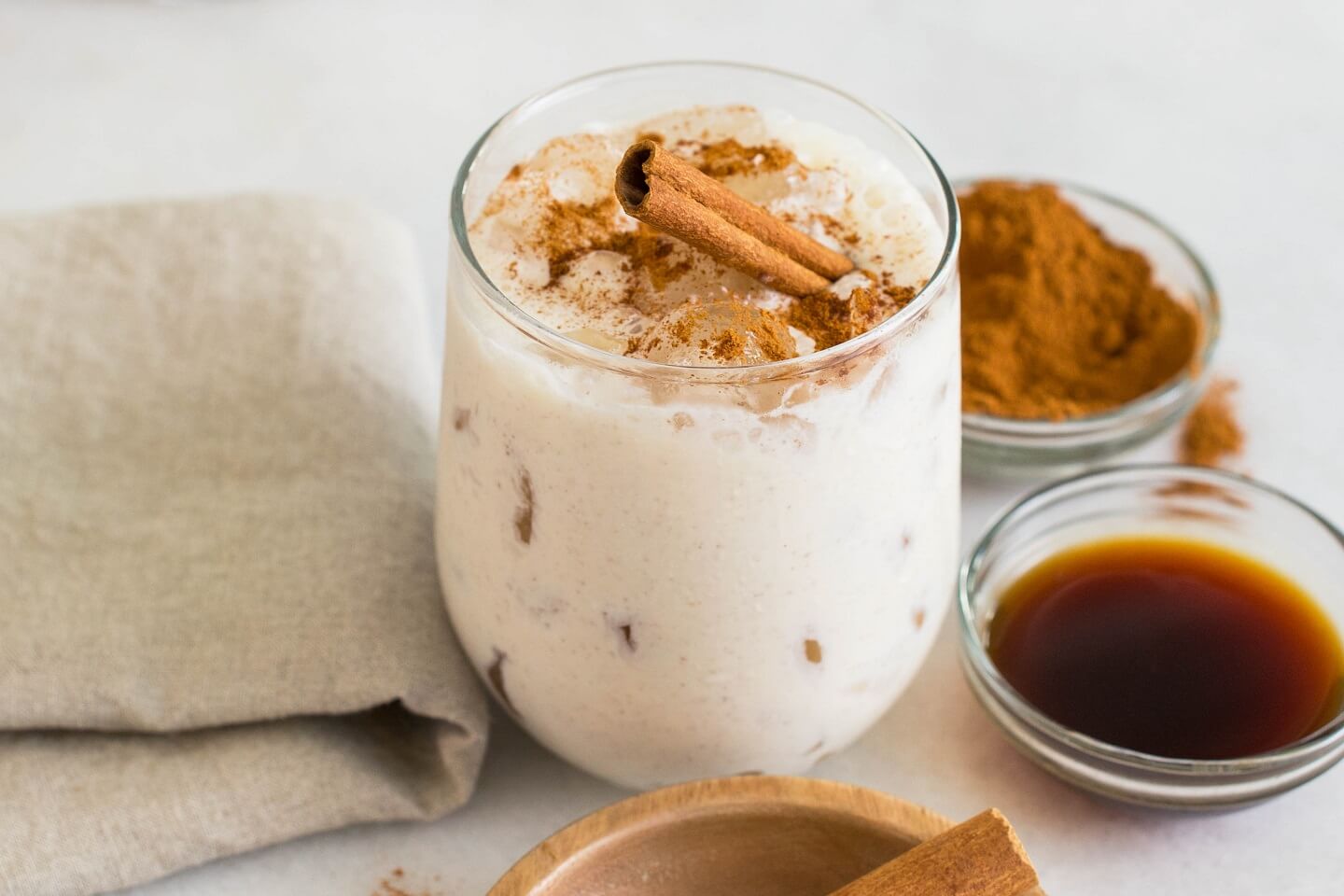 Watch Michelle as she walks you through the simple steps in this video, and then make your own Vanilla Milkshake Coquito.
Download the recipe in English and Spanish.
What you'll need
1 Chick-fil-A Vanilla Milkshake (you'll only use half)
6 fl. Oz evaporated milk
6.75 fl oz. coconut milk
7.5 oz cream of coconut
½ tsp. ground cinnamon
½ tsp. natural vanilla extract
Time to shake things up
Start by combining all ingredients in a blender or a bowl. Blend until all ingredients are combined.

If you're using a bowl, use an immersion blender to combine your ingredients.

Chill and serve over ice or serve warm for cold-weather comfort!
Enjoy with friends and family
Pro-tip: If you want a minty twist, substitute our limited time Chick-fil-A® Peppermint Chip Milkshake for the Vanilla Milkshake. Omit the cinnamon and vanilla and whisk or blend ingredients. Top it off with a candy cane.
Want to see more holiday recipes? Check out our recipes for Peppermint Milkshake Pie and Holiday Snowball Bites.