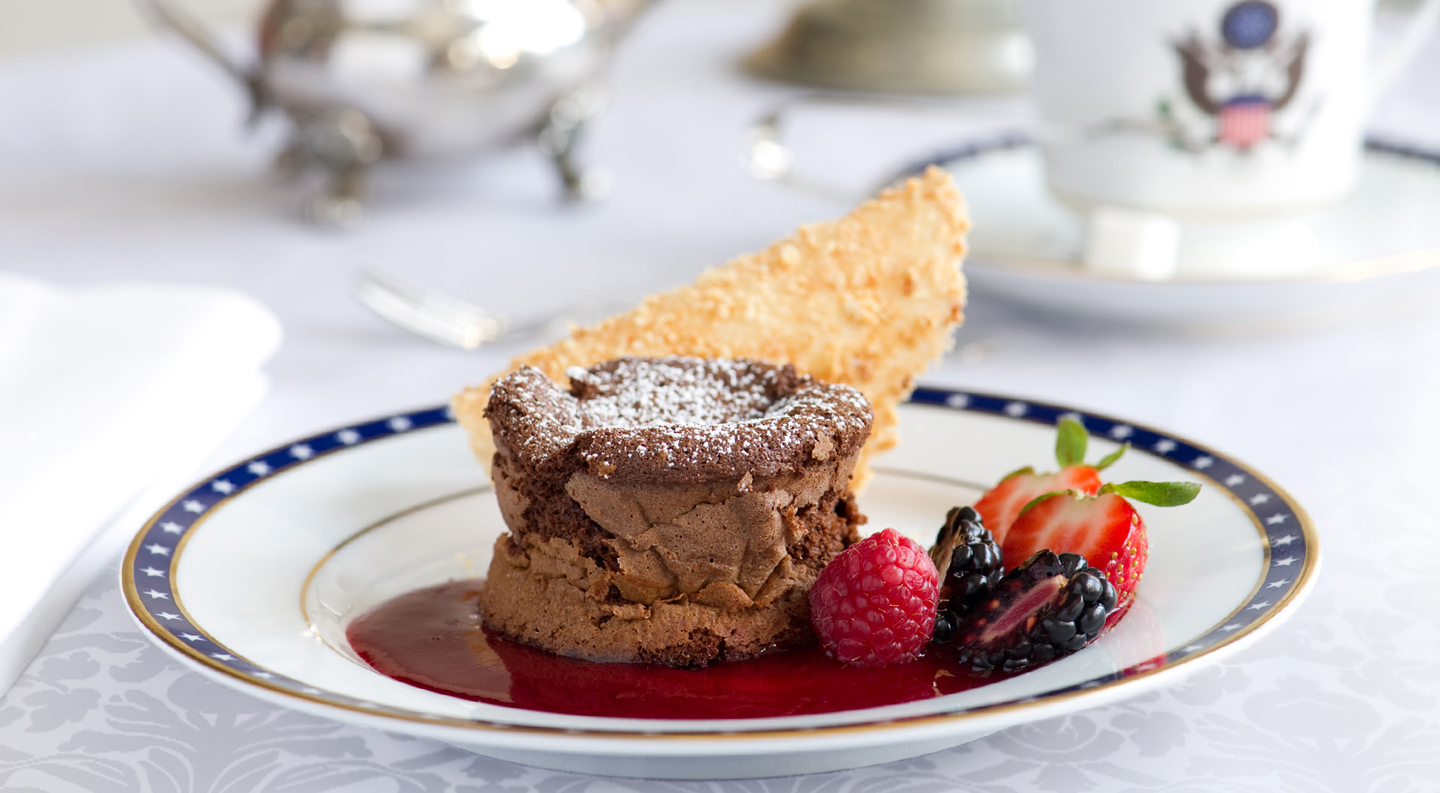 Servings

6
Ingredients

5 ounces bittersweet chocolate

1 stick unsalted butter, room temperature

5 ounces egg whites, room temperature

3 ounces egg yolks, room temperature

Powdered sugar (for garnish, optional)

Seasonal berries (for garnish, optional)
Directions

Directions

Preheat oven to 350°F. Grease and flour 6 (4-ounce) soufflé cups, place on baking sheet, and set aside.

Melt chocolate in double boiler over medium-low heat. Turn off heat, and gently stir in butter.

Beat egg whites, until soft peaks form, then gradually add sugar, and continue beating, until stiff peaks form.

Using a rubber spatula, blend egg yolks into chocolate. Gradually fold in ¼ of meringue into the chocolate, until well incorporated. Fold ½ of remaining meringue into chocolate mixture, until well incorporated. Fold in remaining meringue, until well incorporated.

Fill soufflé cups to just under the rim. Bake for 15 to 20 minutes, until firm to the touch.


To Plate:
Spread 1 ½ tablespoons of sauce on dessert plate. Run a thin knife around the edge of soufflé cup, invert torte into hand, and then onto plate.. Lightly dust torte with powdered sugar, and arrange berries next to torte.