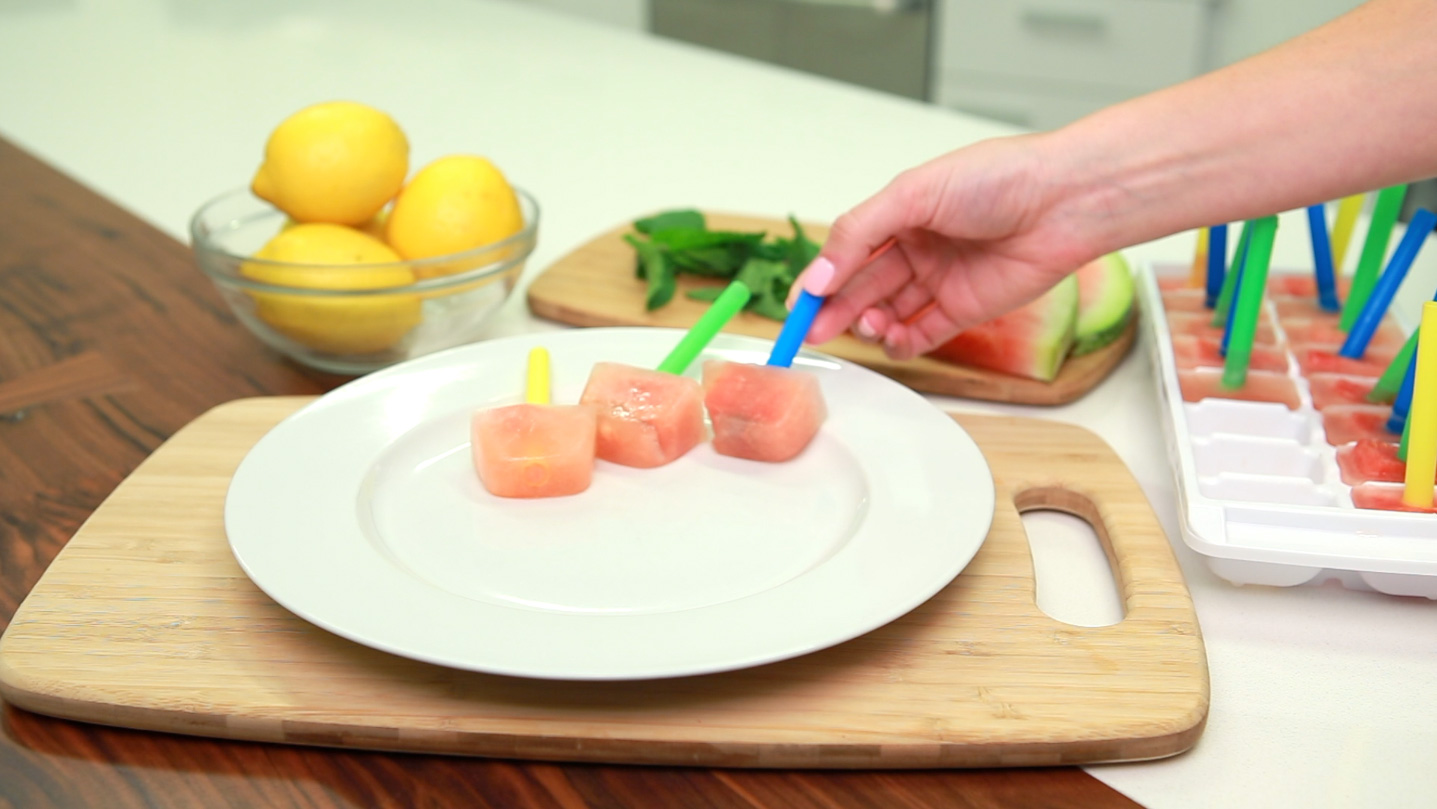 Turn Chick-fil-A's refreshing drink into a frozen treat!
You can just feel it — springtime is in the air. Warmer weather also means it's time to enjoy cool treats, like our new Frosted Watermelon Mint Lemonade, available for a limited time at participating restaurants nationwide.

It combines Chick-fil-A® Lemonade (or Diet Lemonade) and our signature Icedream® dessert with a summertime favorite: watermelon (and mint flavor for an extra twist)! While this beverage is sippable and spoonable, those aren't the only ways to savor this seasonal treat.

This frozen recipe is perfect for livening up your springtime routine and it's so simple, your kids can even help make them.
Ingredients

Chick-fil-A Frosted Watermelon Mint Lemonade
1 ice cube tray
Sturdy plastic straws or toothpicks
Directions

Grab an ice cube tray and some sturdy plastic straws. Set aside.
Carefully pour two tablespoons of Frosted Watermelon Mint Lemonade into each ice cube mold.
Stick a straw or toothpick in the center of each cube.
Freeze for at least four hours or overnight.

Once the liquid is frozen in the trays, remove from the freezer and twist the ice cube tray until the individual mini-ice pops are released from their molds. You can also dip the bottom of the tray in warm water to loosen the ice pops if they are being stubborn.
Pull the pops out of the molds and enjoy!