The heat is on. From coast to coast, cities are breaking – or are on the verge of – record high temperatures this summer. Meteorologists say some cities across the country could see 100-degree temperatures for the first time in history.
With the first heatwave of the year upon us, everyone is looking for ways to beat the heat. Native to the South, we are experienced in making sweltering summer temperatures more bearable—check out our six tips for surviving the dog days of summer.
Hydrate
When the temperatures rise, health experts advise drinking plenty of fluids—even if you don't feel thirsty. Water is the most hydrating choice. But if your pick-me-up requires a little caffeine, just be aware it can increase metabolic heat in the body, actually adding to your warmth.
Consume Something Cool
Other than water and sports drinks, you may want to try another simple and refreshing beverage. You can always grab a gallon of Chick-fil-A's lemonade to take home (it's made with just three indgredients: lemon juice, water and sugar). For other ways to add flavor to this summertime favorite, click here.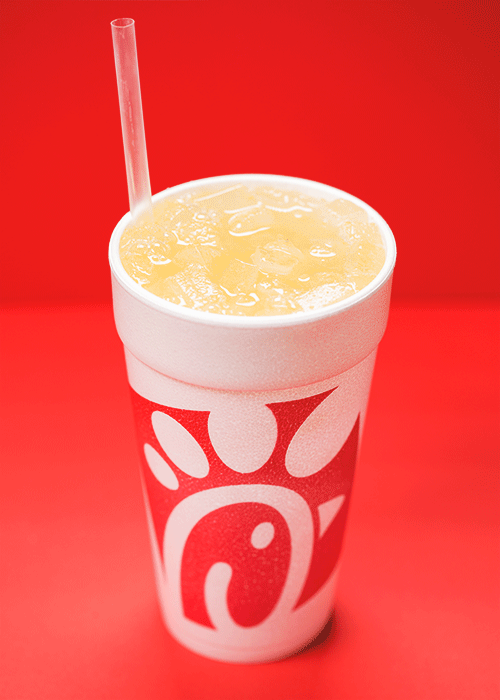 Chick-fil-A Lemonade
Nothing says "cool down" like ice cream, and according to Chick-fil-A chef Christy Cook, "Making ice cream at home is simple!" All you need is half and half or whole milk, sweetened condensed milk, vanilla flavoring and an ice cream machine. View the recipe here.
Lighten Up
Wearing loose-fitting, lightweight clothing can help in braving the hot, humid elements. Avoid dark colors because they absorb the sun's rays. The advice rings true especially for anyone working outside. At Chick-fil-A, team members who stand outside to take orders via iPad in the drive-thru are encouraged to wear a hat or visor to protect them from sun exposure, and to wear shorts and breathable polo shirts to help stay cool. Another tip from our teams who work outside – take frequent breaks.
Eat Smaller Meals
In addition to recommending smaller meals, the Red Cross also advises eating more often. The larger the meal, the more metabolic heat your body creates breaking down the food. For small meal options, consider a side dish over an entrée, like a chicken salad cup, fruit cup or side salad.
Give Your Oven a Break
Ovens and stovetops can heat up a house quickly, making an already warm kitchen stifling. Instead, try grilling outside or use a microwave or toaster oven. A toaster oven uses one-third to one-half as much energy as a regular oven and releases less heat into the home… of course you can always give our grill a try and grab a healthy meal, like Grilled Chicken Sandwich or Grilled Nuggets.
Umbrellas Aren't Just for Rain
Don't forget that umbrellas can protect against the sun's rays — at Chick-fil-A, our big red umbrellas come in just as handy on scorching hot days as they do during a rain storm. Team members use an umbrella to keep themselves shaded and cool outside, as well as to make sure guests are more comfortable walking to and from the restaurant from the parking lot.
When temperatures heat up, it's important to slow down and cool down. Whether you're coming inside for an sandwich, a handspun milkshake or just to cool off in the air conditioning, it would be our pleasure to serve you this summer!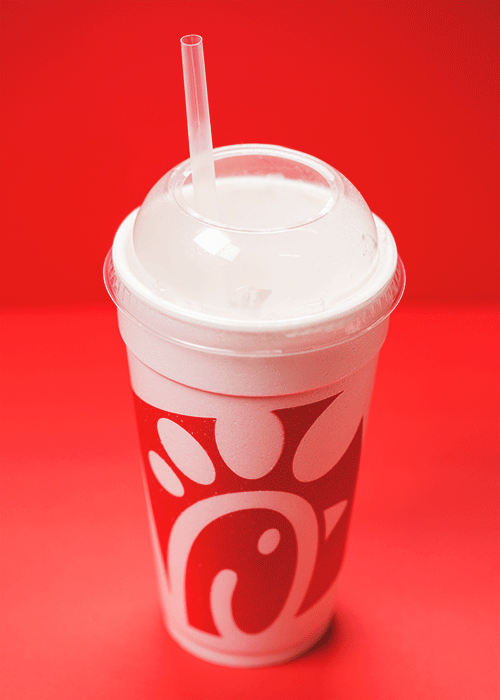 Chick-fil-A Milkshake