Made with Chocolate Chunk Cookies, a vampire's bite has never been so sweet!
Hosting a crowd this Halloween? We've got you covered. Not only are Chick-fil-A's Chocolate Chunk Cookies scary good, they help make for a Pinterest-worthy Halloween treat.
Order a small cookie tray from the Chick-fil-A catering menu to serve 12, or a large tray to serve 24. Then follow the steps below to add marshmallow teeth for an easy vampire-themed treat!

Supplies:
• Chick-fil-A Chocolate Chunk Cookie tray (ordered from the Catering menu - small tray serves 12, large tray serves 24)
• Mini-marshmallows
• 2 plastic bags with small hole cut in corner or 2 icing decorating bags
• White icing
• Red icing
• Knife

Directions:
• Cut cookies in halves.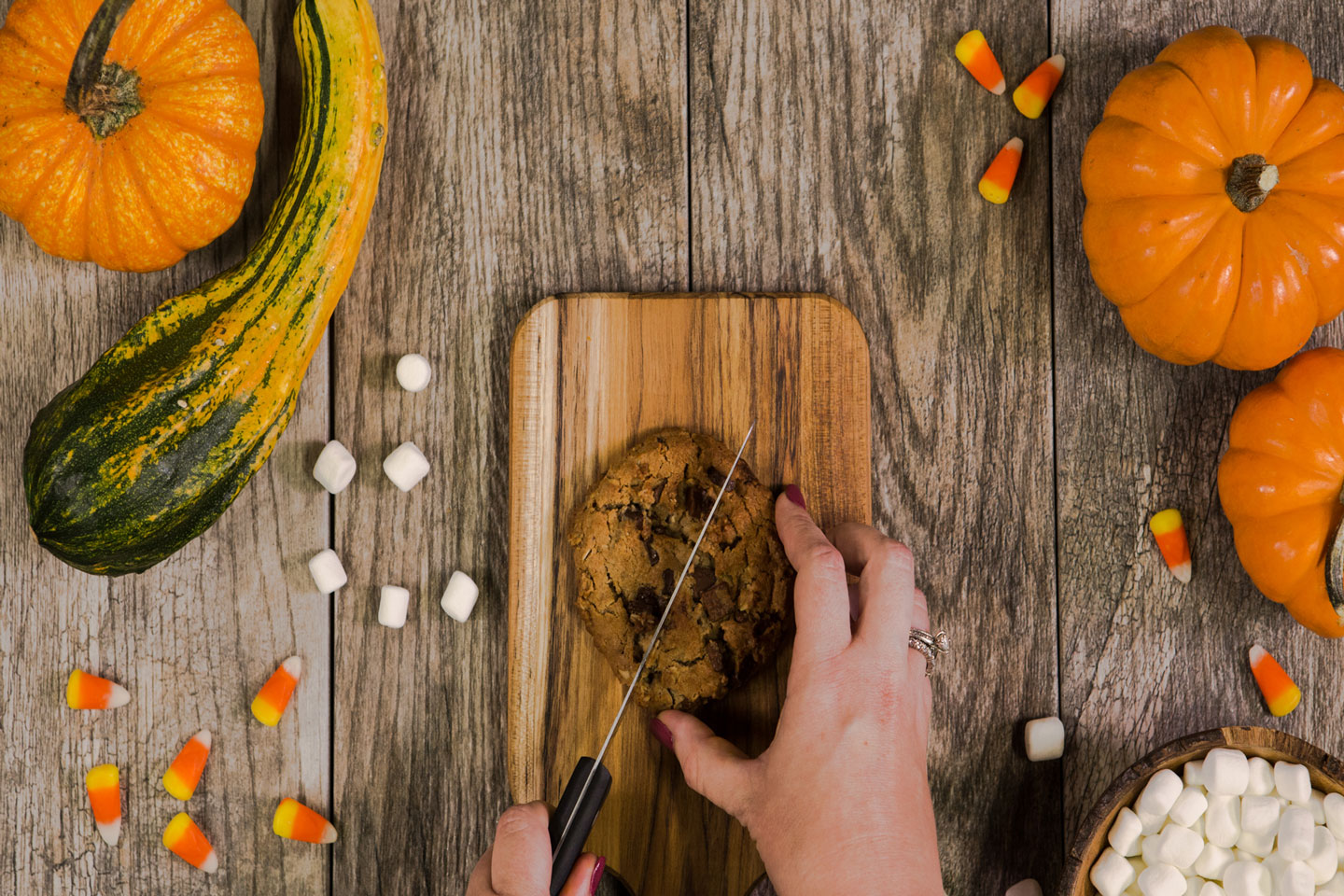 • Fill icing decorating bags – one with red icing and one with white icing. If you do not have icing decorating bags, fill a sandwich bag with icing and cut a small hole in one corner.
• Run a line of red icing along the top and bottom of round cookie edges. Add more red icing as needed to keep cookies intact.
• Place marshmallows in a line between icing layers and close cookies.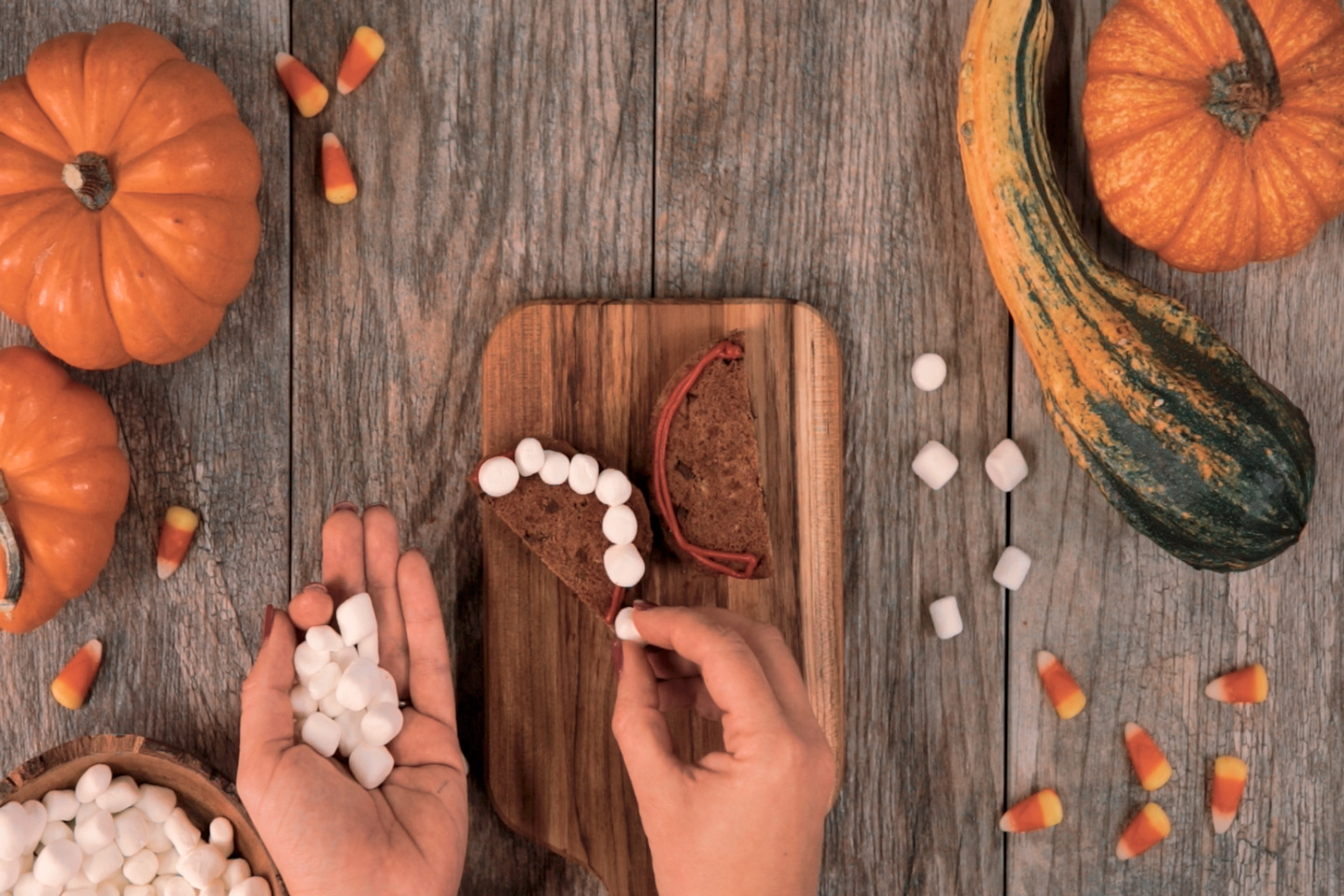 • Using the second icing bag, run a line of white icing to resemble fangs to the left and right of the two front teeth.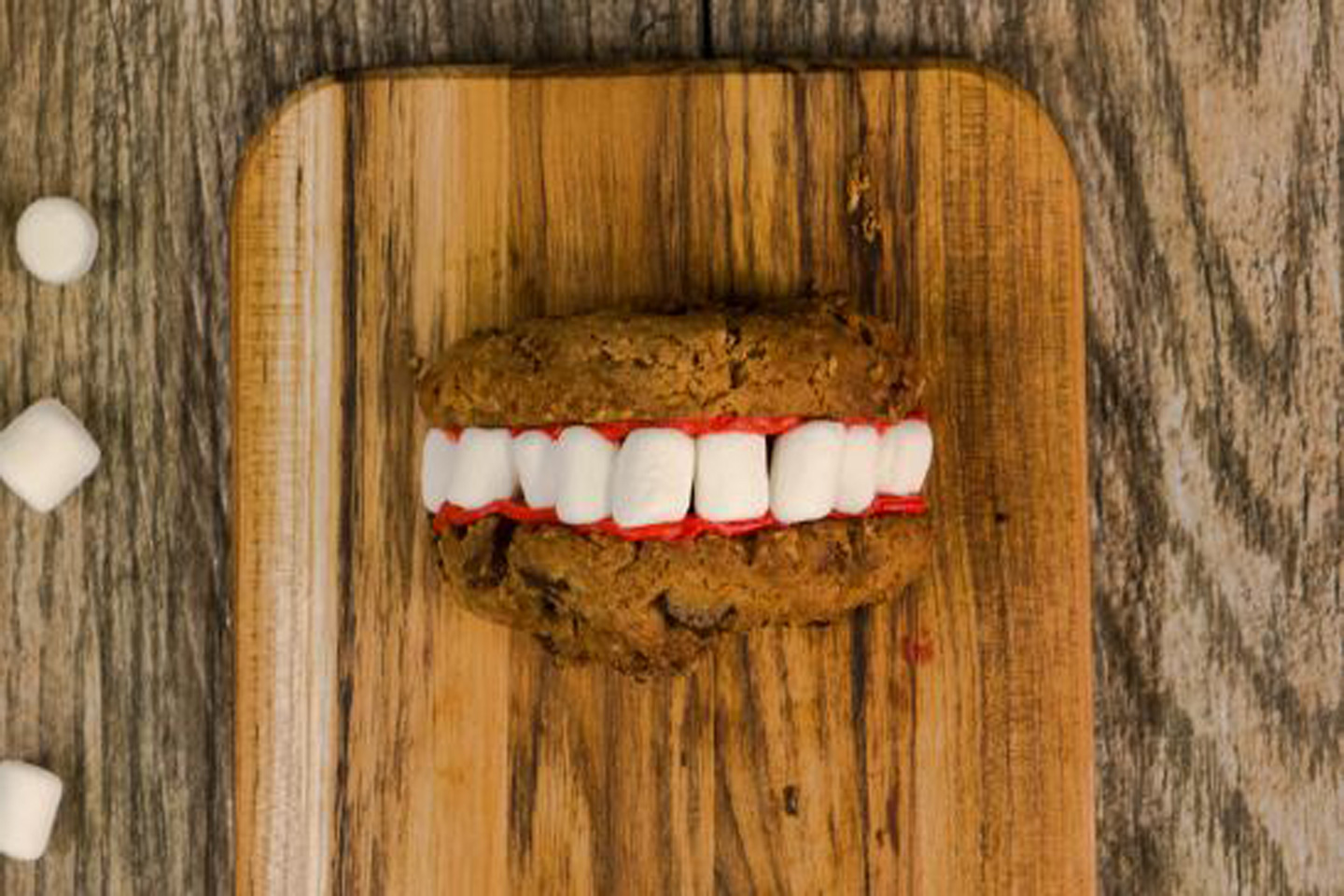 • Sink your fangs in and enjoy!

For other festive Halloween treats to spice up your table this season, check out our Fruit-Ka-Boos, easily made with a Chick-fil-A fruit tray, and our Chick-fil-A Candy Corn Lemonade!
Enjoy, and happy haunting!