A Chick-fil-A fruit tray makes this an easy lighter treat.
Chances are, most of the treats kids bring home this Halloween will be candy. To start the night off right and get into the Halloween spirit, try adding a "Fruit-O-Lantern" to your Halloween spread with Fruit Ka-Boos!
With a Chick-fil-A fruit tray, skewers, marshmallows and an edible ink marker, your regular jack-o-lantern can become a fun centerpiece -- and a nutritious snack!
Supplies:
• Chick-fil-A Fruit Tray (ordered off the Catering menu)
• Large marshmallows
• Skewers
• Food coloring marker (a food-safe, edible marker)
• Pumpkin or jack-o-lantern

Directions:
• Use a black food coloring marker to draw ghost faces onto each marshmallow. Let them dry for a few minutes.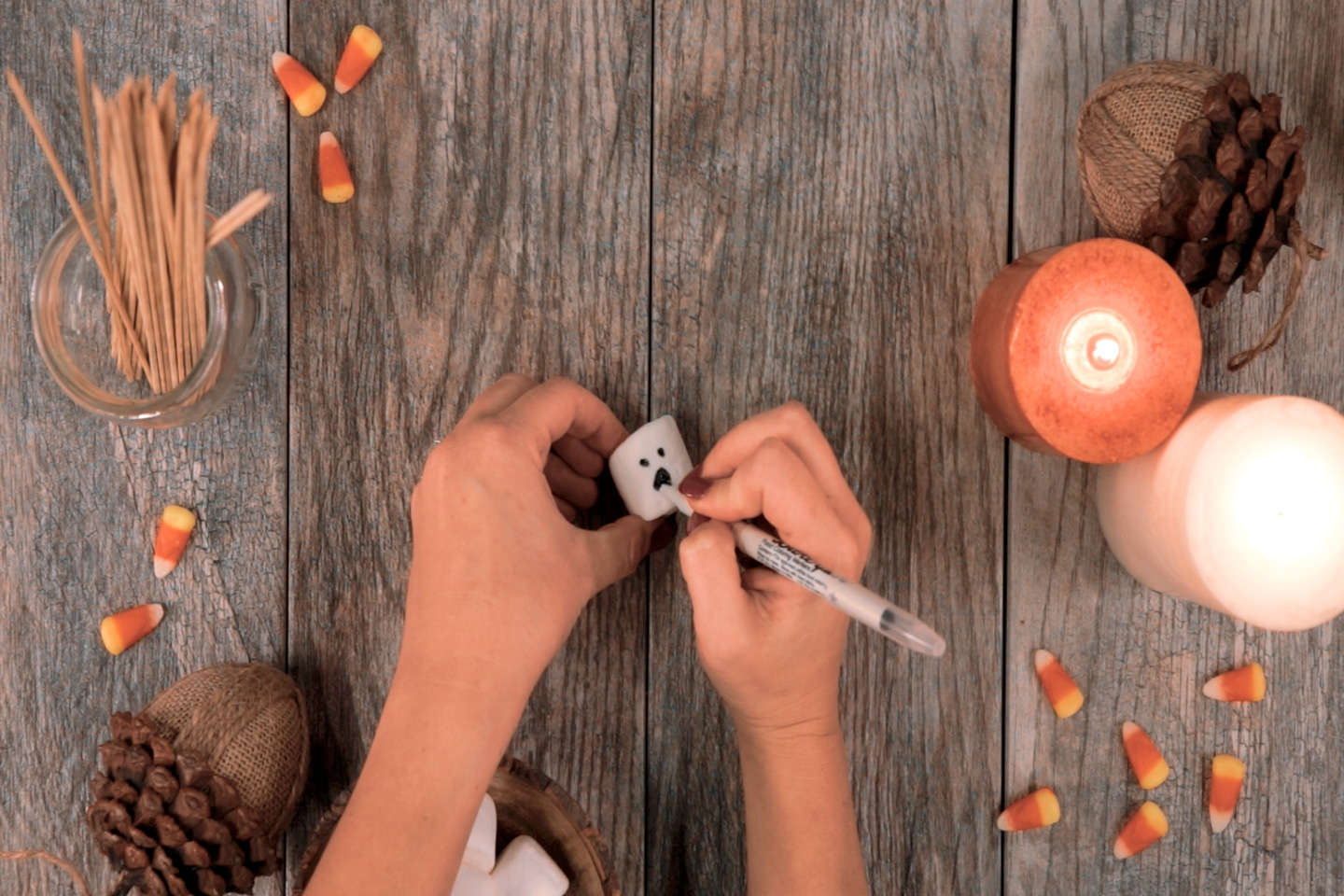 • Add fruit and a ghost marshmallow to each skewer.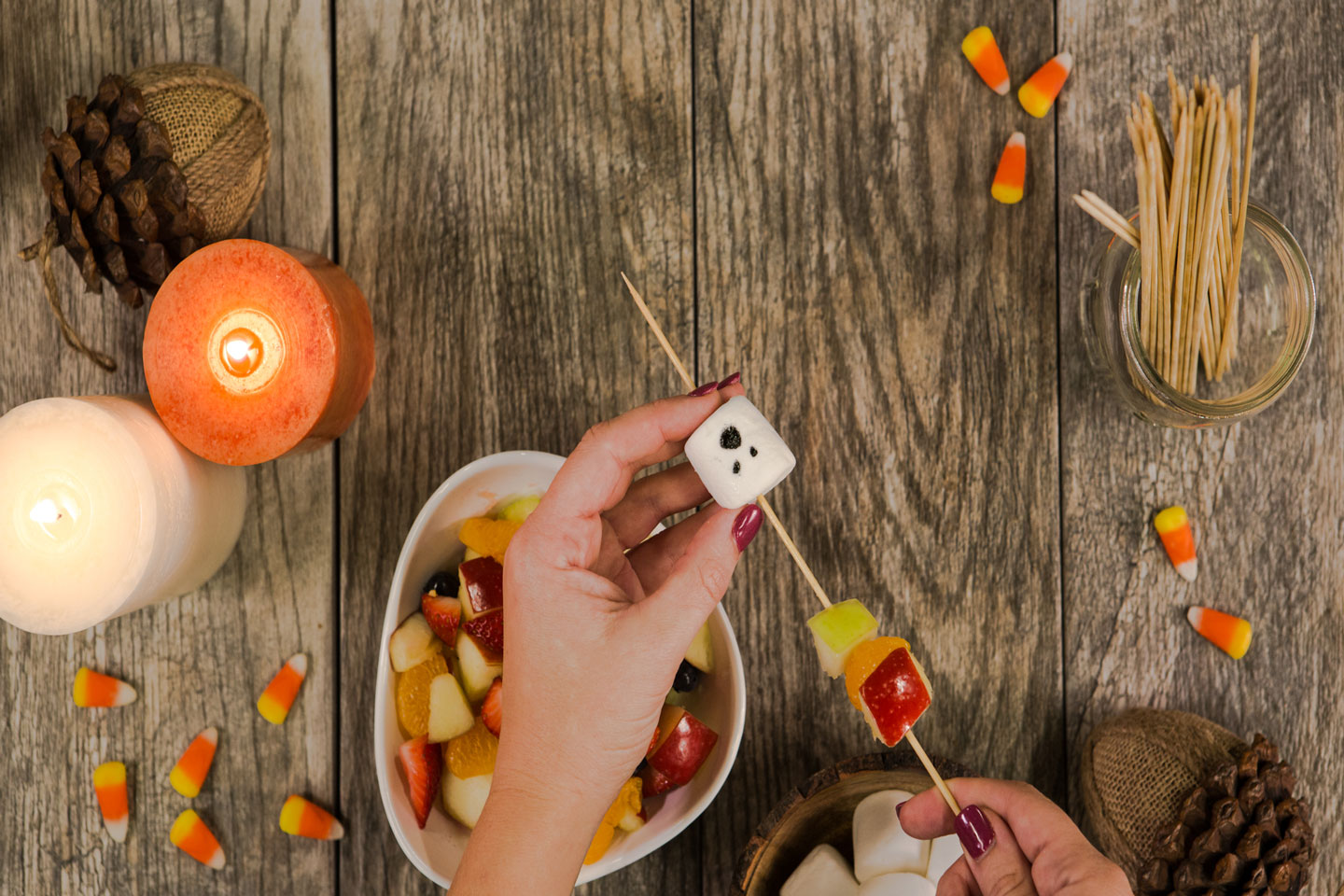 • Stick pointed side of skewer into pumpkin.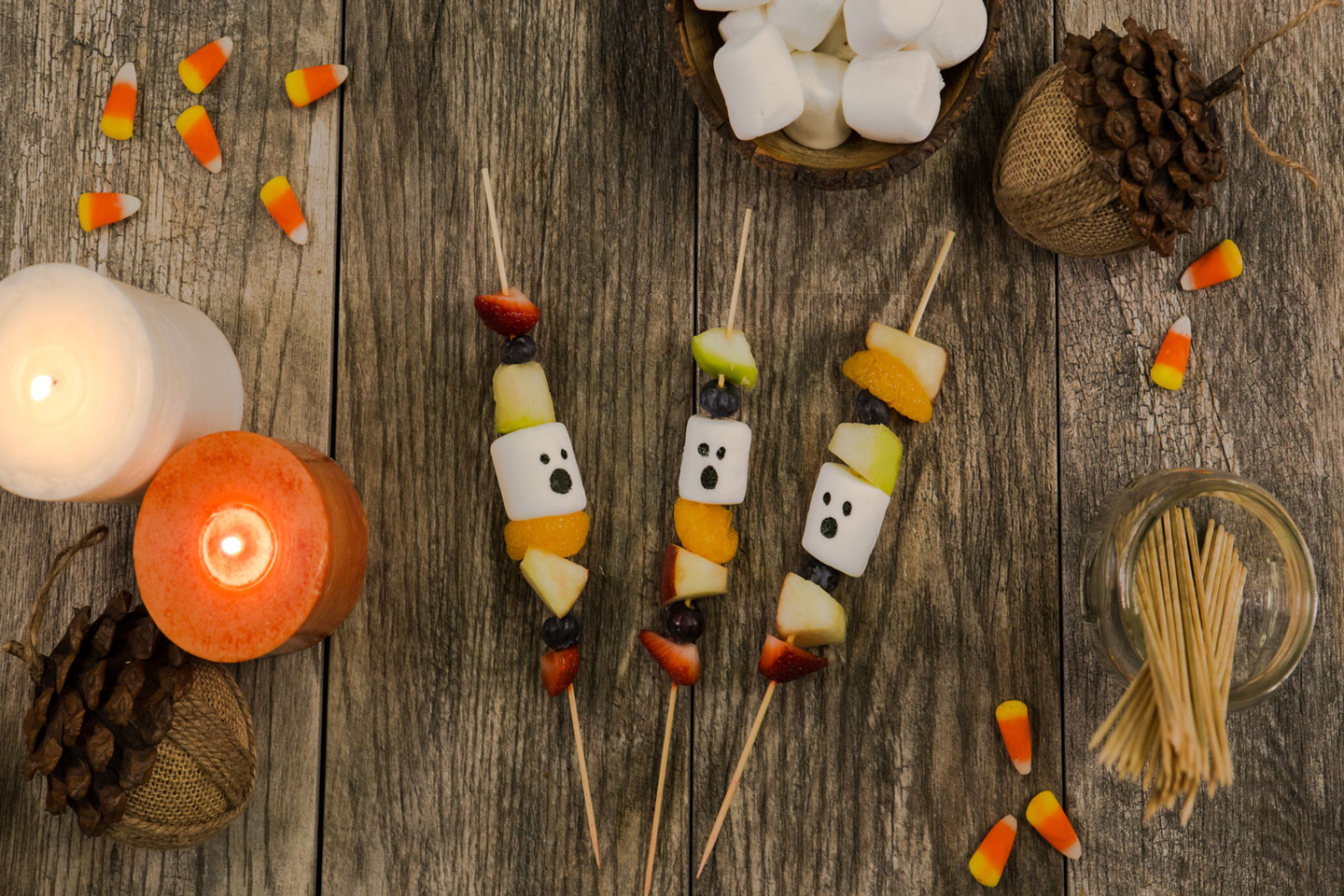 For other easy Halloween-themed snacks, try making Chick-fil-A Candy Corn Lemonade or Chocolate Chunk Vampire Teeth.