In our kitchens, we focus on fresh and simple ingredients. We always have.
Fresh and thoughtfully prepared: It's our philosophy of food. Since the beginning, we've been hand preparing delicious food in our kitchens because, well, it's how we've always done it.

We're all about chicken:
What does the "A" in Chick-fil-A stand for?
Grade A quality
We use 100 percent whole breast meat with no added fillers or hormones, and since May 2019, with No Antibiotics – Ever.
Our Original Chick-fil-A® Chicken Sandwich recipe was created by our Founder Truett Cathy, and it hasn't changed in more than 50 years. How do we make a Chick-fil-A Chicken Sandwich?
In our own kitchens:
We dip the chicken in a milk-and-egg wash (just like Truett's mom taught him as a boy).
Then, we bread it by hand.
Finally, we pressure cook the chicken in 100%, fully refined peanut oil for a juicy flavor.

Our pickles? They are sliced from cucumbers, then soaked for three full days before they are shipped to our restaurants.
Say "hello" to our salads:
Our salads are made of whole vegetables and fruit that are delivered fresh to the restaurant and hand-chopped throughout the day. No iceberg here, just mixed greens.
Our salads and wraps are made fresh throughout the day.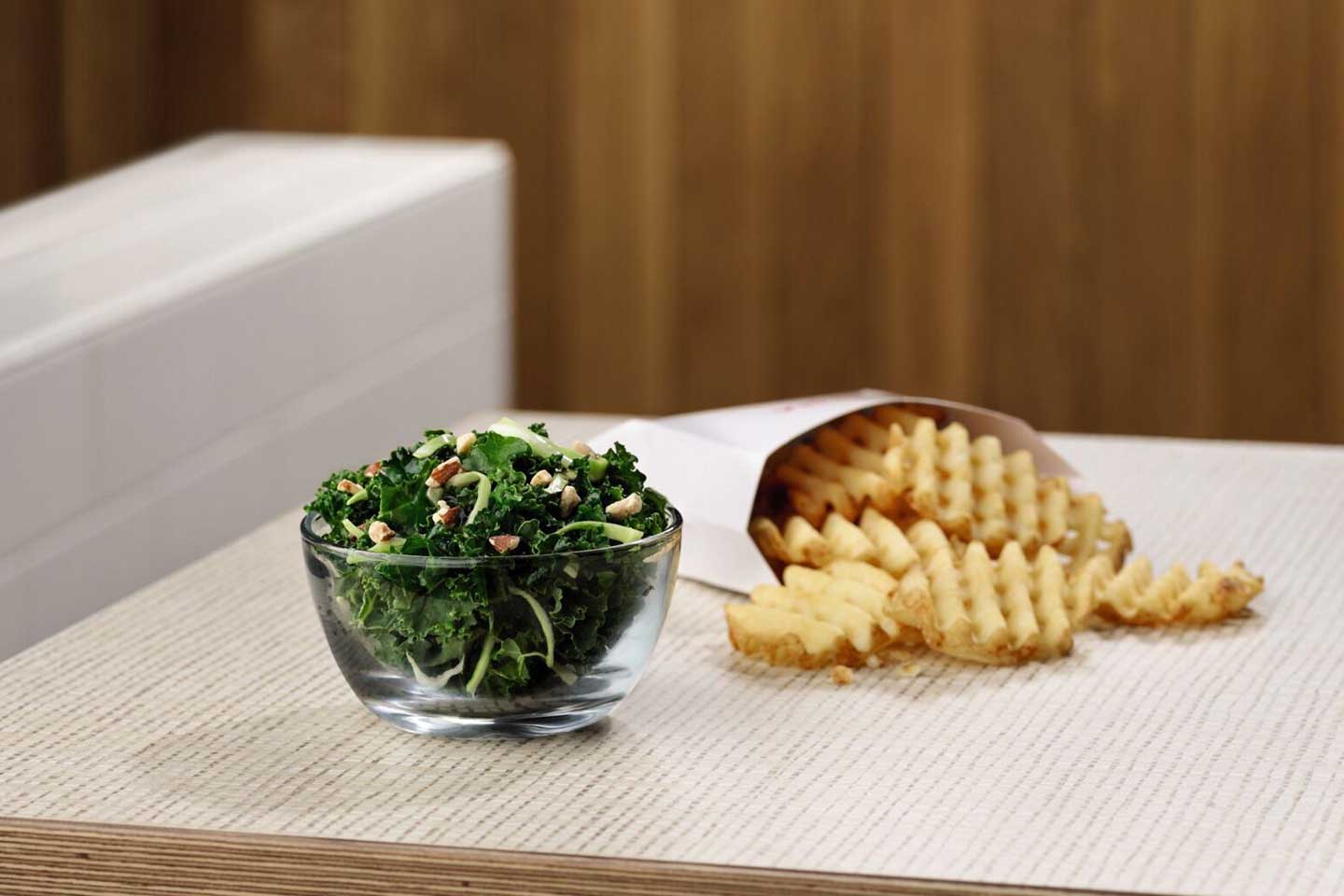 Life handed us (actual) lemons:
Our Lemonade is made from only the necessary ingredients: Water. Sugar (or Splenda for Diet Lemonade). And of course, lemons.
We are one of the largest U.S. purchasers of Sunkist® lemons.
Our Lemonade is a great source of vitamin C.
We make 6.5 million gallons of Lemonade each year!
It takes 1,000 farmers, 60,000 lemon trees and 30,000 farm workers to help grow the lemons for our Lemonade.
In 2018, Chick-fil-A restaurants squeezed about 3 million lemons, an average of 1,500 lemons per restaurant per day.
Visit your closest Chick-fil-A for a hand-prepared, delicious meal!