Chick-fil-A chef shares how she created the menu favorite
The Cobb Salad – it's not only the most popular salad on Chick-fil-A's salad menu, it is an American culinary icon. Created in the late 1930s at the Hollywood Brown Derby restaurant, the combination of lettuces, tomatoes, chicken breast, boiled eggs, bacon, avocado, blue cheese and chives is classically presented with the ingredients aligned in rows, ready for the diner to mix and enjoy.
Was Chick-fil-A chef Angela Wadlington intimidated by the challenge of creating a new version of the Cobb salad? "Not at all," she says. "I was inspired!"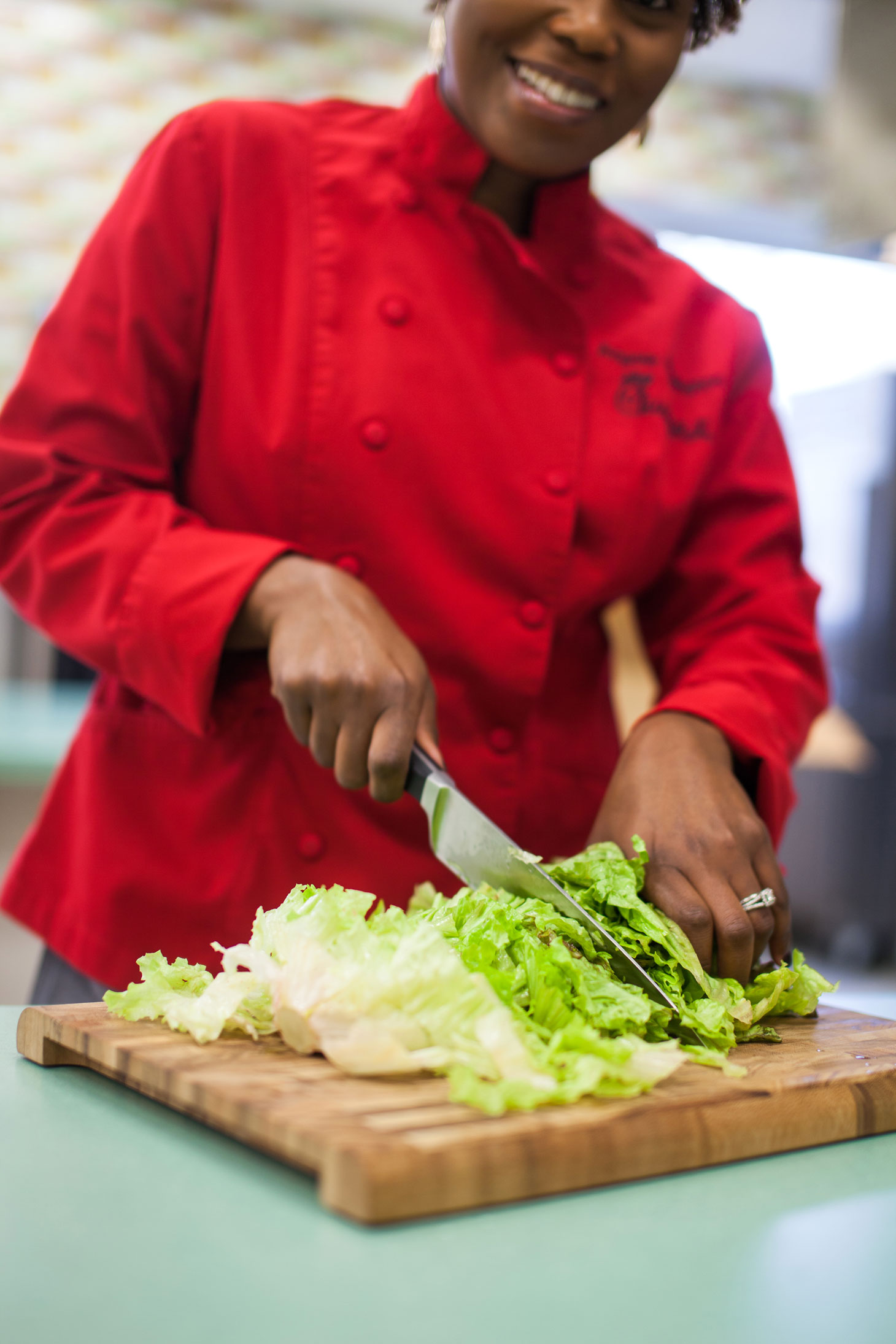 "I wanted to find a way to use great Chick-fil-A ingredients to honor the classic Cobb Salad," she explained. "Our version offers a nice blend of eating better with the indulgence of the original."
The stars of the Chick-fil-A interpretation are pressure-cooked chicken nuggets, sitting on a bed of romaine lettuce, cabbage and baby greens enhanced by the classic elements of bacon and boiled egg. But that's not all.
"I like to mix textures and have elements of surprise in our salads," Wadlington added, citing the charred tomatoes, roasted corn and crispy red peppers she added. "Those ingredients all pair well with the Avocado Lime Ranch Dressing – although guests can choose any of our dressings for any salad."
If you've noticed the salad is simple to eat, you have Wadlington to thank for that.
"It always aggravates me to have to spend 10 minutes preparing a restaurant salad before I can eat it, cutting those big pieces of lettuce," she said with a chuckle. "I wanted our guests to be able to see all the elements of this salad, to enjoy the colors, but also be able to eat it without difficulty."