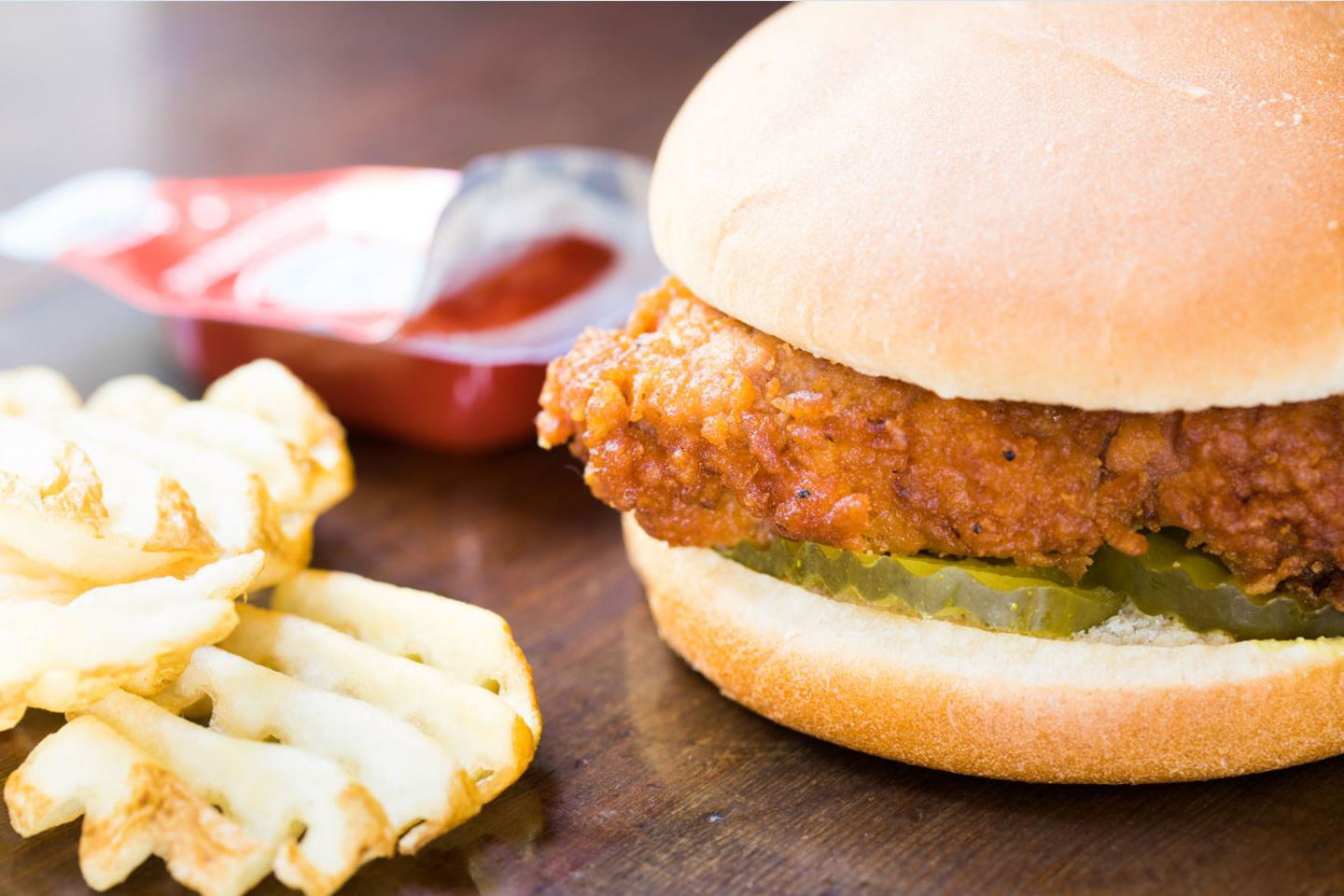 Do you live in the top 10 cities that love our spicy chicken the most?
With the winter months upon us, everyone is doing what they can to stay warm. Luckily, we have something on the menu that can help out – spicy chicken!

There are 10 cities that love Chick-fil-A spicy chicken more than any other, judging by the percent of spicy chicken sales of the Spicy Chicken Sandwich, Spicy Deluxe Sandwich and Spicy Spicy Southwest Salad.

Did your hometown make the list?

10. Sacramento, California
Their basketball team isn't the only "king" in this city. Our spicy chicken also reigns supreme in Sacramento.

9. Las Vegas, Nevada
In the shadow of the Stratosphere's famous observation tower, the tallest one in the United States, our Sahara at 15 restaurant adds some real spice to the Las Vegas Strip.

8. Seattle, Washington
One of Seattle's greatest traditions takes place at Pike Place Market, where fishmongers toss recently purchased seafood to customers. What would be cooler than getting your Spicy Chicken Sandwich tossed to you?!

7. Los Angeles
You know you've arrived when you make an impact in the City of Angels. Maybe the Chick-fi-A Spicy Southwest Salad will get its own star on the Hollywood Walk of Fame!

6. Fresno, California
Located at the geographic center of California, Fresno also falls in the middle of the list of cities that love our spicy chicken.

5. Yuma, Arizona
Yuma is one of the hottest cities in the US, with an average summer temperature of 90.3 degrees Fahrenheit. So, it makes perfect sense for this location to have a spot on this list!

4. Chicago
Chicago's Willis Tower (formerly known as the Sears Tower) is the tallest building in the Western Hemisphere at 110 stories high. How many Spicy Chicken Sandwiches stacked on top of each other do you think it would take to reach the top?

3. San Francisco, California
The official color for San Francisco's famous Golden Gate Bridge is "International Orange," which looks strikingly similar to a spicy chicken filet. Coincidence? We think not.

2. Bakersfield, California
Bakersfield is un-ironically named after Colonel Thomas Baker's field. It is said travelers from all over would use Bakersfield as a stopping point during their travels. Maybe Colonel Baker was passing out Spicy Southwest Salads?

1. Santa Barbara, California
A fact some may not know about Santa Barbara: It's home to the most beach camping on the west coast. Now picture this: A Spicy Chicken Sandwich with a picturesque sunset on a beautiful Santa Barbara beach. Perfection.