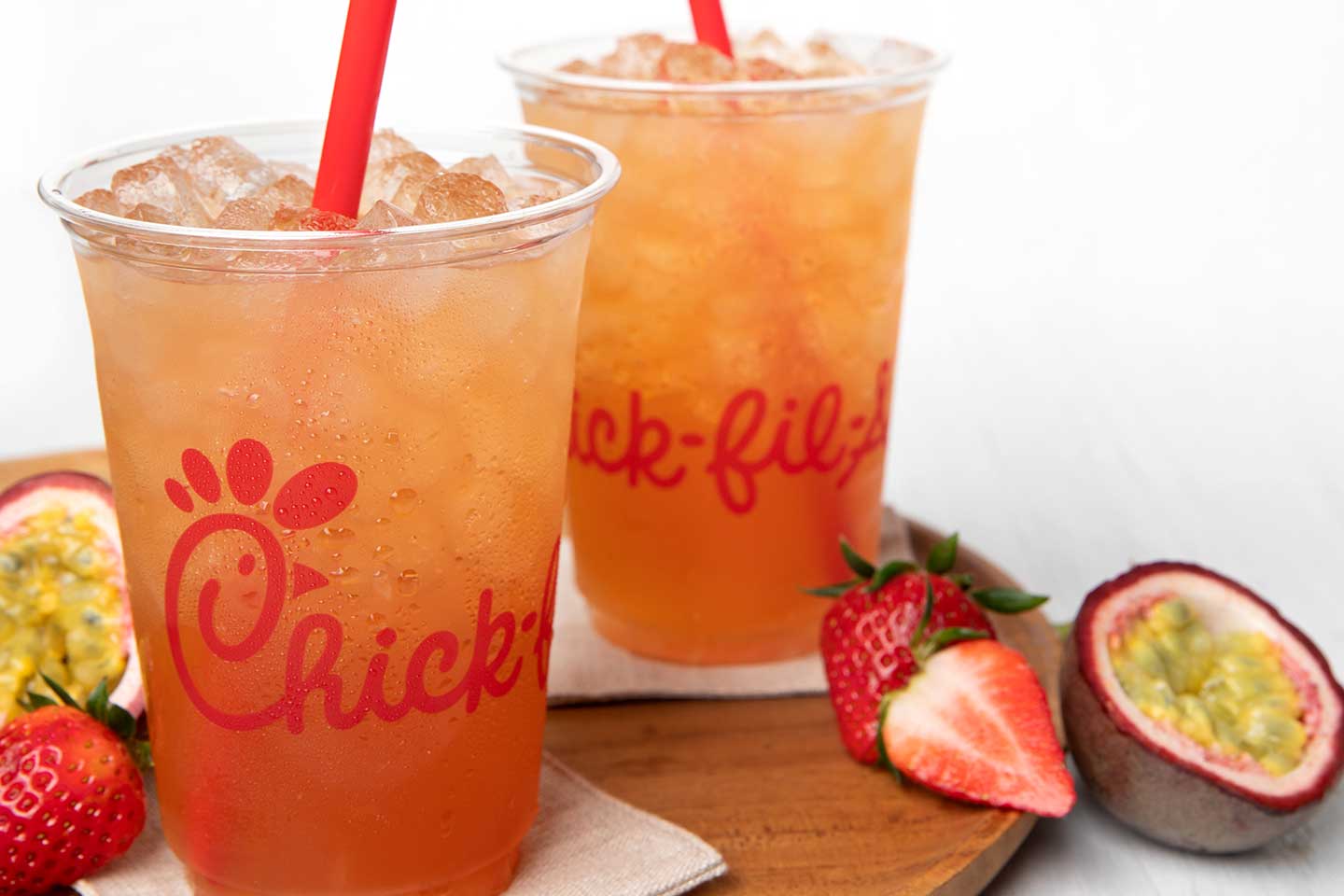 Passionfruit is making a grand debut as part of a new seasonal addition to the Chick-fil-A menu. Starting May 20, you'll be able to cool down with our new Strawberry Passion Tea Lemonade. This refreshing, hand-crafted beverage is the perfect combination of Chick-fil-A Lemonade, freshly brewed Unsweetened Iced Tea and natural strawberry passionfruit juice and flavors.
While a strawberry is familiar fruit flavor, fresh passionfruit can be harder to come by. It's known for its sweet, tropical flavor.
But what is a passionfruit exactly?
A passionfruit has a hard, outer rind with juicy pulp and edible seeds, like a pomegranate. Packed with vitamin A, vitamin C, fiber and antioxidants, this delightful fruit has a mild yet tart taste and becomes sweeter when ripe.
It's versatile and can be prepared sweet or savory. Paired with strawberry, tea and lemonade flavors in our new beverage, it goes perfectly with the Smokehouse BBQ Bacon Sandwich, which is also only on the menu for the summer.
"We hope customers will enjoy these warm weather favorites all summer long," said Amanda Norris, Chick-fil-A executive director of menu and packaging.
Try both seasonal menu items at Chick-fil-A restaurants nationwide through Aug. 24, 2019. And don't forget – you can get points for your purchase by ordering through the Chick-fil-A app (download on the App Store or the Google Play Store).