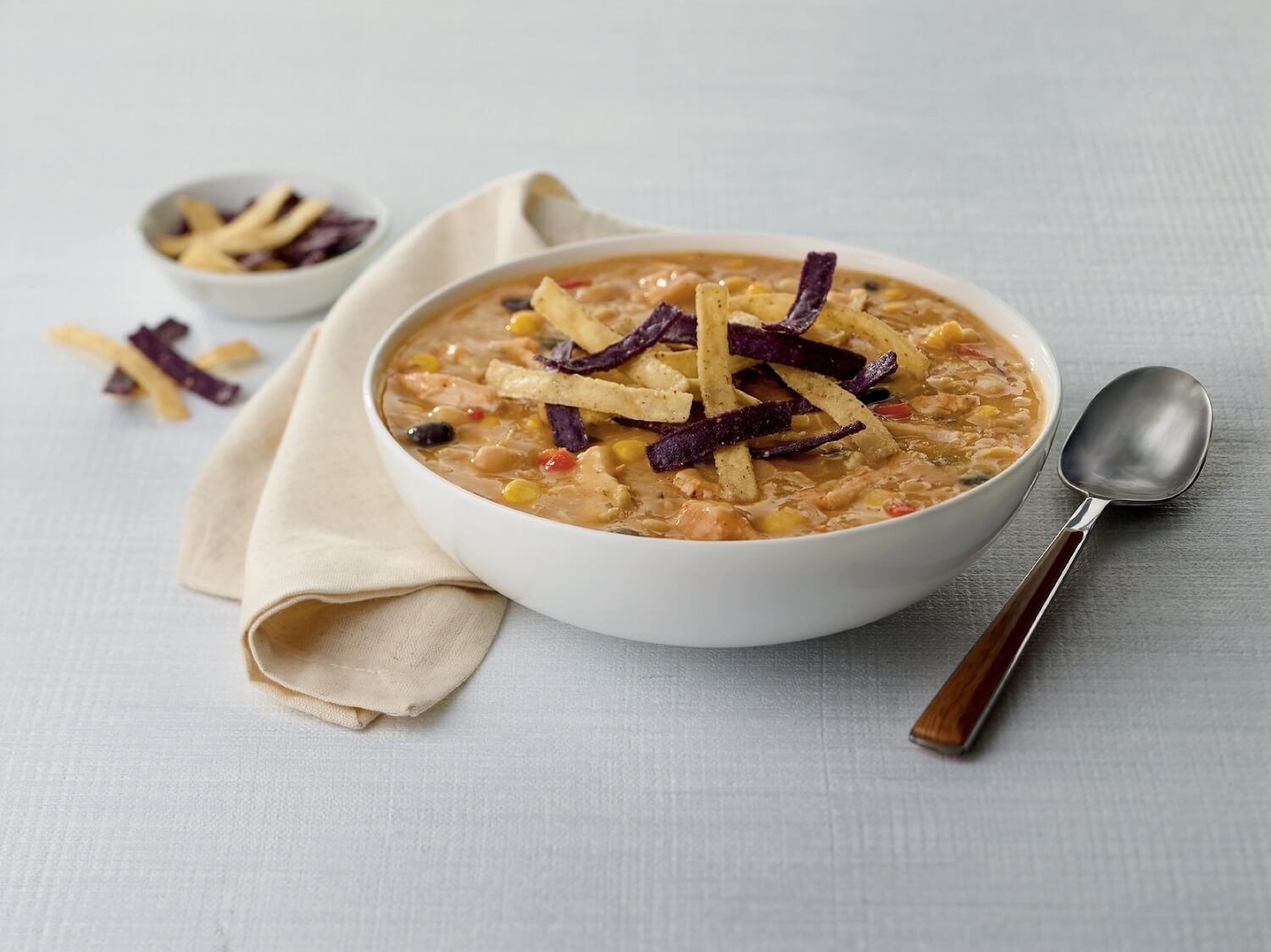 The seasonal favorite is back for the holidays
Chilly weather is upon us, so we're kicking up the heat this holiday season by bringing back the Chick-fil-A® Chicken Tortilla Soup. The soup features shredded chicken breast and navy and black beans — all in a white, creamy base with a blend of vegetables and spices.
So when exactly is Chicken Tortilla Soup coming back to Chick-fil-A menus nationwide? You can grab a bowl starting Nov. 1, so head to your closest Chick-fil-A restaurant to place your order (and pick up a cup of Mac & Cheese or another side to complete your meal)! Don't forget that you can order ahead for pickup or delivery from select locations on the Chick-fil-A® App or through chick-fil-a.com.*

This hearty soup is one of the tastiest ways to celebrate the season with your friends and family. As a seasonal menu item, Chicken Tortilla Soup will be on the menu at participating Chick-fil-A restaurants for a limited time while supplies last, so get it while it's hot!

*Delivery options and availability vary by location. Menu prices for delivery are higher than at the restaurant. Additional fees may apply, see applicable charges at checkout.