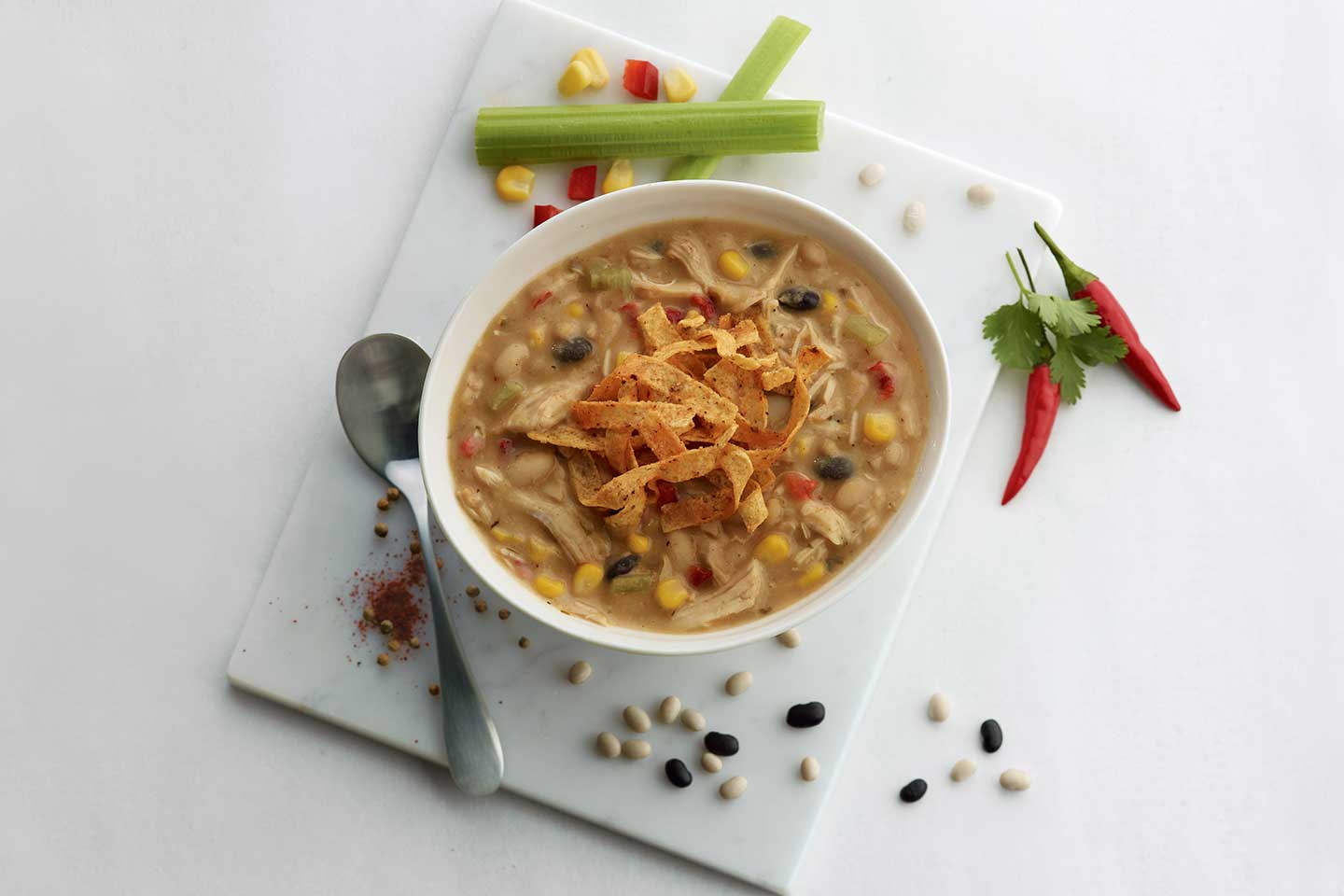 You don't have to live in a cold town to warm up with a seasonal favorite!
The colder weather that marks the holiday season is finally here, and luckily, so is Chick-fil-A
Chicken Tortilla Soup
. The celebrated seasonal soup is back on the menu, and the savory blend of shredded boneless breast of chicken, beans, vegetables and spices is helping people nationwide warm up.
As a seasonal menu item, guests are getting it while its hot! Here are the cities that love Chicken Tortilla Soup the most, based on winter 2019 orders:
10. Tulsa, Oklahoma
Fun Fact: Tulsa is home to Route 66. Oklahomans enjoy taking a drive on the famous highway, and to their closest Chick-fil-A to enjoy a warm cup of Chicken Tortilla Soup. Get your kicks, and a savory bowl of soup, on Route 66.
9. Knoxville, Tennessee
The Great Smoky Mountains in Tennessee are the perfect backdrop to enjoy a cup of Chicken Tortilla Soup in Knoxville. There's nothing quite like cuddling up to a fire in the mountains with a steaming cup of soup.
8. Tri-Cities, Tennessee
Tennessee, also nicknamed "The Volunteer State," has two cities on the list. They'll volunteer for any opportunity to "Tri" Chick-fil-A's Chicken Tortilla Soup.
7. Houston, Texas
Everything is bigger in Texas, including their love for our savory soup. Houston is turning up the heat this holiday with this seasonal item.
6. Missoula, Montana
Montana may be famous for their beef, but they sure know how to eat more chicken, especially when it's in Chick-fil-A Chicken Tortilla Soup.
5. Little Rock, Arkansas
Fun fact: Little Rock derives its name from a small rock formation on the south bank of the Arkansas River. They may be named 'little' but there is nothing small about their love for Chicken Tortilla Soup.
4. Atlanta, Georgia
Our Chicken Tortilla Soup originated at
The Dwarf House
in Atlanta, Georgia. A nostalgic menu item for Atlantans, their love for this spicy soup earned them the number four spot.

3. Cheyenne, Wyoming
The state animal of Wyoming may be a bison, but Cheyenne, Wyoming, sure does have a cow over Chick-fil-A Chicken Tortilla Soup.

2. Grand Junction, Colorado
It's fitting that Colorado is home to the "Mile High City," because they'll go the extra mile to get Chicken Tortilla Soup. Grand Junction is coming in hot as the number two soup-loving city.

1. El Paso, Texas
Texas doesn't mess around when it comes to spicy food. El Paso is turning up the heat with extra Chicken Tortilla Soup during the holidays.
Regardless of which state you call home, Chicken Tortilla Soup is only available at participating restaurants thorough March or while supplies last, so
grab your bowl or cup before it's gone
!