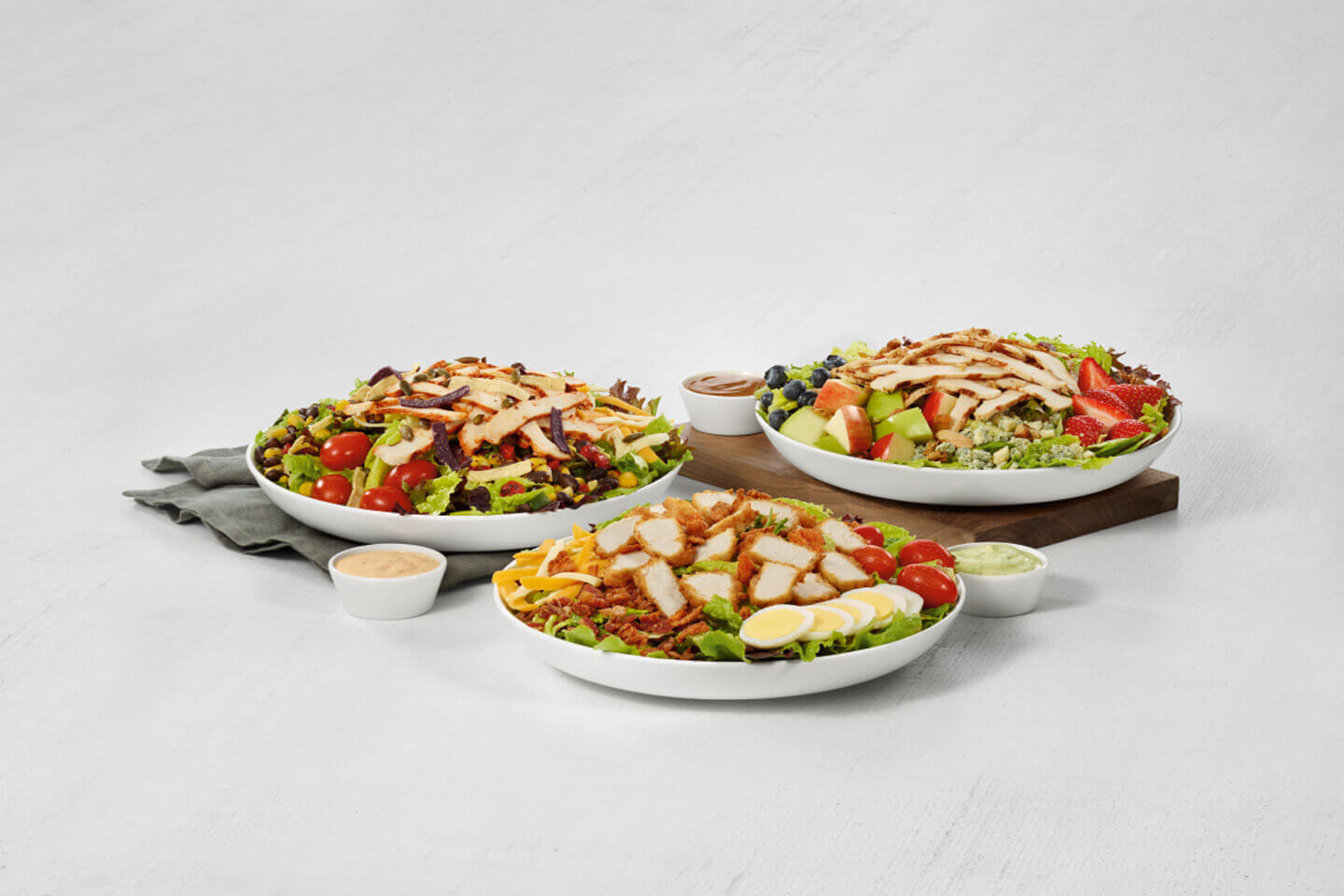 Chick-fil-A tests new salads at select locations
If you're a customer in Sacramento, Washington, D.C., or Raleigh and other select cities in Eastern North Carolina, you might be in for a small surprise next time you visit your Chick-fil-A to satisfy your salad craving.
Hate surprises? Don't worry, this is the good kind. We're testing some changes to our signature salads, side salad and the Grilled Chicken Cool Wrap. New premium ingredients will upgrade their already-delicious taste.
Here's what to expect:
Compartmentalized Ingredients. Instead of mixing the toppings like you're used to seeing, each ingredient will be separated atop the salad. This will make it easier to remove ingredients you may not enjoy as much as others and mix the salad up to your liking.
New Lettuce. We're using a new lettuce blend made of romaine, shredded green cabbage and petite red and green lettuce leaves. The big difference here is an additional variety of leafy greens, and you'll no longer see red cabbage or carrots.
Cheese. You'll notice a thicker shred of our Monterey Jack and cheddar cheese blend. And that thicker shred means more cheesy goodness in each bite.
Hard-boiled Eggs. The eggs on our Cobb Salad will be sliced instead of diced, making them easier to remove if you don't care for them.
Grilled Chicken Cool Wrap. Our wrap will feature the same new lettuce blend and thicker cheese shred used in our salads, so you'll see those same slight changes here.
Side Salad. The Side Salad will feature the new shred of cheese and no longer feature red cabbage or carrots.
We can't wait to hear what guests in these markets think about the new ingredients for our salads and the Grilled Chicken Cool Wrap!