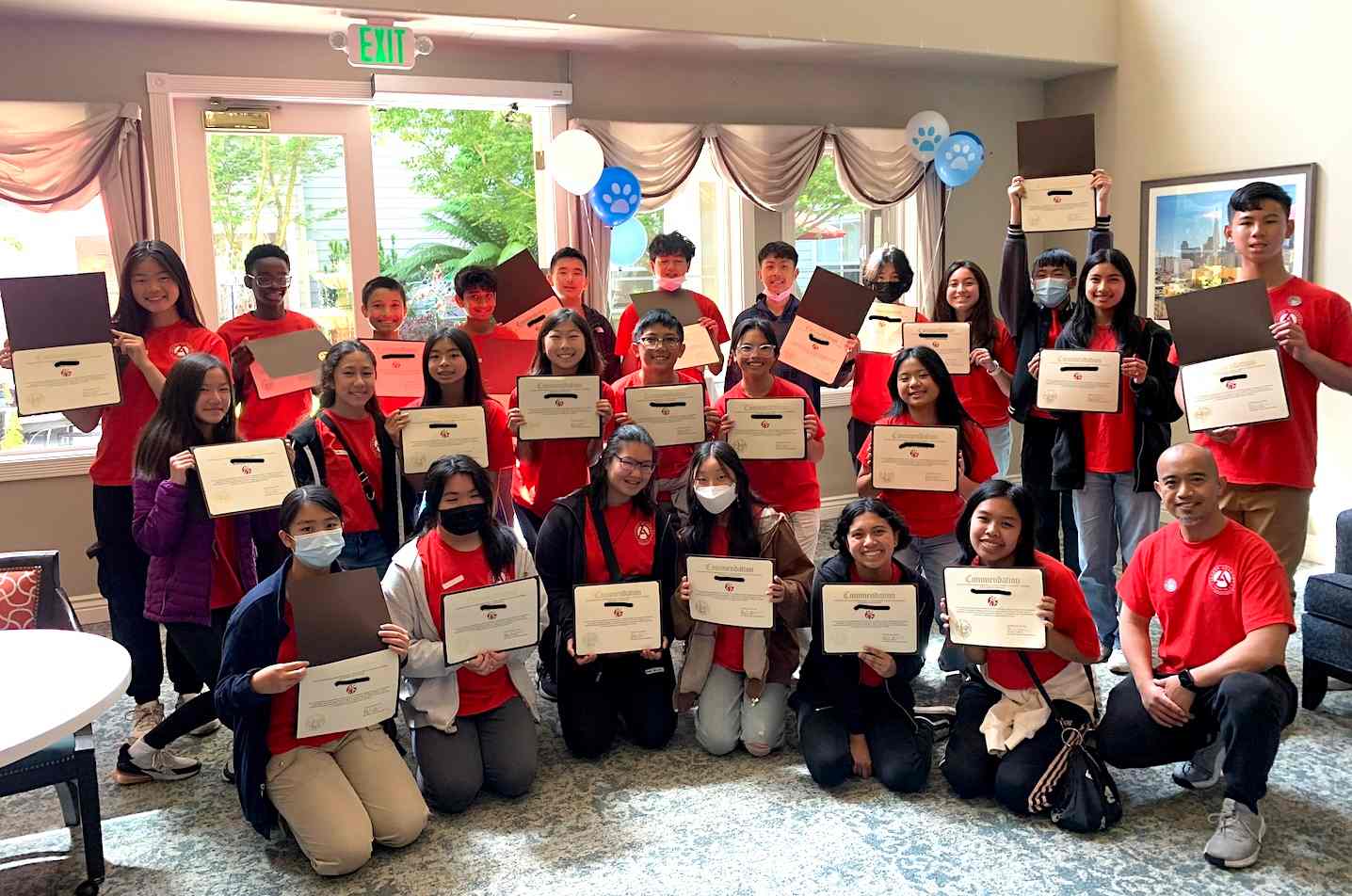 Chick-fil-A Leader Academy celebrates a decade of investment in the next generation
Imagine if high school students' creative ideas to solve problems in their communities were put into action. What might happen?
Those students might make a momentous impact.

Ten years ago, Chick-fil-A Leader Academy™ set out to test this theory. Now, the program is one of the largest leader development high school initiatives in America.

Since its inception, more than 193,000 students across the U.S. have participated in Chick-fil-A Leader Academy.

Over 2.5 million people have been directly impacted by the efforts of participating high school students nationwide, and the program continues to expand.

Originally piloted at just three high schools in Georgia, Chick-fil-A Leader Academy has since grown to support more than 1,100 schools across 44 states.

Sponsored by local restaurant Operators, Chick-fil-A Leader Academy connects local Chick-fil-A® restaurants to schools, educators, students and communities. As the 2022-2023 school year came to a close, more than 33,000 Chick-fil-A Leader Academy students from over 1,100 schools across the U.S. performed a variety of community Impact Projects to honor the program's mission of creating Impact Through Action.

Cultivating leaders

By engaging students in what interests them, exposing them to unique ideas and insights and equipping them with tangible tools, Chick-fil-A Leader Academy has amplified the powerful ways students can lead in their communities and beyond.

Each year, programming begins with a Classroom Kickoff Experience — a celebratory gathering in the classroom in which students get an overview of what they will learn and get to meet their sponsoring Operator.

Then, the students will learn timeless leadership principles focused on servant leadership, teamwork, innovation, and communication, and begin planning a Do Good December service project, often meeting tangible needs in their local communities.

In the second semester, students work toward preparing for their final capstone: Impact Projects. Students are encouraged to select their service project based on their passions and as a way of addressing needs in their local community.

Cultivating care

Garth Truter, local restaurant Operator of Chick-fil-A Kenwood Towne Center in Cincinnati, Ohio, has been involved with Chick-fil-A Leader Academy for five years and worked in tandem with Suzy Beck, lead facilitator for the program.

This year, Chick-fil-A Leader Academy students at Deer Park High School joined forces with students across America to give away one million books to local underserved youth. Students were greeted by the Chick-fil-A Cow as they served together to commemorate the meaningful initiative. 

"We know that education, especially over the last several years, has been a challenge, particularly in terms of literacy," said Garth. "This project is a big step in the right direction in helping these kids grow, as well as for our older kids to serve their peers." 

Just a few months prior, Deer Park High School Leader Academy students participated in yet another project to serve their community, raising $1,200 to assemble more than 300 care packages to donate to those facing homelessness in their city. 

Creating a legacy in Georgia

In Northwest Georgia, Operator Kurt Davis' restaurants Chick-fil-A Hiram and Chick-fil-A Dallas sponsor all five high schools in Paulding County.

East Paulding High School recently hosted its second annual Black and Silver Gala, honoring students with disabilities. Each student truly feels like royalty as they have their hair and make-up done by cosmetology students and are escorted to the dance in style – with two students ultimately being crowned king and queen.

Not far down the road, South Paulding High School hosts a "Fun Day" for the second graders at Dugan Elementary School. The majority of the elementary school's students missed out on several special events during the pandemic and South Paulding High School has made it their mission to make up for lost time with a day of fun games, face painting, music and more.

"We are especially proud of both of these schools for engaging other students, programs and clubs to make an impact at their school," said Kurt. "Chick-fil-A Leader Academy's curriculum is relevant and current, providing a fresh perspective to develop leadership qualities in high school students, while also making a valuable impact in our community."
Caring for seniors

A unique exception to the program, Chick-fil-A Serramonte partnered with Highlands Middle School on community service efforts in the San Francisco area this year. As part of the program, 25 middle school students developed a collaborative fundraising service project with a goal to raise awareness for pet therapy, specifically for those in senior care facilities. 

The middle schoolers noticed an abundance of animals in shelters and decided to give them a new life and purpose through pet therapy, helping to ease anxiety and stress for seniors. To gain awareness, the students hosted a local fundraiser for "Paw-sitive Together," featuring a choir performance, student testimonials and heartwarming arts and crafts activity for seniors led by the students. In addition, the students presented a donation to senior living facility Aegis Living San Francisco to support the launch of a pet therapy program at the facility.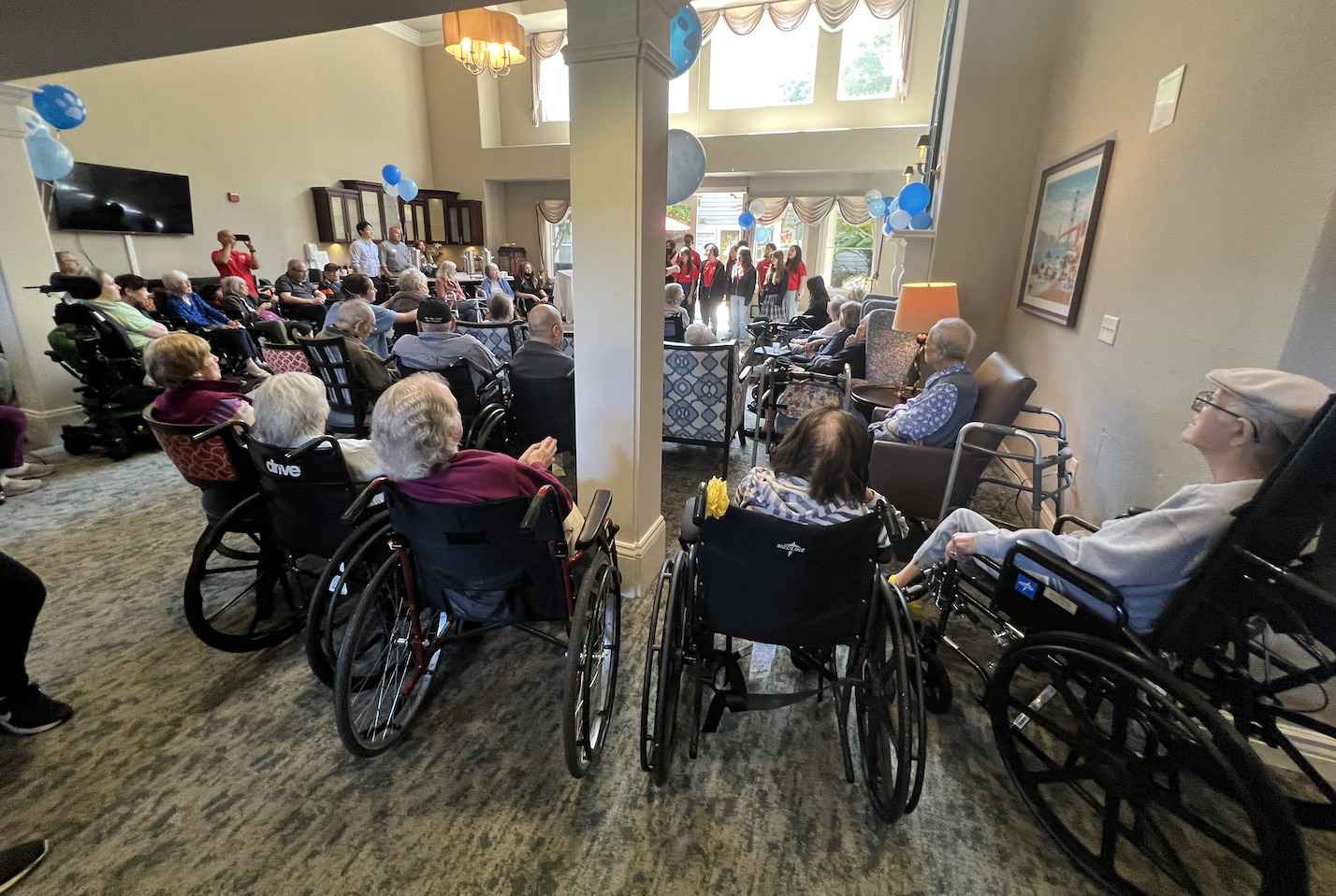 Chick-fil-A Serramonte Operator Susanna Choe and her husband Philip are particularly engaged with the project and their own daughter is an enthusiastic participant. 

"The Chick-fil-A Leader Academy curriculum inspires students and gives them tools they can use later on," said Phillip. "It has been remarkable to watch these students see how they can make an impact on the community by collaborating as a team. They are learning how to combine servant leadership and true business skills to make a difference." 

Choosing a better future

With the involvement of students, their schools and local Chick-fil-A Operators, the development of the next generation of caring leaders is ongoing. In fact, a recent survey revealed that 98% of students plan to continue serving others after their experience in the program.

In Wallingford, Connecticut, Operator Todd Langston and his team at Chick-fil-A Wallingford just wrapped up an exciting year serving the public and private schools in their area through Chick-fil-A Leader Academy. 

"When I see people that went through Chick-fil-A Leader Academy four, five, six years ago, it warms my heart watching them continue to demonstrate servant leadership," said Todd. "The students carry with them what they learned, and they have a positive impact on everyone that they come in contact with." 

To learn more about Chick-fil-A Leader Academy, visit chickfilaleaderacademy.com.