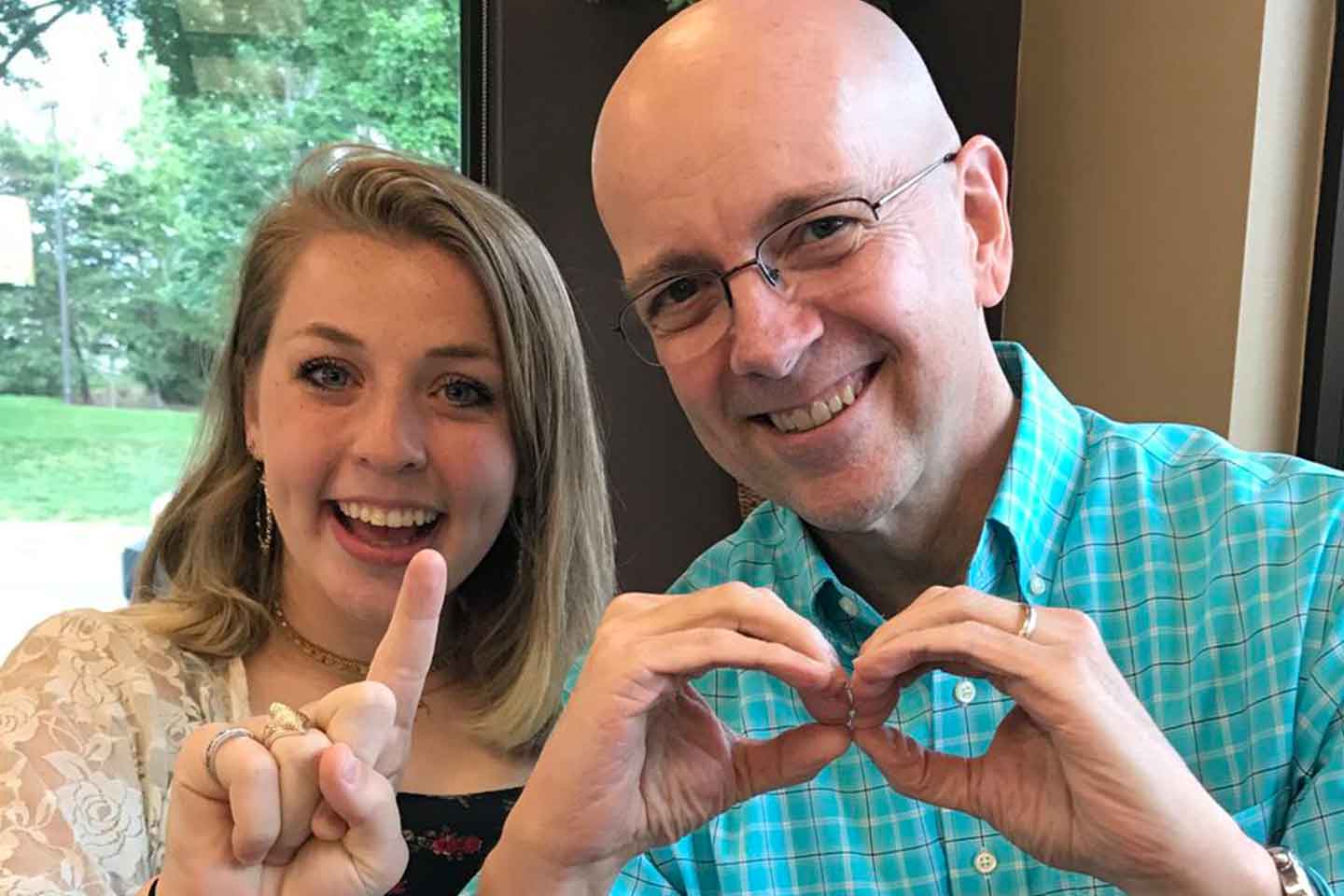 After eight years, a family tradition concludes where it started: Chick-fil-A.
To hear Madeline Benfield tell it, the dinners started simply enough.
Inspired by Chick-fil-A's "Daddy Daughter Date Nights," her stepfather, Mart Martin, suggested a meal together at a nearby Chick-fil-A. As a precocious 10-year-old, she wasn't going to pass up on the chance to enjoy one of her favorite places to eat.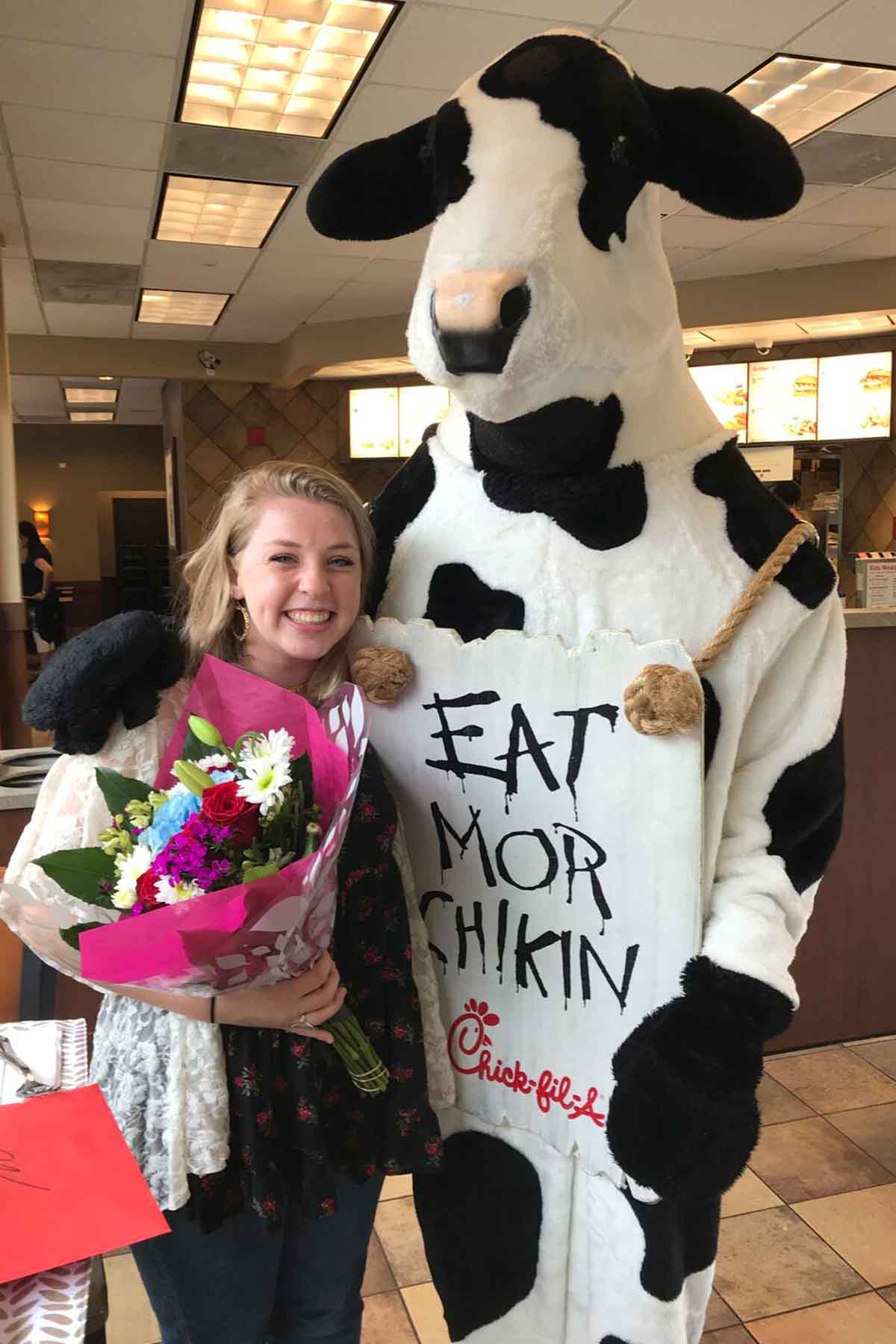 "I grew up eating Chick-fil-A, and it was always a treat to be able to go," she said. "Plus, they had a playground, and that was pretty important to me as a 10-year-old!"
What began as one dinner soon turned into a monthly ritual for Mart and Madeline, as well as an opportunity to invest in one-on-one time with each other. Throughout the course of eight years, they never missed a monthly meal.
With Madeline preparing to head off to college at the end of this summer, the two just celebrated their 100th "Step-Daddy/Step-Daughter Dinner" on May 10 at the Perimeter Pointe Chick-fil-A, where that first meal was shared.
At the time of the first dinner, Mart had been married to Madeline's mother, LeAnne, for about five years. However, they both acknowledged there was rarely a chance for the two of them – stepdad and stepdaughter – to get away and spend some time together.
"These dinners were really important for us because we didn't have a lot of one-on-one time," Madeline said. "Obviously, we went out a lot with my mom, but we never had a time where it was me and him. This became a great opportunity for us to really get to know each other."
And while those early years were dominated by trips to the playground, as Madeline grew older and their relationship grew deeper, the dinners evolved.
"When we first started this, she would just scarf down her food and run out to the play area," Mart said. "But over the past few years, we're now discussing presidential candidates or, because we have a mutual love for theater, we're talking about plays. It's just been a really special experience to see her grow and our relationship become stronger."
To celebrate the 100th dinner, the restaurant helped Mart and Madeline make it a meal to remember. They were greeted by Alex Rodriguez, the local Operator, and Christine Cooper, the restaurant's marketing director, as well as the Chick-fil-A Cow and a reserved table with flowers.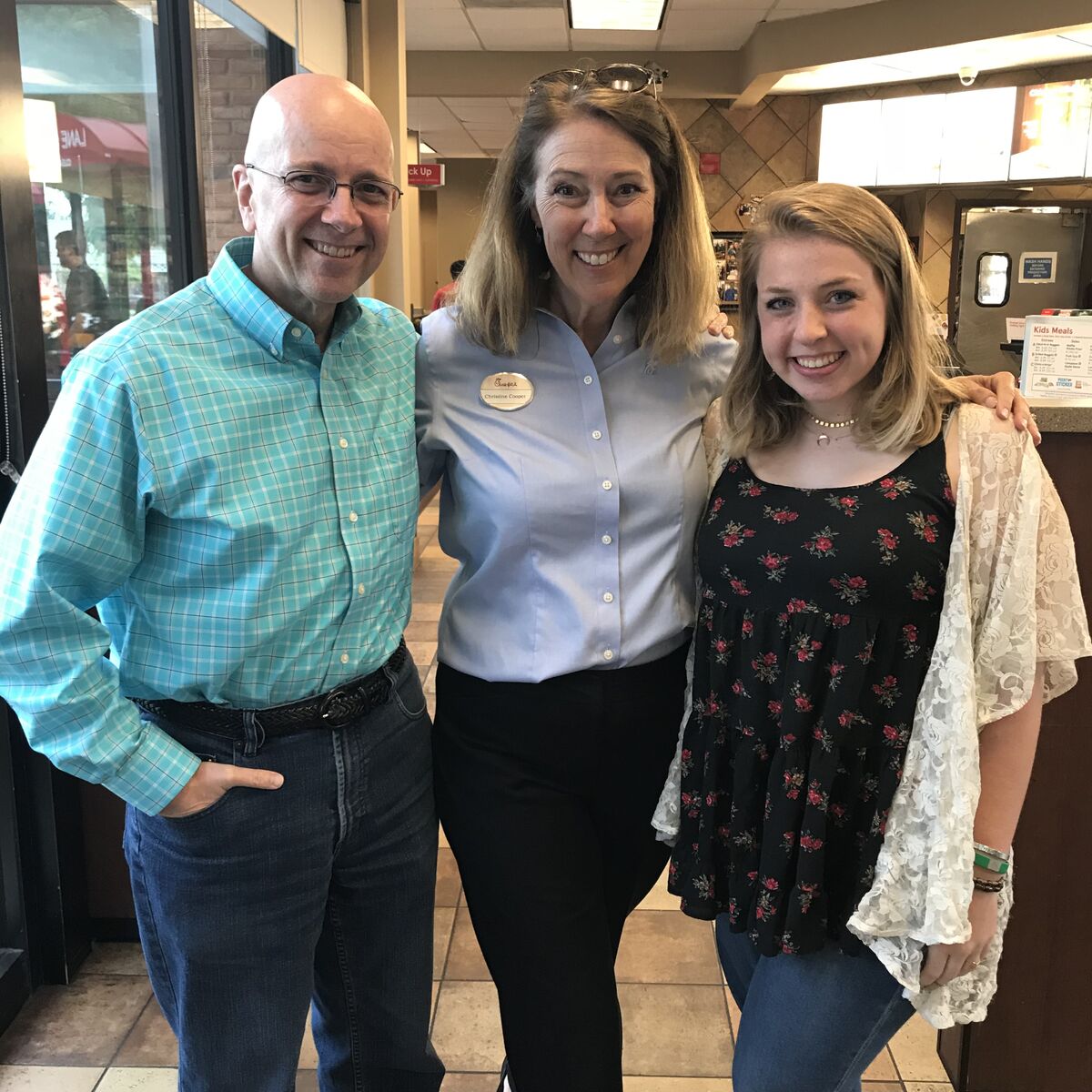 Even though she is headed to the Parsons School of Art and Design in New York City in a few months, Madeline said she hopes the two can find a way to keep the monthly dinners going. Despite the distance, they've talked about having a meal over Skype or FaceTime so they can keep this meaningful family tradition alive.
"I would encourage any other step-parents to do this kind of thing, and do it consistently and earnestly," Mart said. "One thing I've learned is that it's not too late to start. If there are three months left before your child goes off to college, those are three times you can spend time with them before they leave that you might not have had before."