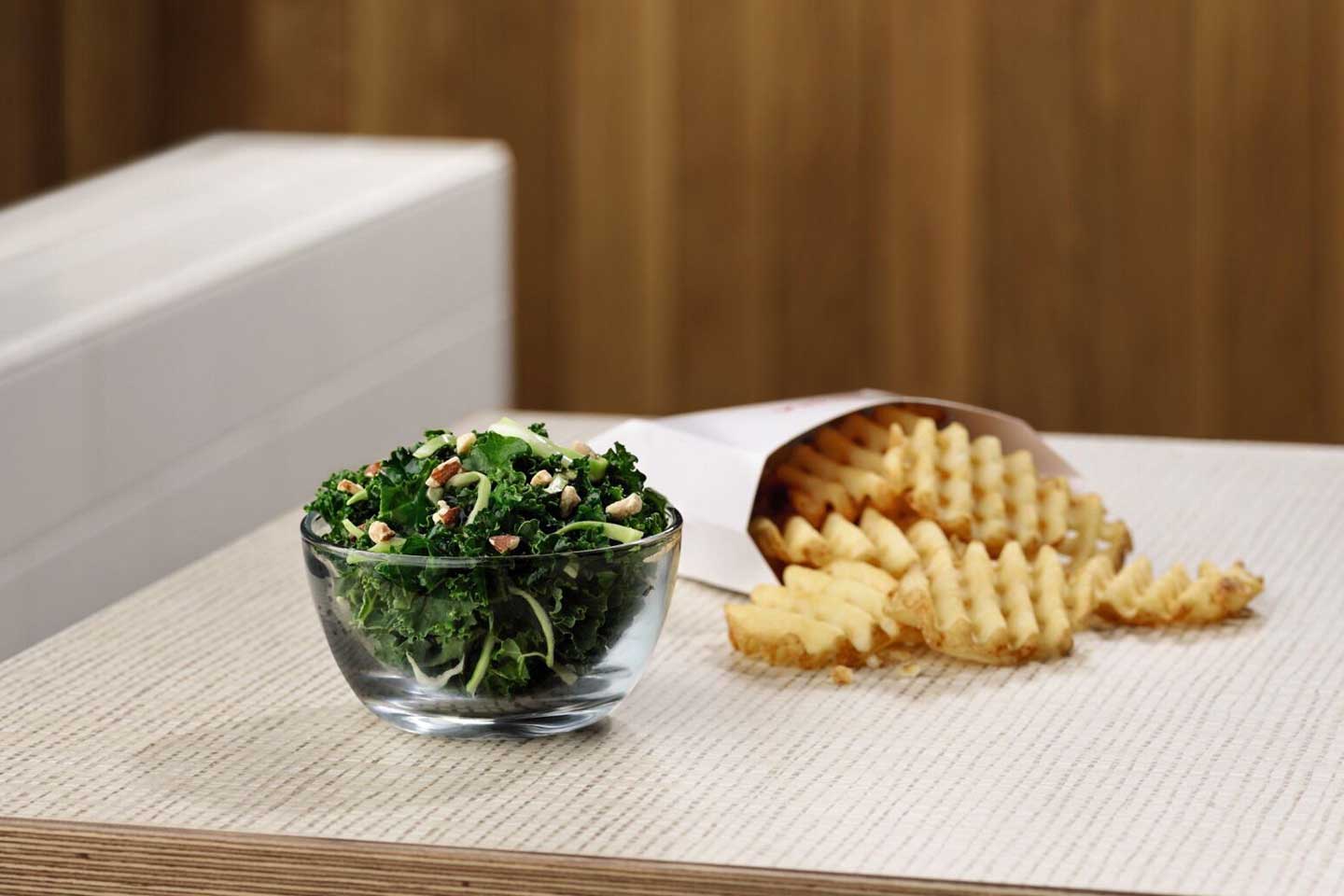 It's the dilemma most of us face each day, either as early as when the alarm goes off or later on when the hunger of an impending lunch hour kicks in: we need to eat. And for many bustling through a busy schedule, a meal on-the-go is a must.
With the latest food trends centered more around nutrition than ever before, the team of chefs in the Chick-fil-A kitchen have been busy cooking up more options to give health-seekers choices 'round the clock for breakfast, lunch and dinner.
And while we will always serve the Original Chick-fil-A® Chicken Sandwich, Waffle Potato Fries® and our handspun Milkshakes, we're making it easier than ever to grab a quick, convenient meal that won't crush your calorie count.
In that spirit, we've created a list of six health-conscious meals available on the menu every day, and added some insider tips to keep carbs and calories lower, even when ordering more indulgent items.
1. Egg White Grill: The summer of 2016 was a historic time – not only did Chick-fil-A introduce its first sandwich on an English muffin, it also added grilled chicken to the breakfast menu – a move that's "not as crazy" as it is low-carb, low-calorie and delicious.
Served with egg whites and American cheese, the sandwich has 26 grams of protein and 290 calories.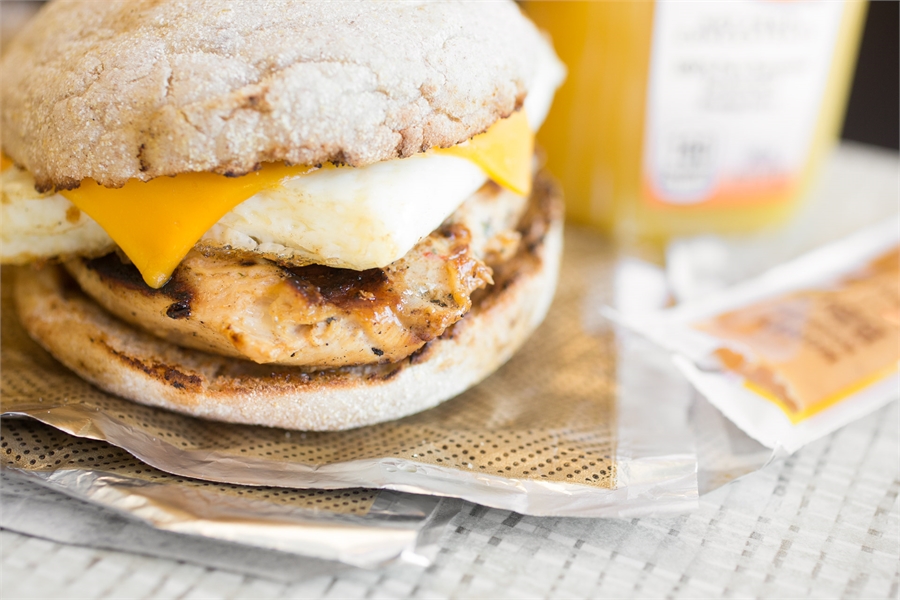 Bonus tips:
• It's easy to customize the Egg White Grill (and any menu item, for that matter) on the Chick-fil-A App. Add bacon or Colby Jack, or select regular egg over egg whites, because only you know how you create your favorite Chick-fil-A entrée!
• Looking to take your breakfast up a notch? The Egg White Grill and our Honey Roasted BBQ Sauce make a perfect pair!
2. Chick-fil-A Spicy Southwest Salad: This salad, packed with high-quality ingredients and fresh produce, includes a spicy kick.
"Our customers asked us for healthy options and bold flavors, so we were excited to add the Spicy Southwest Salad to the menu," said Jon Bridges, chief marketing officer of Chick-fil-A.
The salad entrée is prepared fresh in Chick-fil-A restaurants each day and topped with spicy Grilled Chicken, zesty roasted corn, black beans and pepitas. The salad with toppings contains 450 calories.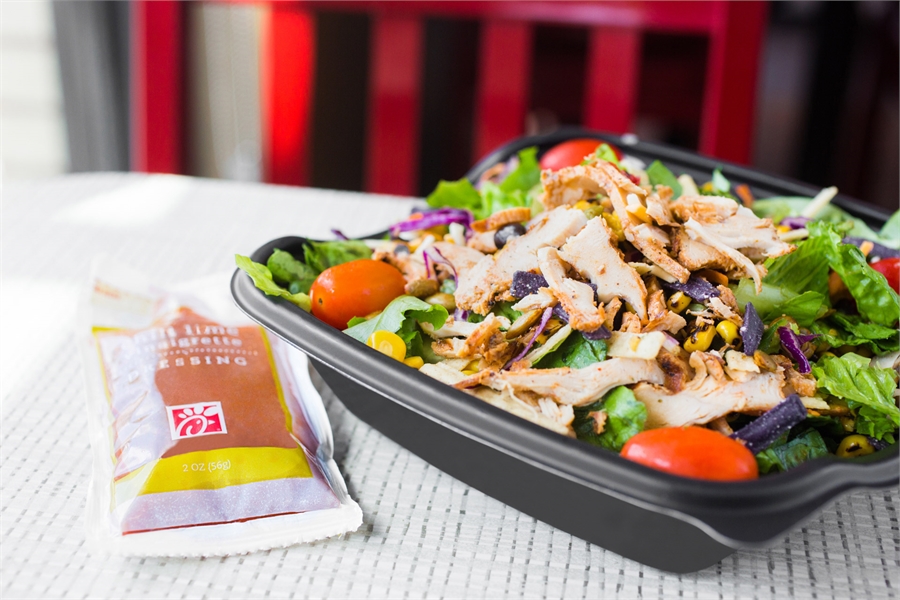 Bonus Tip:
• There are two dressings designed to pair with the Spicy Southwest Salad. Order the Zesty Apple Cider Vinaigrette for a lower-calorie option or the Creamy Salsa Dressing to indulge.
3. Kale Crunch Side: While we love Waffle Fries, we know that sometimes everyone needs to mix it up. This light side includes a blend of curly kale and green cabbage tossed with an apple cider and Dijon mustard vinaigrette and topped with salted, crunchy roasted almonds.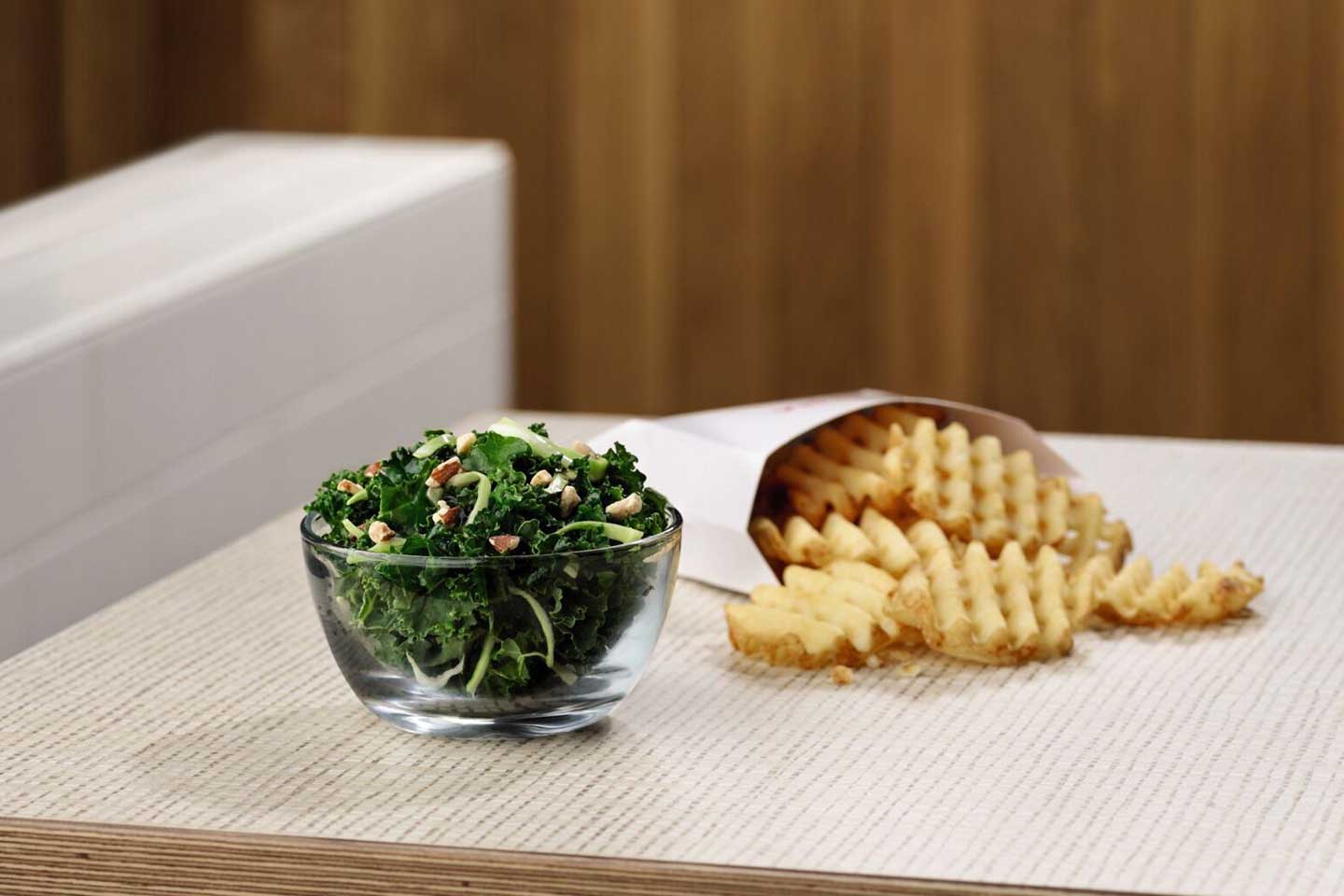 Bonus Tips:
• Order the Kale Crunch Side with the 8-count Grilled Nuggets for a filling meal at 250 calories. On its own, the Superfood Side has 120 calories and 9 grams of fat.
4. Grilled Chicken Sandwich: At 320 calories and six grams of fat, this savory sandwich is a big hit among healthy eaters. A toasted multigrain bun holds a grilled boneless breast of chicken, fresh lettuce and tomato and Honey Roasted BBQ sauce together in one flavorful package.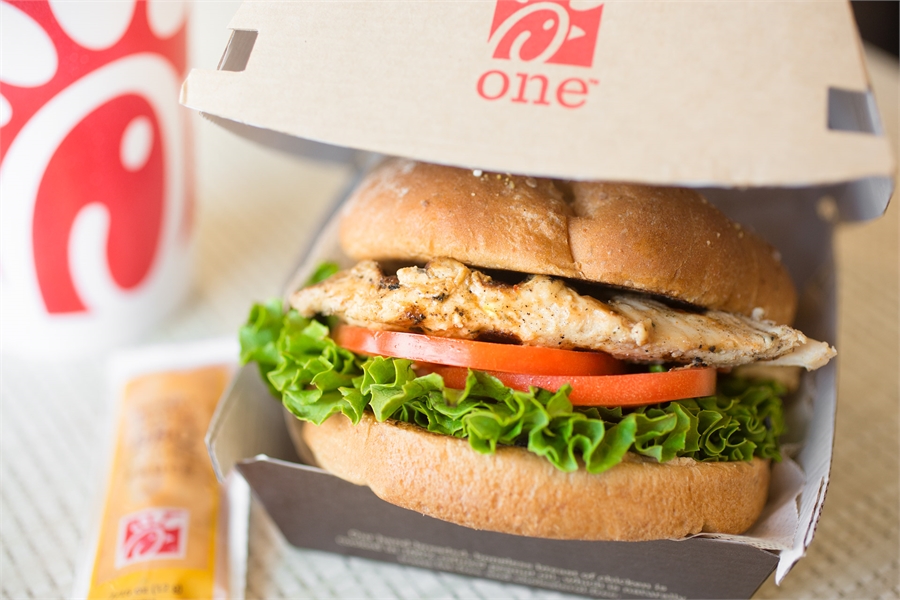 5. Greek Yogurt Parfait: Chick-fil-A's yogurt parfait features organic vanilla bean Greek yogurt with 280 calories and 13 grams of protein in each serving. It is made from all-natural ingredients with no preservatives, artificial colors or flavors, and is served with fresh strawberries and blueberries.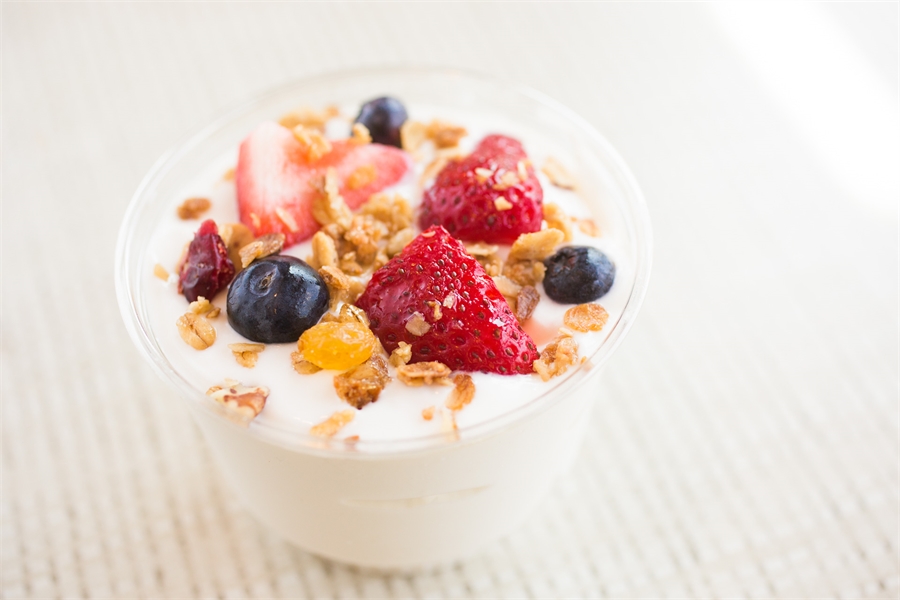 Bonus Tip:
• Ask for Chick-fil-A Harvest Nut Granola to add a little crunch, or cookie crumbs to add a taste of your favorite dessert.
6. Chick-n-Minis®: Still craving a classic chicken meal? At 350 calories, the Chick-fil-A Chick-n-Minis make a satisfying lower-calorie alternative to the Chick-fil-A® Chicken Biscuit. Served at breakfast, the bite-sized breaded Chicken Nuggets are served on soft yeast rolls lightly coated with honey butter spread and has less fat than the Chicken Biscuit.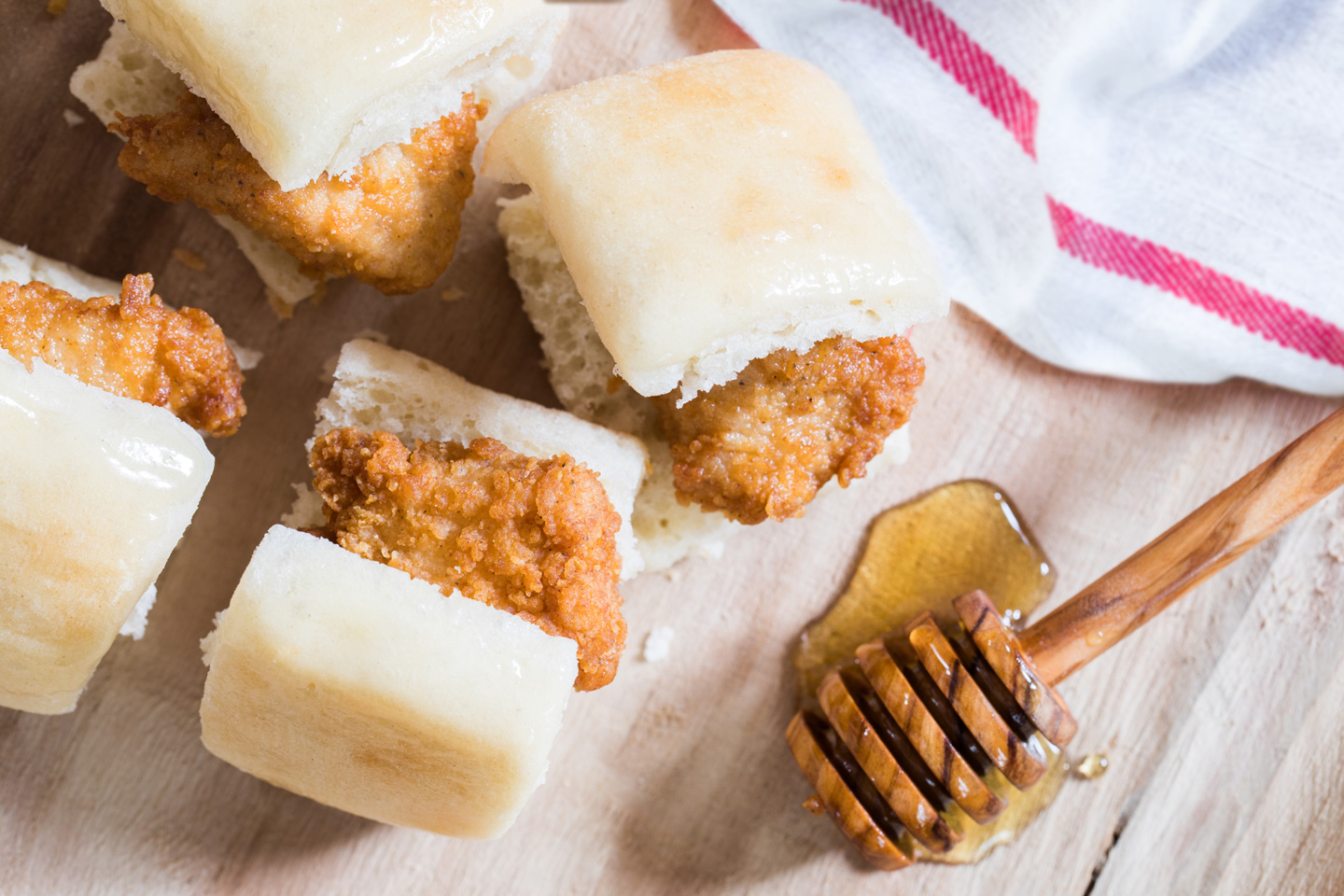 Bonus Tip:
• Add a medium THRIVE Farmers Coffee for just 5 calories. This specialty-grade coffee served at Chick-fil-A is specially brewed to pair with the Chick-fil-A breakfast menu.
More Chick-fil-A Menu Bonus tips:
• To reduce calories, skip the cheese on salads and wraps.
• Light Italian Dressing adds only 25 calories to a wrap or salad and can be substituted for any dressing or sauce.
• Sweets lovers don't have to skip dessert. Chick-fil-A Frosted Lemonade also comes in a lower-calorie version. Diet Lemonade is hand-spun with signature Icedream® to create a refreshing and original treat that's just 250 calories.
Head to your nearest Chick-fil-A to grab a nutritious meal or snack!
Start your order