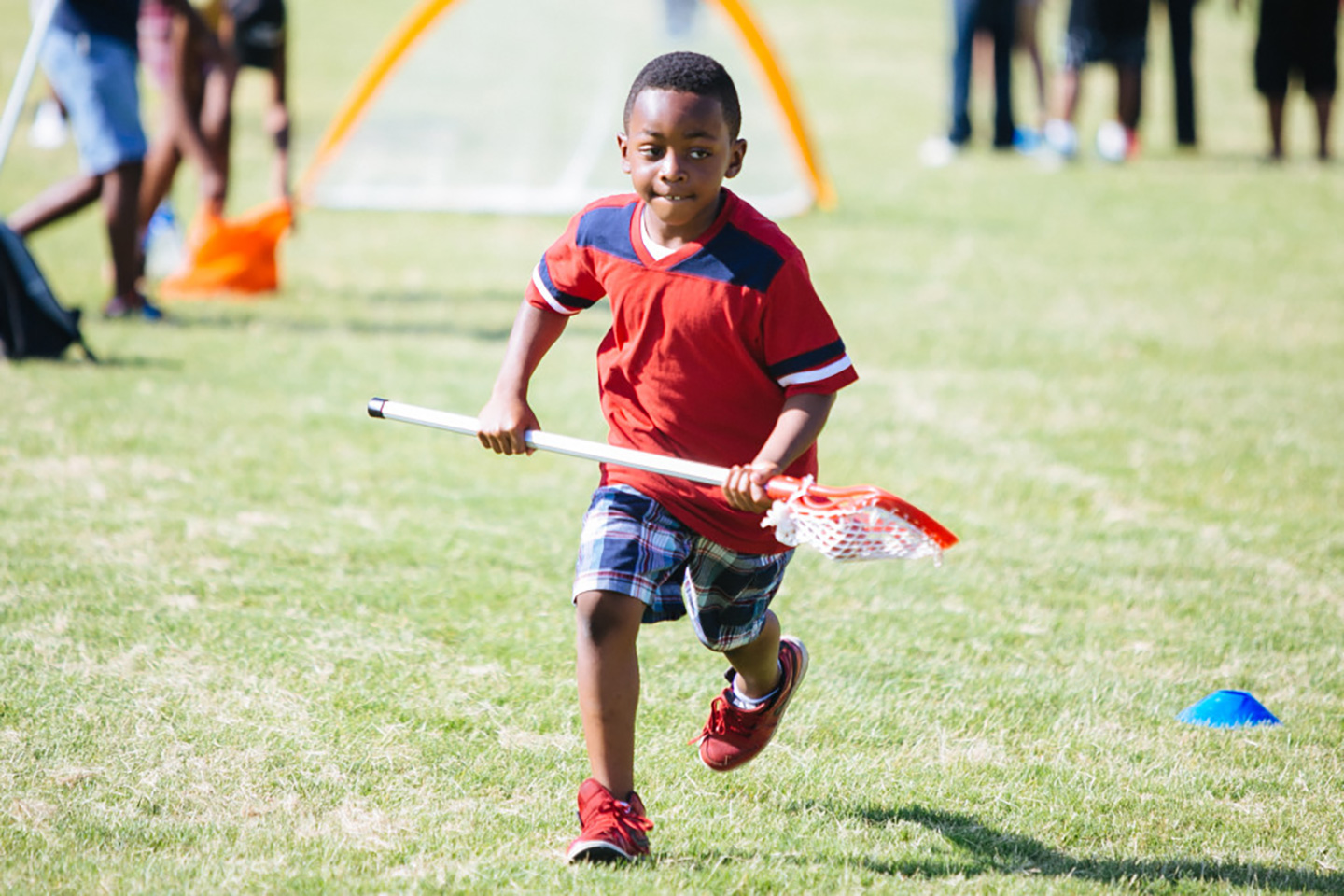 "We want young people to become all they can be."
Finding sources of motivation isn't normally a challenge for David Huey– as a member of the Georgia State football team, the senior nose guard has a bevy of coaches and a host of teammates exhorting him to do his best on and off the gridiron.
But this summer, Huey found himself in the reverse situation – it was he who needed to encourage a group of young charges who were hesitant in an unfamiliar situation.
"We were playing soccer," Huey recalls. "We divided into teams and a lot of the kids were saying that we weren't good enough to win. I told them to trust in their abilities and we won the game. It was fun to see the smile on their faces and after that they were more competitive for the rest of the time. It really opened my eyes."
Huey served as a counselor during this year's Chick-fil-A Foundation summer sports camp in Atlanta at Morehouse College, one of several camps the Foundation hosts with the goal of inspiring city kids to develop new passions for sports they've never played – like soccer, tennis, archery and yoga – while providing an opportunity to visit a college campus for the first time. Layer in fun and memorable experiences, such as playing in a sea of foam or barreling through inflatable obstacle course, and the campers might even forget they're actually learning important life lessons.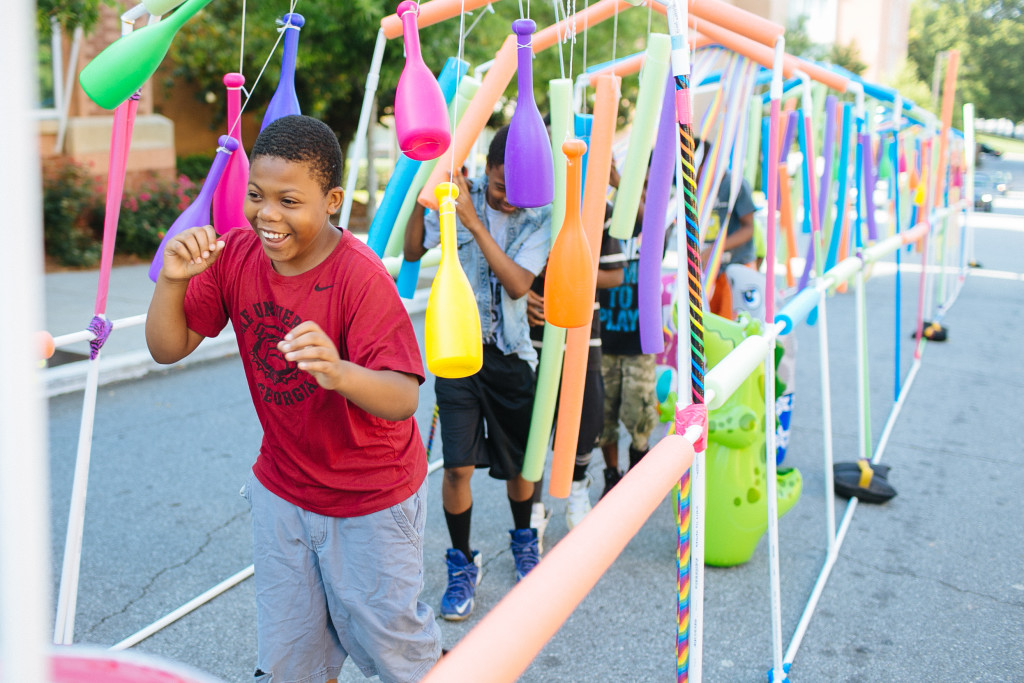 "We want young people to become all they can be," says Gloria Cox, associate director of programming at the Chick-fil-A Foundation. Cox notes that since they started the camps four years ago, nearly 3,000 underserved youth have participated in the camps in Atlanta, Chicago and Seattle, with further expansion of the program in the future.
Fourth-grader Tre'mon Palmer is one of those young people. "I learned new things like how to play lacrosse and tennis, and I tried new food," he shares. "I didn't even know lacrosse existed. It was awesome, though. I want to go back next year."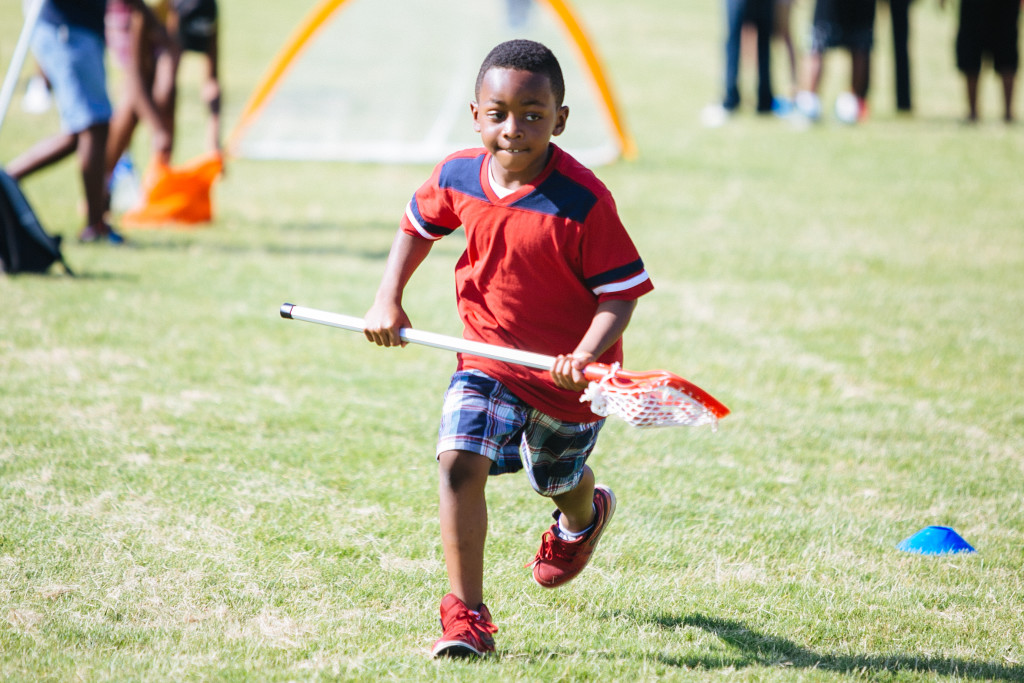 Perhaps unsurprisingly, recent studies have shown that growing up in impoverished neighborhoods can have detrimental effects on children. The American Sociological Association reported that living in neighborhoods with high levels of poverty and unemployment reduces the chances of high school graduation, with a particularly dramatic impact on the African-American community, whose graduation rates drop from 96 percent to 76 percent. In addition, exposure to crime and dangerous situations can make the simple act of playing outside a challenge.
"So many times, we see kids that don't have an opportunity to be a kid, because they are dealing with all these heavy situations," says Patrice Holt, coordinator at the Salvation Army Boys and Girls Club of Atlanta. "To experience joy and get to learn something they aren't accustomed to is something that doesn't come around very often. It's a new opportunity to meet people, especially college students who have come from a similar situation and have their best interests at heart."
Georgia State graduate student Ashley Watson, who played basketball for four years with the Panthers, found out about the camps and immediately signed up to become a "huddle leader."
"I was actually learning alongside the kids," she says. "Some of the sports we played, I've never done. So it was cool to learn beside them. I really enjoyed it. I would say to other potential counselors, if the opportunity arises, take it. It's great to teach other kids and you get to learn through the process. It was a really fulfilling experience."
Watson and Huey also served as inspiration to students who rarely get to interact with college students as role models, imprinting at a young age that reaching high is an admirable and attainable goal.
"It made me want to go to college," says fourth-grader Jouleea Rhodes. "I made a lot of new friends and met new people."
And that is the kind of endorsement that lets the counselors know their investment was worthwhile.
"I wish I had this kind of camp growing up," Huey said. "It was great to see the smiles on their faces and their eyes widen. They make your heart warm when you talk to them."