How paw-shaped biscuits became the talk of this sports town.
Inside a state that boasts no professional sports teams, there is one small, southern town—census population just shy of 14,000—where the college home team has won the hearts of the entire community. Beaming with pride and cloaked in orange for at least the next 72 hours, the upcountry of Clemson, SC is on the national map as the Clemson Tigers prepare to square off against the Alabama Crimson Tide for the 2016 College Football Playoff National Championship.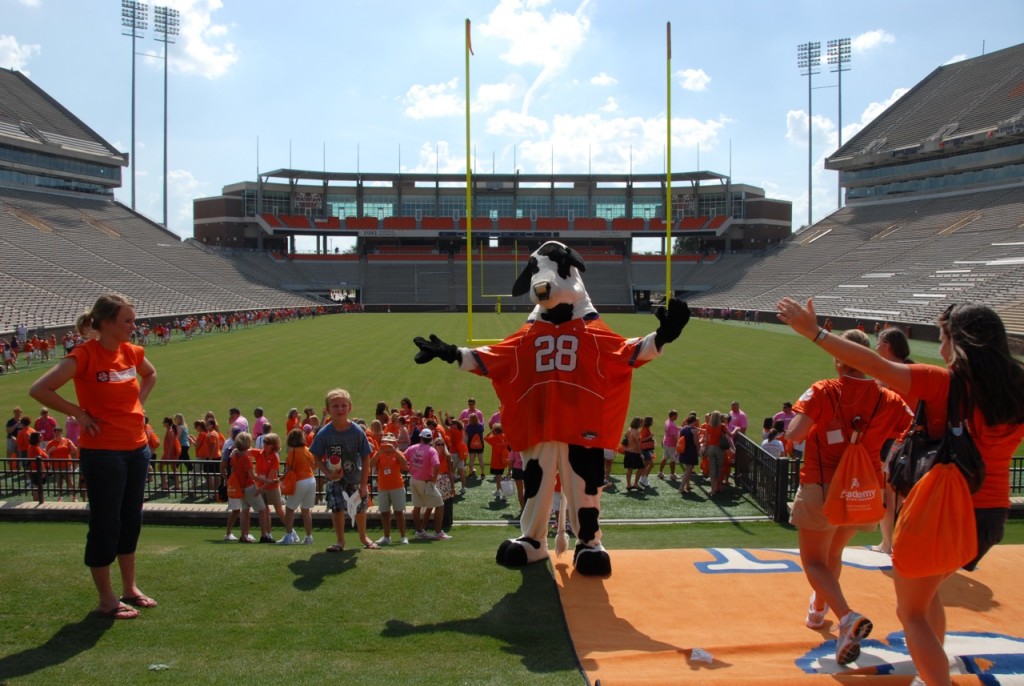 For local alum and Clemson resident, Herb Tyler who's lived the 34-year long dry spell, the scene this weekend is spectacular, "People are coming out of the woodwork."
As the owner of two Chick-fil-A restaurants in both Clemson and neighboring Seneca, the rally cry he speaks of is what he considers to be so great about living in a small town, "There's a sense of pride, a sense of excitement."
Beaming, he says proudly of his alma mater and football program, "And a lot of that has to do—not just with what they're doing, but how they're doing it."
Tyler has even been spotted feeding one of the biggest local celebrities.
@ShaunWatson4 had his breakfast of champions this morning. @Clemson leaves at 12:30 p.m. for #NationalChampionship pic.twitter.com/AegcCRRvVm
— FOX Carolina News (@foxcarolinanews) January 8, 2016
Like many small business owners, he's been joining in the fun all season long. Each Friday this fall his employees have hand-rolled and served breakfast chicken biscuits in the shape of a paw—a doughy nod to all the Tiger fans in town.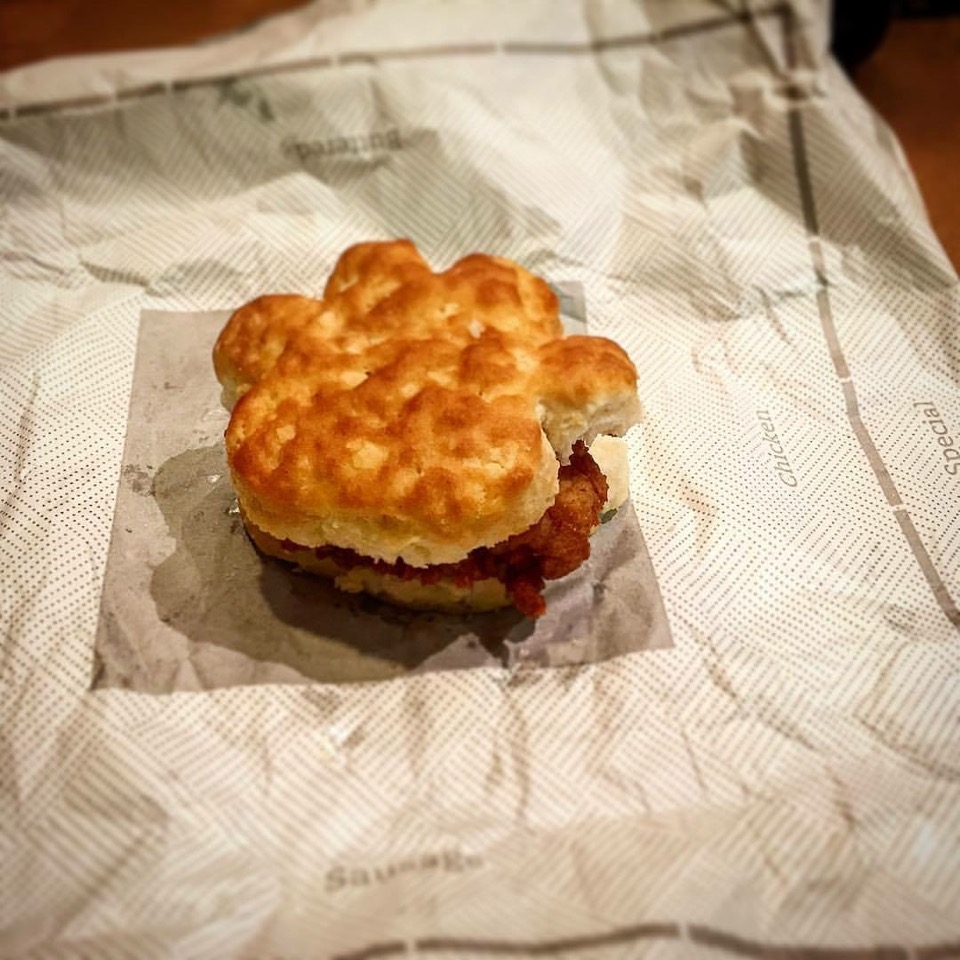 What Tyler couldn't predict was how his paw biscuits would become "a thing" that has local media and now TV Stations in bordering states bringing up the Elephant in the room.
"People all over the country have been calling me wanting these."
In disbelief he says, "People all over the country have been calling me wanting these." While Tyler's paw biscuits are not available on a national scale, his neighbors hungry for a championship can take a bite out of his now famous paw biscuits one more time at his restaurants on Monday, January 11th between 6:00am and 10:30am. Already, he has a Monday-morning order for 150 people. He's asking folks to call in their catering orders today or Saturday so that no one feels slighted the day their team tries for the big one.