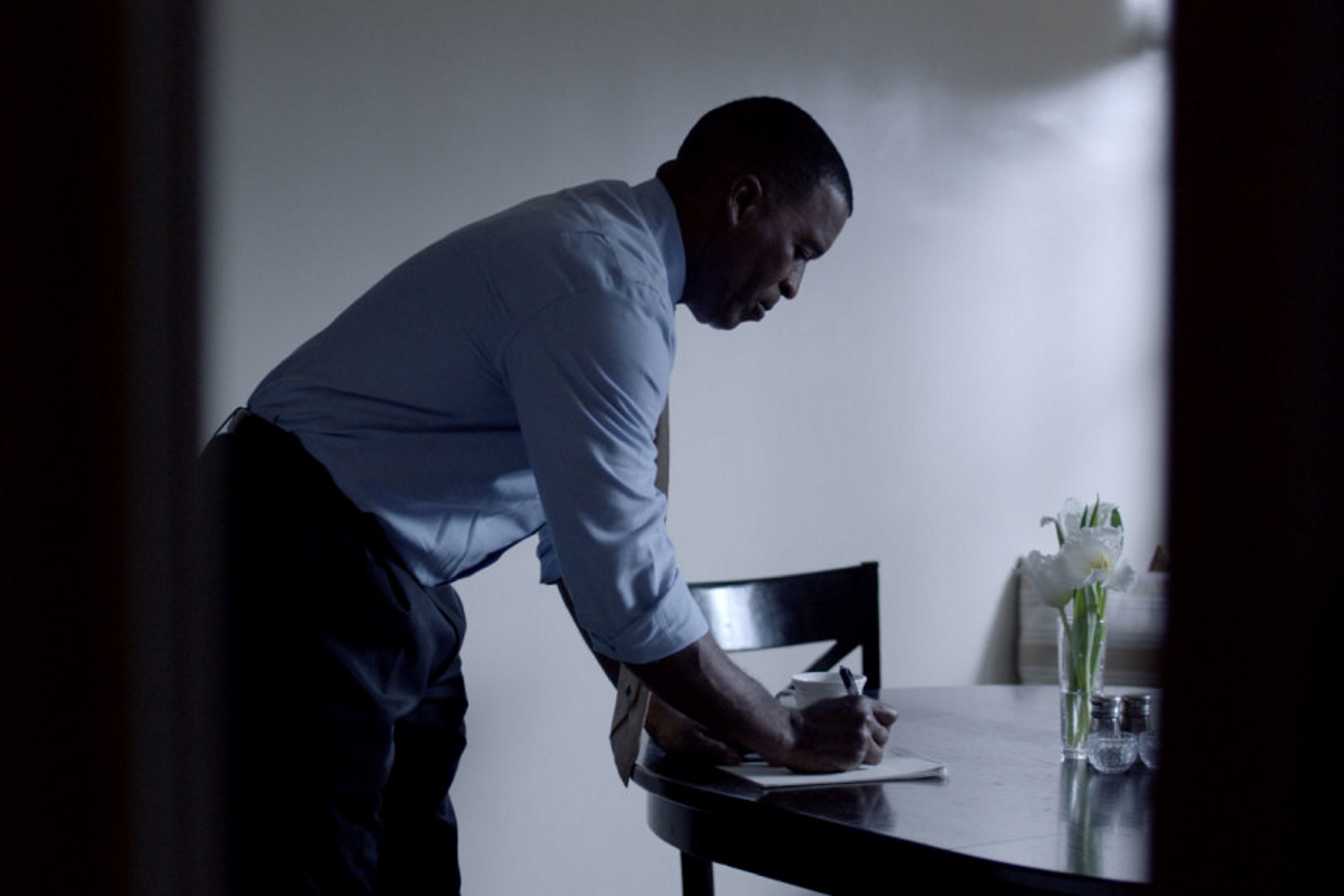 Owning a Chick-fil-A restaurant in your hometown isn't just about running a business—it's personal. And Britt Sims and Keith Singletary wouldn't have it any other way. Locally-owned, locally-served. These four words are more than a slogan featured in two of Chick-fil-A's new advertisements. They represent a way of life for Chick-fil-A's nearly 2,000 independently-owned and operated restaurants around the country.
For the men and women at the helm of these businesses, it's a privilege and a passion to serve the towns they call home—and this especially rings true for Chick-fil-A Operators Keith Singletary and Britt Sims, who have starring roles in the ads.
As restaurant owners in the communities where they were born and raised, Britt and Keith believe strongly in hometown hospitality and the responsibility of giving back. For them, there's no place quite like home.
Hometown Hero
Keith Singletary didn't set out to become a role model. Nor did he expect to find himself a long-time owner and operator of Chick-fil-A restaurants. But when the native of Prince George's County, Maryland, was in need of a job to pay his way through college in 1979, he found an opportunity at a local Chick-fil-A. That's when everything changed.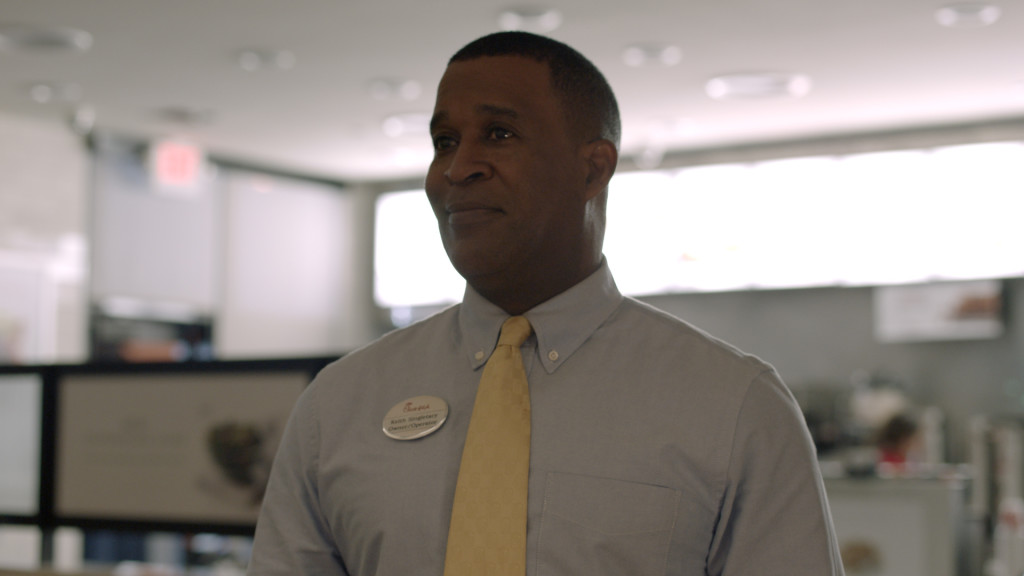 Chick-fil-A Operator Keith Singletary
"I fell in love with the food, the environment, the people and the company," he says. "It left a mark on me."
Not ready to pursue a career in the restaurant industry, Keith went the corporate route after graduation, working for big brands like Marriott and the American Red Cross. He even dabbled in government roles. Eventually, remembering how much he loved his time at Chick-fil-A, he applied to become an Operator.
He was denied. Disappointed but not defeated, Keith kept coming back to Chick-fil-A…literally.
"Everywhere I traveled for my jobs, I looked for a Chick-fil-A," he says. "I would grab a sandwich and sit with the Operator. I couldn't put away that dream to open one of my own someday."
On May 1, 2000, Keith became an Operator of his first Chick-fil-A restaurant. Sixteen years later, he continues to operate two restaurants in Capitol Heights and Largo, Maryland—both located within the boundaries of his home county.
And, with strong roots in the community where he grew up and raised his own family, there's no place he'd rather be.
Keith spends a lot of his time in local schools, speaking to students about entrepreneurship and what it takes to run your own business. An advocate for financial literacy, his restaurants sponsor Junior Achievement Finance, a program every middle school student in the county goes through. And, especially close to his heart, Keith sits on the board at Mentoring to Manhood, a local non-profit that works with young men aged 12 to 19 to help them succeed in school and beyond.
"In our community, kids can have a hard time believing they can achieve something unless they see someone who looks like them and is from their community who is successful," he explains. "I want them to see that if I can achieve it, they can too. I tell the young men I mentor and the team members at my restaurants four lessons I've learned, sometimes the hard way: listen to your teachers and your parents; don't be afraid to ask questions; find your passion; and, most importantly, make an impact."
For his part, in the lives of the people he employs, students and customers he meets, Keith's doing just that.
Sweet Home Carolina
Britt Sims, a born-and-bred South Carolinian, grew up on Chick-fil-A chicken biscuits. But she never imagined she'd one day run a Chick-fil-A restaurant of her own.
In 2005, freshly armed with a graduate degree from The Citadel, she sought a job in Charleston that would allow her to utilize her marketing and business background. As fate would have it, a nearby Chick-fil-A needed a Marketing Director.
It was a perfect match.
"Until that point, I had never considered a career with Chick-fil-A," she remembers. "But I loved everything about it right away, especially my role, which focused on creating great experiences for guests. That's when I realized I wanted to work toward operating my own restaurant."
She spent two years in her marketing role and then worked her way up to corporate jobs. Today, 11 years after first joining the company, Britt owns and operates two Chick-fil-A restaurants in South Carolina: one in Columbia, and one in her hometown of Lexington, where she and her husband now raise their three kids.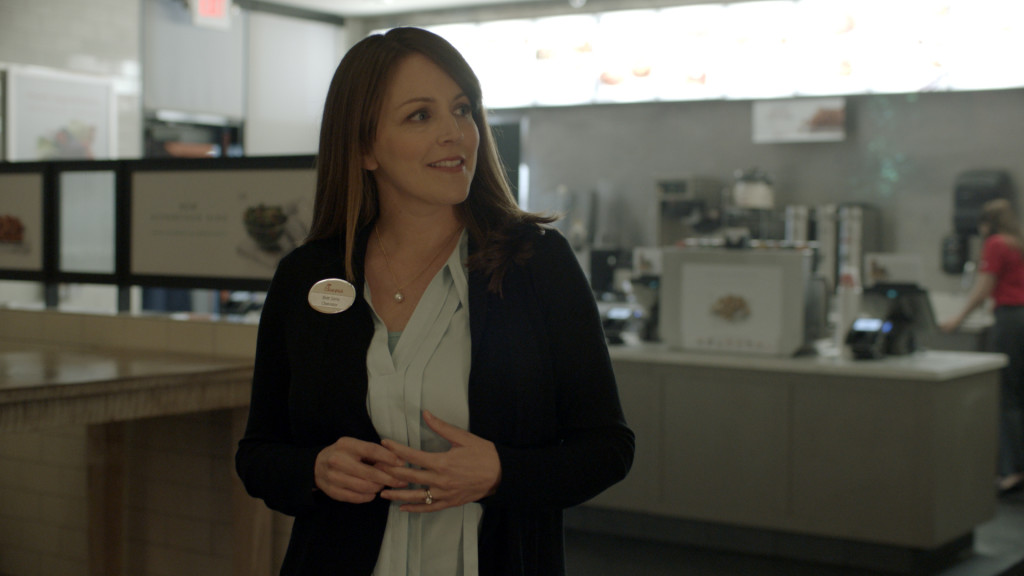 Chick-fil-A Operator Britt Sims
"It's so easy when you love what you do," she says. "For me, I love hospitality and serving others. When I wake up every morning, I am fired up knowing I have the opportunity to make a positive impact on someone's life in the community I call home."
And, making an impact she is—especially when it comes to youth education and literacy. In one recent project, her restaurants collected and donated hundreds of school supplies for children in the area. She's partnered with the South Carolina Air National Guard to send more than 600 books to school children in Guam. And, every month, a group of her youngest team members organize a local volunteer event as part of the restaurants' Young Ambassadors Club.
"It's so easy when you love what you do."
In a program she's especially proud of, Britt sponsors an apprentice competition for 8th graders at a local middle school every semester. After learning about the soft and hard skills required to successfully apply for—and get—a job, she and her Human Resources team put the students through the same interview process they follow. The reward? One lucky winner is selected to work at one of her Chick-fil-A restaurants when he or she turns 15.
"I tell my teams in the restaurant and students in the community the same thing: anything worth having doesn't come easy," Britt says. "You're going to make mistakes, but you learn from them and move forward. The key is to believe in yourself. If you have a dream, believe you can achieve it. And then put in the work."
Britt is living proof.