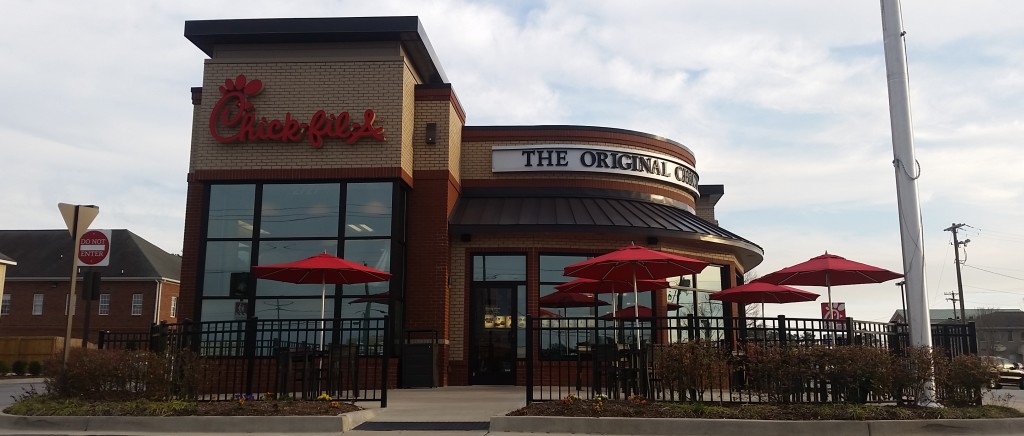 A simple act of ordering food took an extraordinary turn
For most people, it's a simple question; "may I take your order?" These aren't words that would generally elicit an intense emotional response. But for Cynthia Walker, those five words brought her joy many of us cannot begin to understand.
It's not the words themselves, though – it's that in her 20 years, few people have used Cynthia's language to ask the question.
"Typically when we go up to order somewhere, Cynthia tries to do it herself, but I usually translate everything for her," says Cynthia's mother, Terri.
That's because Cynthia has lived with a birth defect called CHARGE Syndrome since birth. CHARGE is so rare, it only affects about 10,000 people worldwide. Among other difficulties, the disorder has made Cynthia deaf. Neither hearing aids nor other modern devices can restore any portion of her hearing, leaving Cynthia to use sign language for any and all communication.
Cynthia's mother helps translate for her when they're in public, but interactions with others aren't without their complications.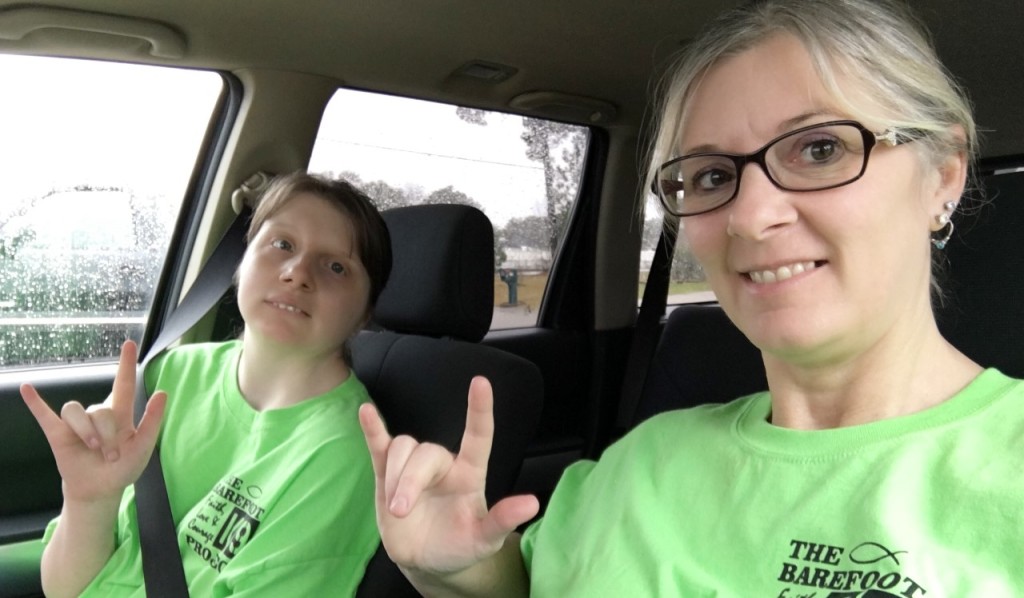 Cynthia Walker (left) and her mother, Terri
"When I try to work with her to communicate with people, they typically just have these blank stares on their faces," says Terri. "They don't even try to smile, most of the time. It's never friendly."
So when Terri learned of an employee who speaks sign language at her local Chick-fil-A restaurant, she decided to surprise Cynthia with a chance to experience a basic, human exchange that most of us take for granted: ordering a meal without struggle or assistance.
"When we got to the restaurant and walked up to the counter, Cynthia looked at me to start ordering," says Terri. "I told her, 'Go ahead – you can order!'"
So Cynthia walked up to the counter to ask for her favorite meal, not knowing what would come next. To her surprise, the employee not only understood, but smiled and responded in fluent American Sign Language.
"Cynthia immediately looked straight up at me with the biggest smile on her face."
"Cynthia immediately looked straight up at me with the biggest smile on her face," said Terri. "That was the best smile."
The employee —Taylor Ainez— is not hearing impaired. She picked up sign language from her aunt and uncle who are both deaf and taught her how to sign at a young age.
"My manager didn't even know I signed when I was hired, so my coworkers were all shocked when they found out," says Taylor, who had only signed at the restaurant a couple times before she met Cynthia.
"It was so incredible – she had this huge smile on her face," says Taylor. "It's amazing to know I could make such a big impact on someone's life."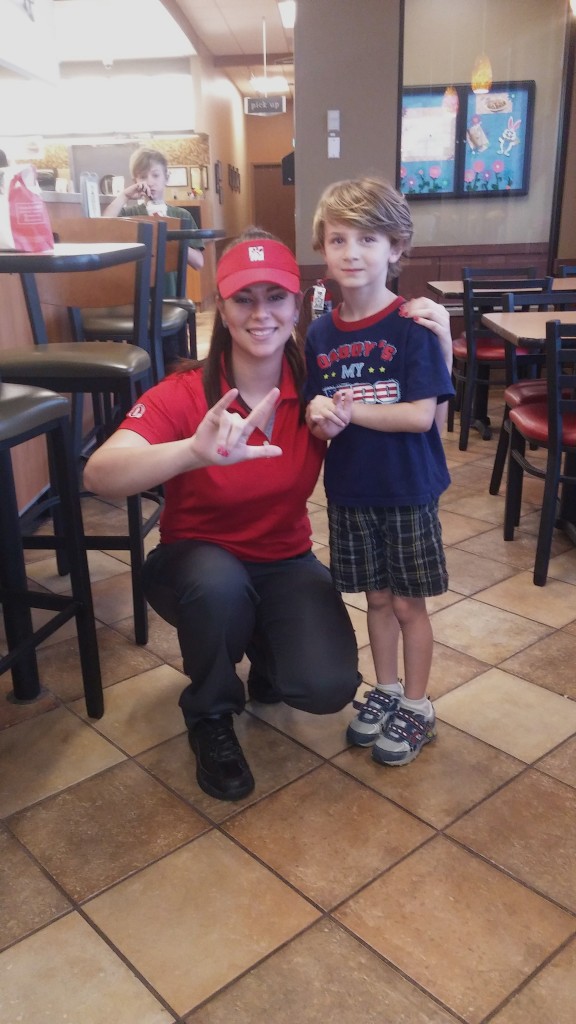 Taylor poses with a child who is deaf and traveled to the restaurant to sign with her.
Moved by the moment between Cynthia and Taylor, Cynthia's stepdad captured their exchange on video, which has now taken the internet by storm. Since posting, the video has drawn so much attention that deaf individuals from around the state have made plans to travel to Fayetteville, N.C. in hopes of a similar experience at the restaurant.
"So many people are commenting and saying they're going to drive hours to see me," says Taylor. "That just makes me feel great."
Terri hopes the viral video will bring more awareness, not only Cynthia's syndrome, but also the deaf culture in general.
"We're so used to our normal lives. We take them for granted," says Terri. "I just wish people knew how difficult it could be – how frustrating it would be if every time you tried to communicate, people looked at you like there was something wrong with you. Just because you can't talk doesn't mean there's something wrong with you. I really hope we can use this momentum to help people have more compassion, like Taylor."
Terri, who has been full-time mother and caregiver to Cynthia, is also working multiple jobs to help raise money for a guide dog and has even set up a GoFundMe page to help support the effort. Her life has very much been centered on helping make her daughter's as normal as possible.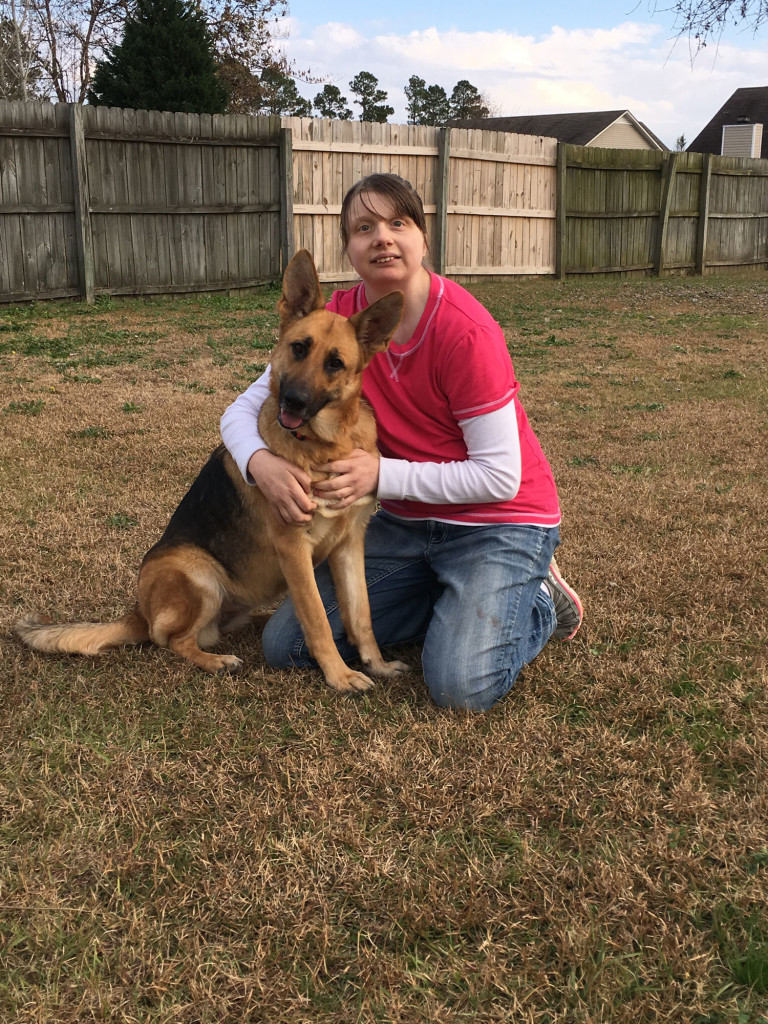 Cynthia poses with her potential guide dog.
Cynthia may never hear the ocean, and she may never have a favorite song. But for a brief moment inside a Fayetteville restaurant, she can enjoy a sense of normalcy she rarely encounters. For her mother, that may just be enough. To sum up the experience, she says simply:
"It was pure heaven."