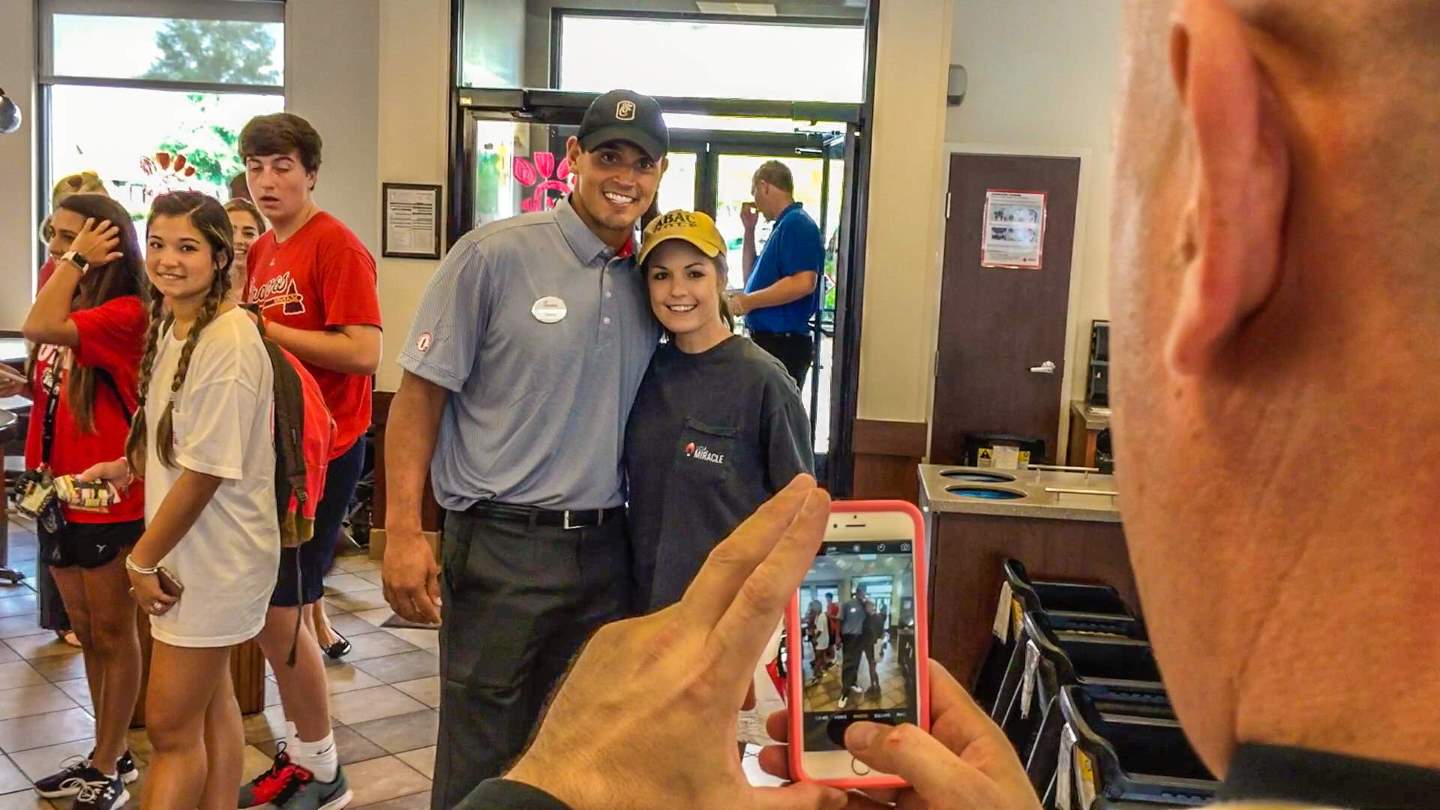 Video: Undercover Dawg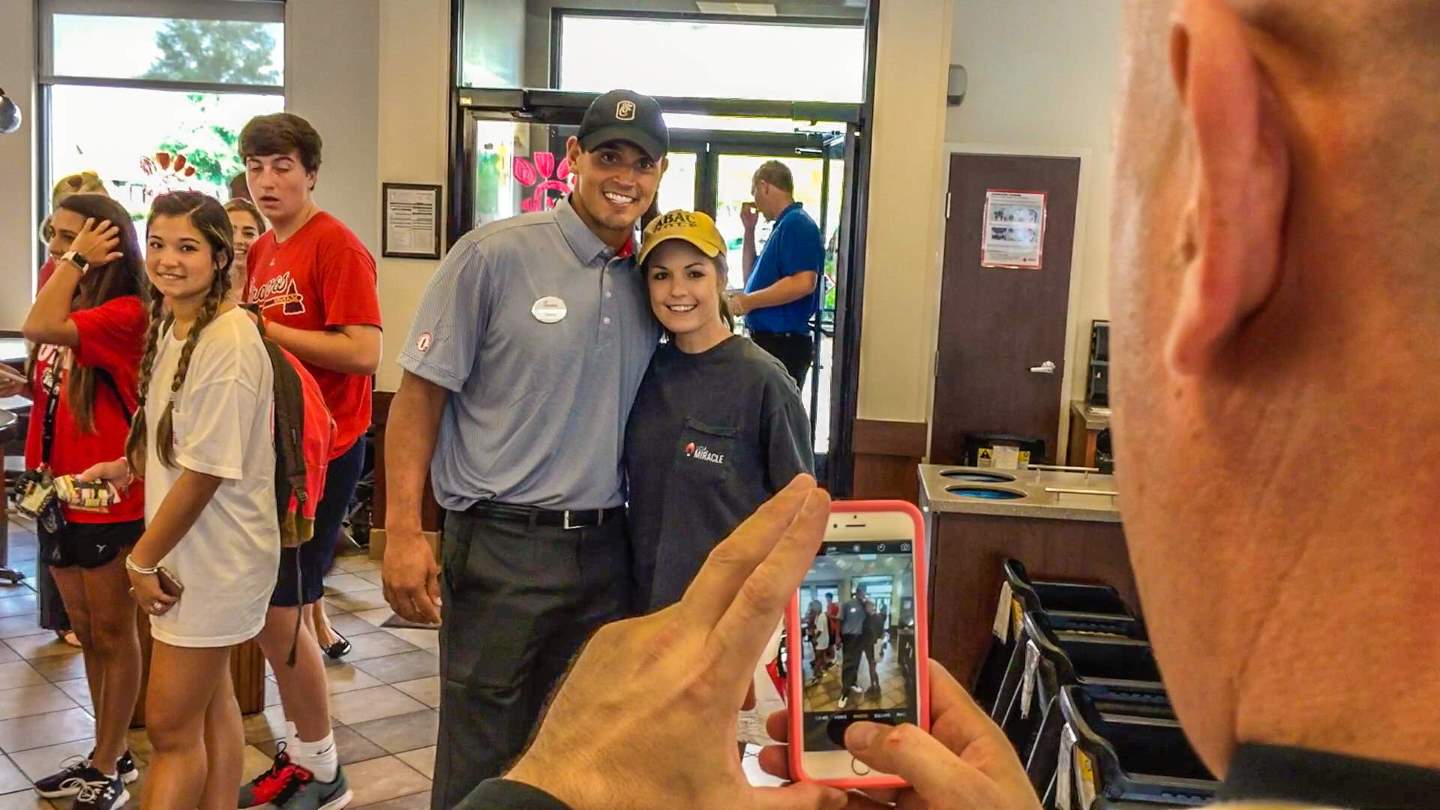 Former Georgia Bulldog and ESPN College Football Analyst David Pollack goes undercover at an Athens Chick-fil-A restaurant
What do you get when you combine former college defensive end David Pollack and some Chick-fil-A Chicken Sandwiches? A lot of laughs, and up-tempo kitchen and some smitten fans, that's what.
In anticipation of the upcoming monster Saturday of college football and the matchup between The University of Georgia and The University of North Carolina at the annual Chick-fil-A Kickoff Game in Atlanta, we invited former Georgia Bulldog and ESPN College Football Analyst David Pollack back to his college town of Athens, Ga. to sack… chicken. Pollack accepted the challenge, going undercover as a restaurant team member for a day, surprising co-eds and football fans alike at the Beechwood Shopping Center Chick-fil-A.
So did the three-time All-American and 2004 SEC Player of the Year make the cut? Watch as the College Gameday broadcaster puts his chicken-breading and lemon-squeezing skills to the test.
The Chick-fil-A Kickoff Game may be sold out, but you can still celebrate college football's opening weekend at home. Watch the Bulldogs and the Tarheels face off on Saturday, Sept. 3 at 5:30 p.m. on ESPN.
\