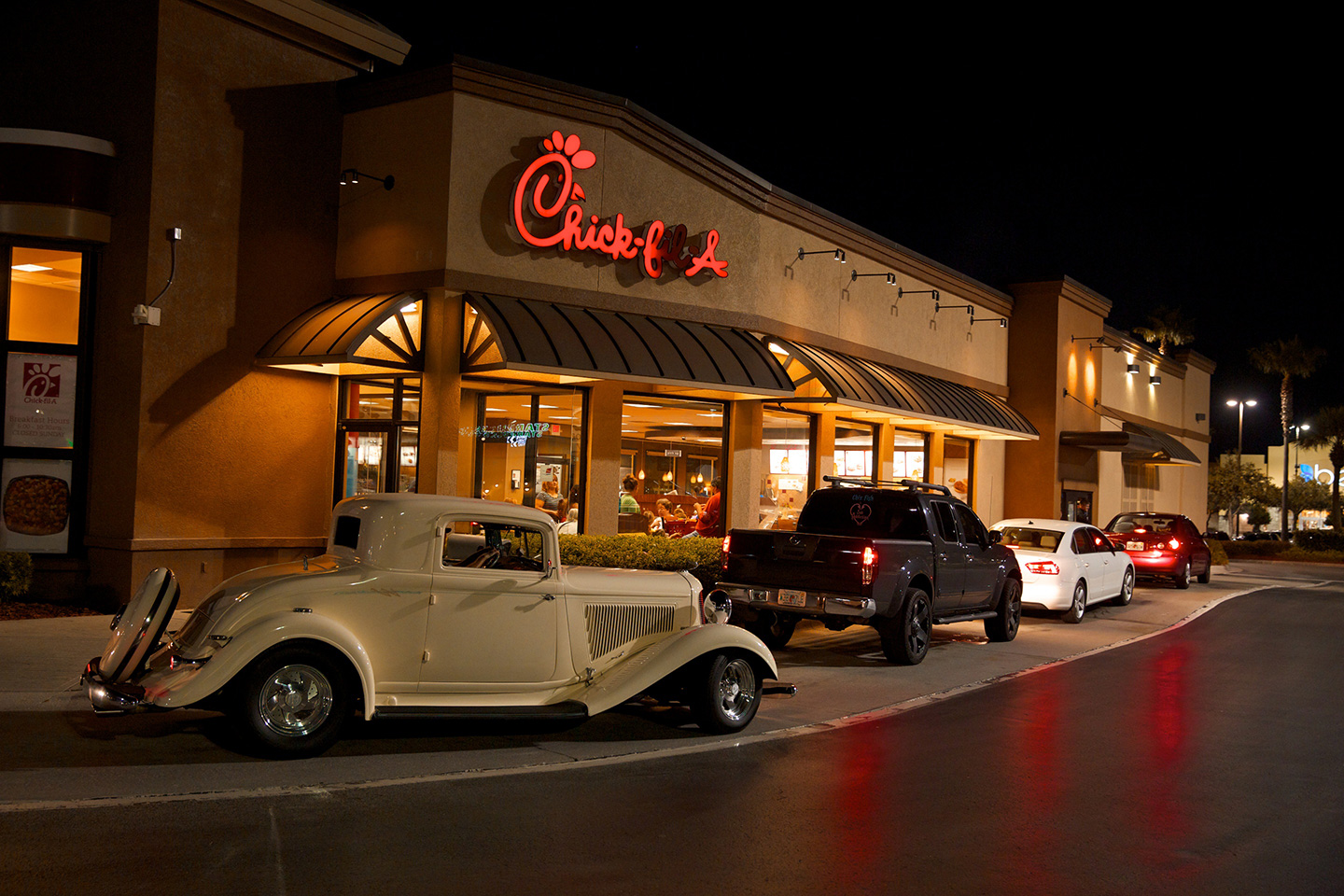 Behind-the-scenes of how we keep you moving, not waiting, at the drive-thru
It's a familiar scene. You're running your daily errands, and hunger strikes. You don't have time to spare, so you hit up the Chick-fil-A drive-thru. When you arrive, the line is wrapped around the restaurant. But you still get in the line, because you know you'll get your food in no time.
It's such a familiar phenomenon that this meme recently made its rounds on the internet, describing the experience in a way only the internet can:
How do Chick-fil-a drive thrus be like this and still get you ur food hot in 3 minutes? pic.twitter.com/EyqgLYvMUh

— FREDDY (@FreddyAmazin) April 7, 2017
So how do Chick-fil-A drive-thrus move so quickly? According to Jared Solid, who leads Chick-fil-A's drive-thru innovation, "The drive-thru experience is all a game of seconds. It's about putting the right people in the right places to shave off unnecessary time."
Though the drive-thru may seem like one continuous experience to customers, Solid and his team think about it in multiple stages, looking for innovation every step of the way.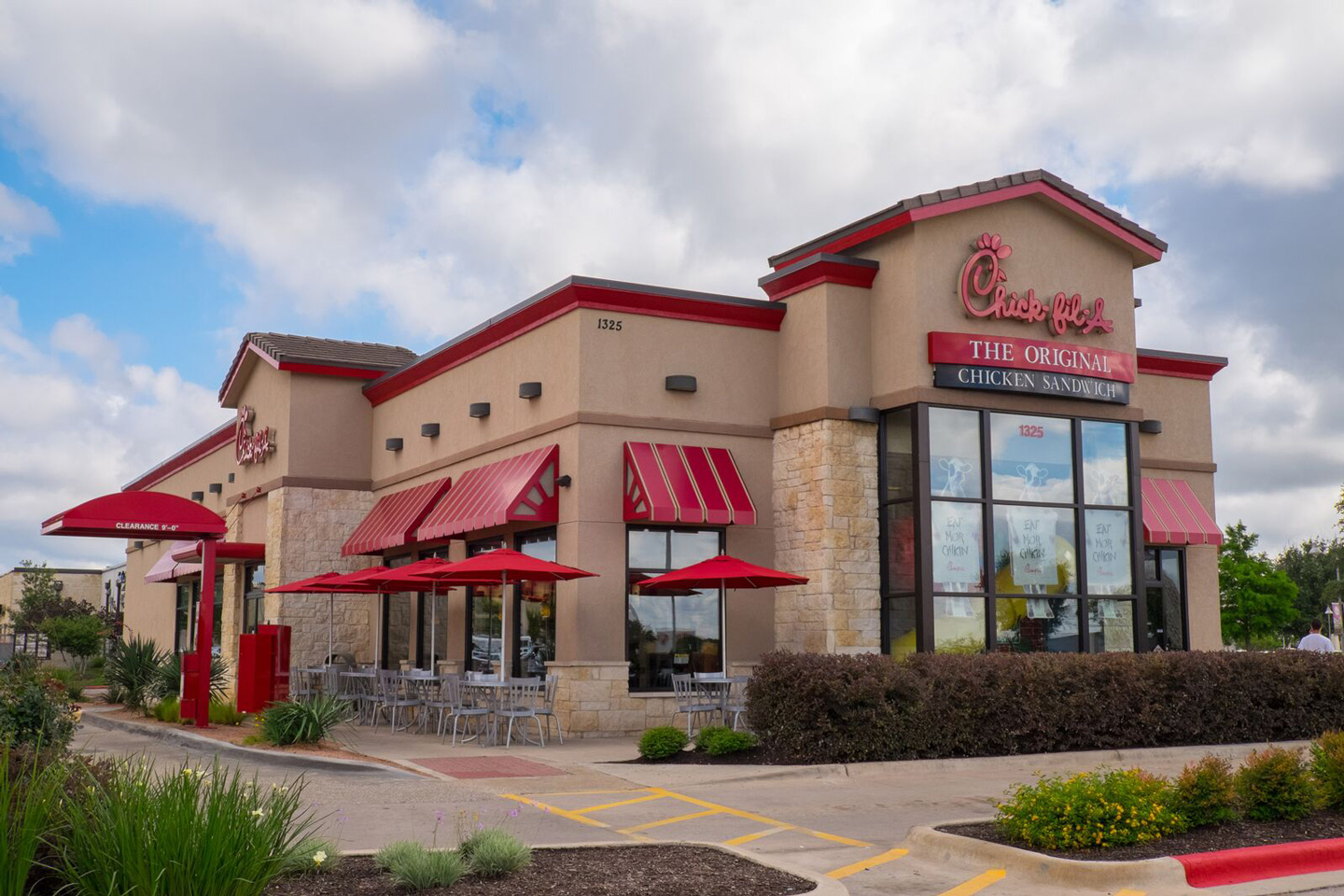 One of the ways they do this is by building full-scale mockups at the Chick-fil-A Headquarters in Atlanta and driving real cars through them (indoors). Seriously. This way, they can ensure the design and process is just right, even before testing ideas in live restaurants.
How It Works
With most Chick-fil-A restaurants serving well over 100 cars in the drive-thru during peak hours, Solid and his team know that placing orders is an integral part of the drive-thru experience. That's why customers often see Chick-fil-A employees walking the drive-thru line armed with tablets.
The technology allows team members to go up to a customers' window, take their order and relay it to the kitchen, all while maintaining one-on-one service. As the order-taker walks the line, another team member comes to the customers' car to take payment, allowing cars to move through twice as fast as they do at a traditional speaker box drive-thru. Chick-fil-A calls the system "face-to-face ordering".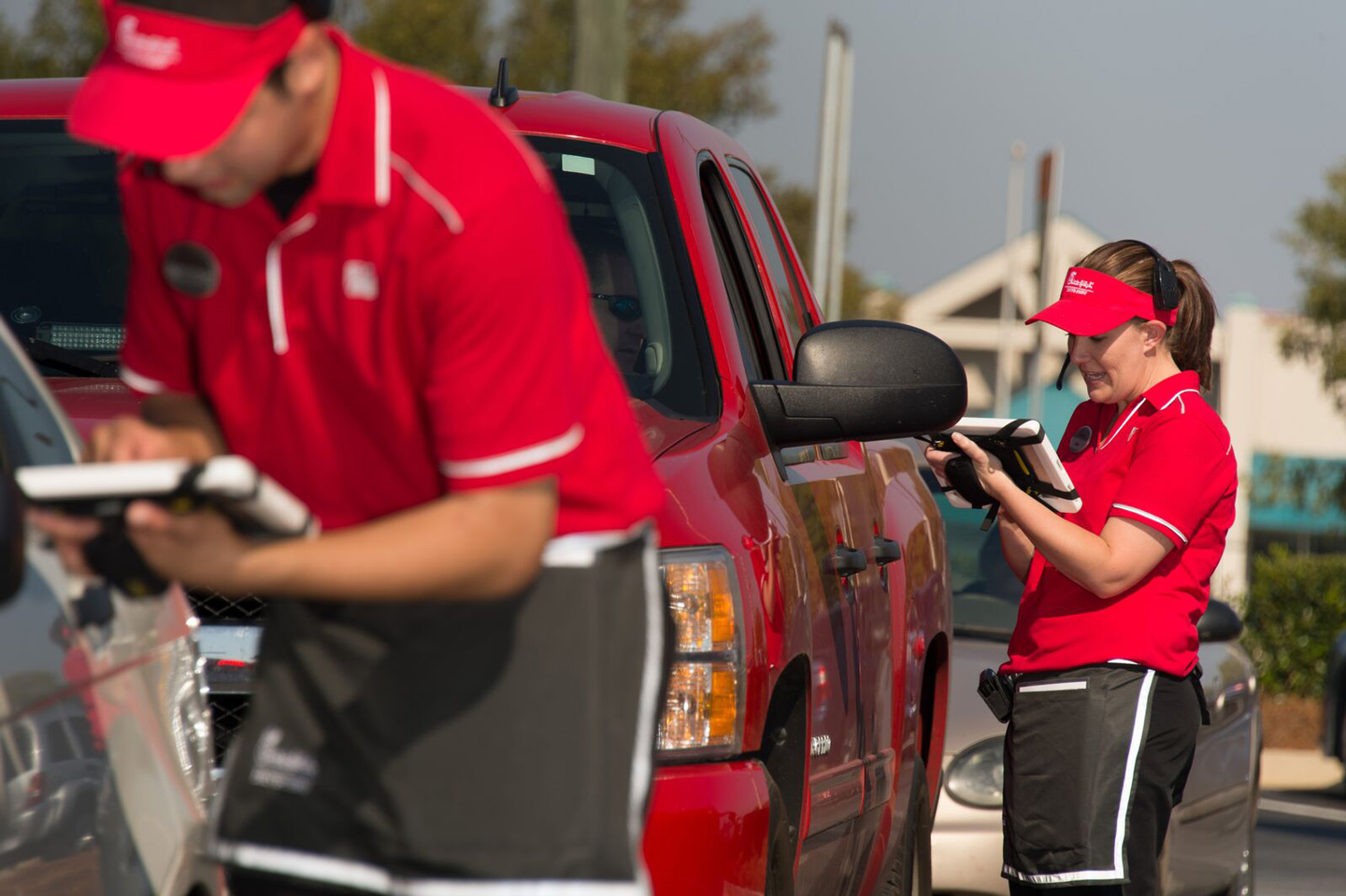 "It's a great way for us to get really high volumes of cars through the drive-thru extremely efficiently," says Solid. "It's also a way for us to give customers personalized service in a place they may not expect it."
Face-to-Face Face Ordering, like many drive-thru innovations, was first developed by Chick-fil-A franchised Operators and then refined by Solid and his team.

"Long before we had the technology to support it, team members would write down customers' orders in the drive-thru and call it in on cell phones," says Solid. "The best ideas always come from our restaurant Operators and team members."
But drive-thru innovation doesn't end with the technology team members use – it even extends to the uniforms they wear. To ensure team members working in the drive-thru line are comfortable in any weather, Chick-fil-A has partnered with clothing brands that design military-spec cooling vests and moisture-wicking uniforms for the summer, thermal options for the winter and more. Solid and his team are also working on additional ways to keep team members protected from the elements throughout the year.
Getting it Right
Speed isn't everything. Solid and his team know customers want accuracy as well. To ensure customers get what they ordered, team members also take detailed descriptions of cars while they're placing orders.
"This way the kitchen knows what food orders to make first, and the cashier knows who to get payment from," says Solid.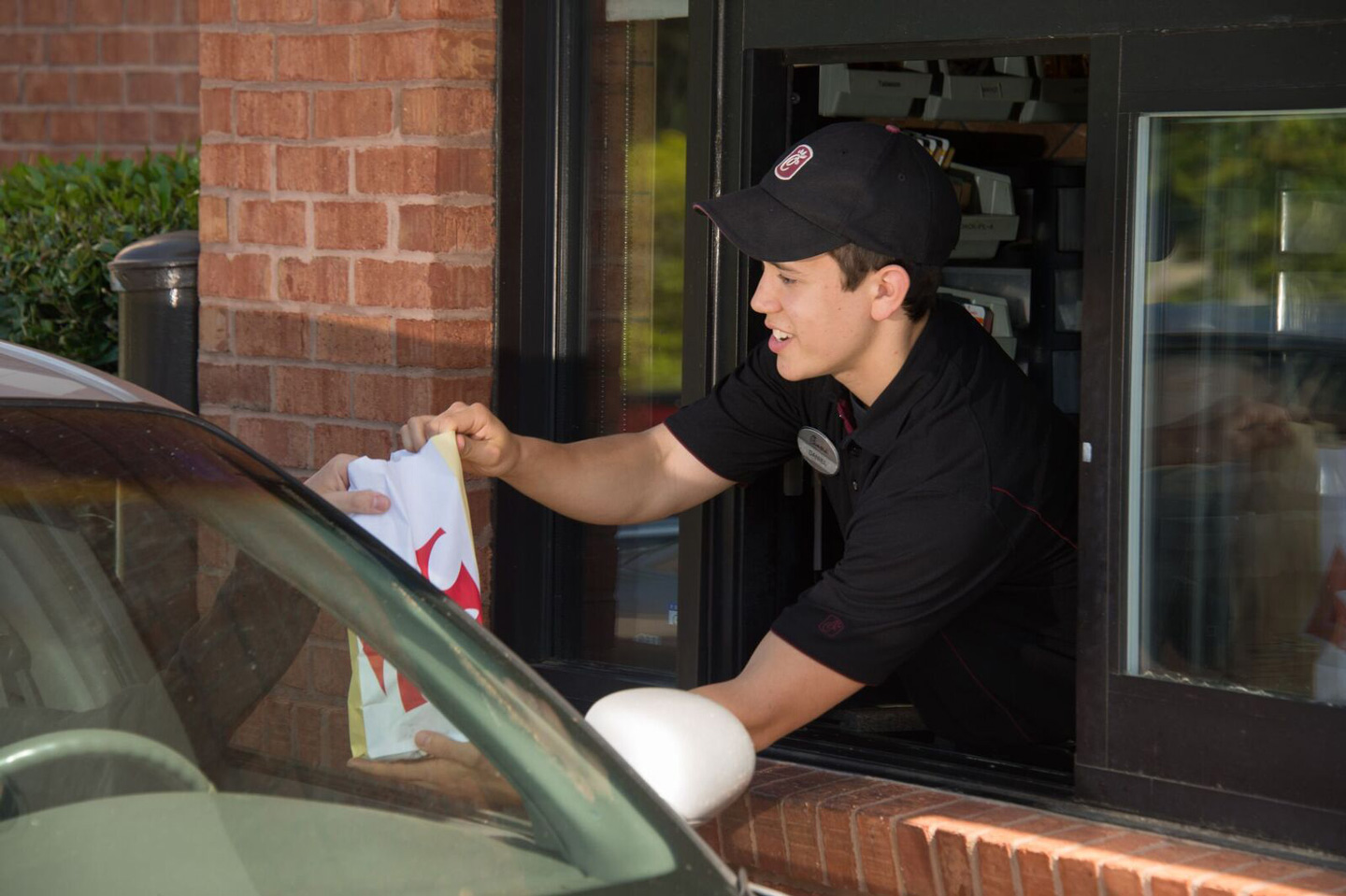 When restaurants have two drive-thru lanes, the descriptions of cars help team members know exactly who should receive what food order at the window, regardless of the order in which cars merge.
Thinking Ahead
Even with the majority of Chick-fil-A's customers already choosing the drive-thru, Solid believes this number will grow in coming years. So, what does the drive-thru of the future look like?
"I think the digital space will continue to play an important role in our drive-thru," says Solid. "We will continue exploring innovative ways to intersect the digital and the physical world."
You can even download the Chick-fil-A One App and take your drive-thru experience to a whole new level. Guests all across the country now have the ability to order their meals through the app and pick them up in the drive-thru instead of going into the restaurant.
"We know our drive-thru can look daunting, but we work to maintain our guests' trust," says Solid. "Our job is to make their experience perfect as many times as possible."