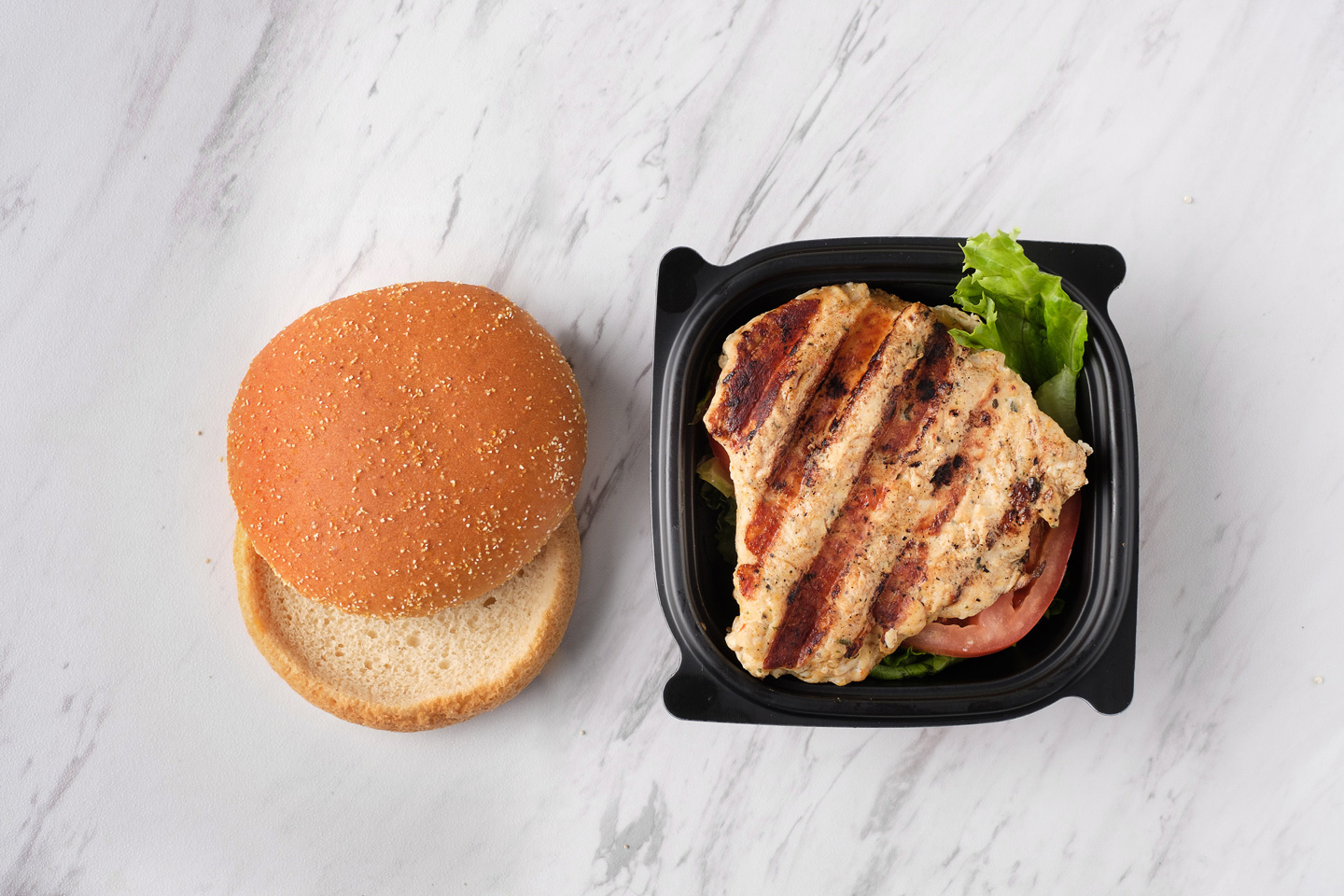 Chick-fil-A: Where gluten-free means flavor-full!
If you're avoiding gluten, Chick-fil-A has your back: The new Gluten-Free Bun will have you ditching the fork for a sandwich. Made with ancient grains instead of rice flour and sweetened with molasses and raisins, "what it lacks in gluten, the new bun makes up for in flavor," says Christy Cook, Chick-fil-A chef and Dietician.
"I don't have a gluten sensitivity, but I swap out the regular bun for a Gluten-Free one every once in a while," she says.
While the new bun is the only certified "gluten-free" option on the menu (Chick-fil-A kitchens are not considered to be gluten-free for anyone with Celiac or a greater sensitivity), there are a lot of options that do not include wheat-based ingredients.
Breakfast:
Customized Breakfast Platter – Ask for this order with the grilled chicken and scrambled egg whites only, and omit the biscuit and gravy (platters not available at every location)
Entrées:
Grilled chicken filet (no bun, or ordered with new Gluten-Free Bun)
Sides:
Waffle Potato Chips (catering only)
Kid's Meals:
Buddy Fruits® Apple Sauce
Beverages:
All beverages at Chick-fil-A restaurants are gluten-free, except Iced Coffee. These pre-packaged options are available for those with a severe gluten allergy:
Honest Kids® Appley Ever After Organic Juice Drink
Cinnamon Apple Sauce (Buddy Fruits®)
Simply Orange® Orange Juice
For more allergen information about these menu items and others, view this
handy list
.