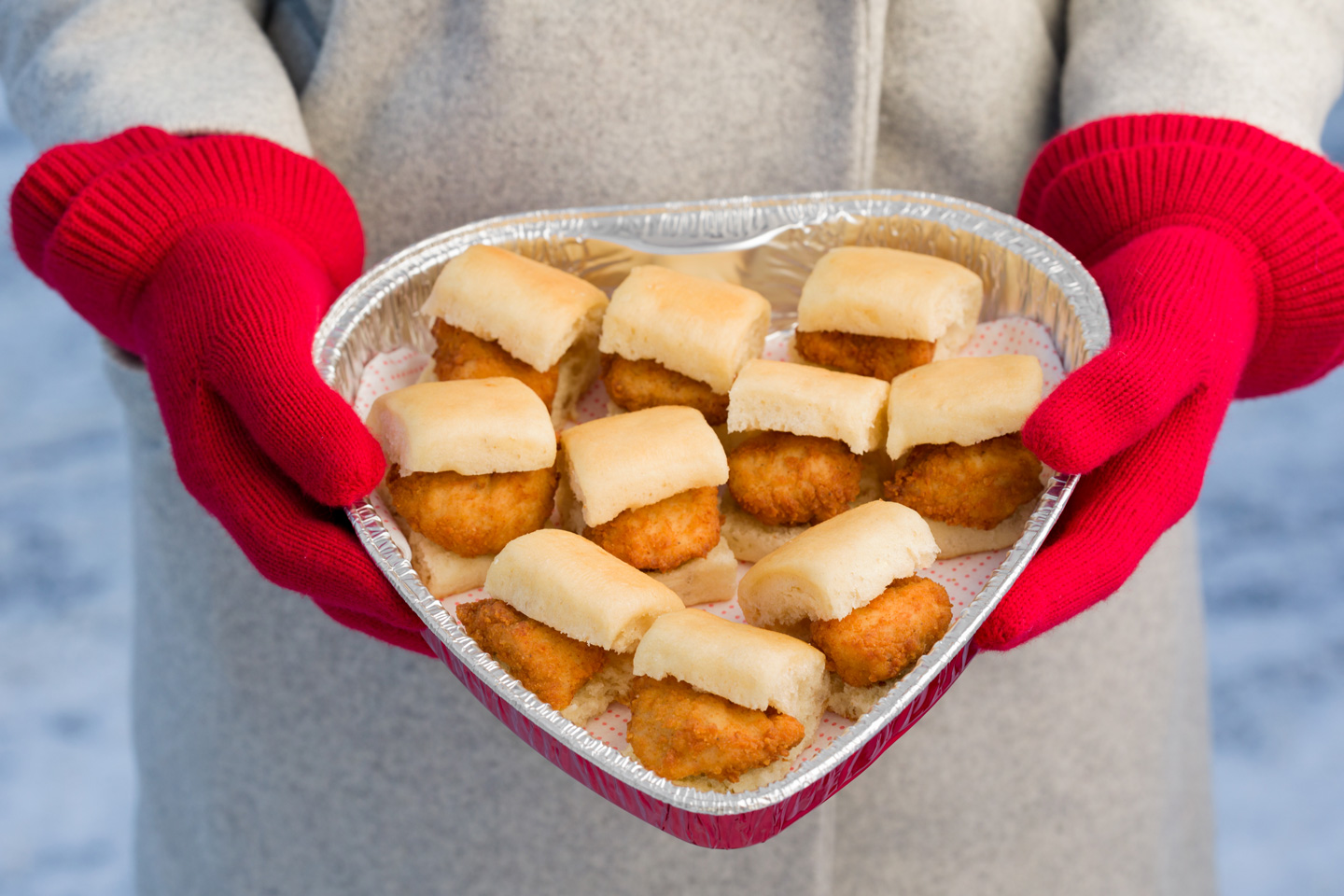 Nothing says, "I love you" like Nuggets
Anyone can give a dozen red roses for Valentine's Day. Candy hearts? So last year.
If you're looking for something extra special for that special someone in your life, swing by a participating Chick-fil-A to pick up a 30-count Chick-fil-A Nuggets or 10-count Chick-n-Minis in a heart-shaped Container.
Yes, that's right. Nuggets and Minis. In the shape of a heart.
Now that you've got dinner covered – and dessert (you can also order a 6-count Chocolate Chunk Cookies in the heart!) – here are four more simple things you can do to spread the love this Valentine's Day.
Perform a random act of kindness
One of the best ways to celebrate Valentine's Day is to do something small, and when it's least expected! Whether you pay for your colleague's cup of coffee, or slip a note of encouragement in a friend's purse, a little kindness goes a long way.
DIY décor
Show your little ones some extra love. While they are away at school, cut out different sized hearts from red and pink construction paper. Hang them around their room with clear fishing wire for a sweet surprise when they arrive home.
Surprise someone with breakfast in bed
Everyone loves staying snuggled up in a cozy bed, especially if they can also enjoy their favorite Chick-fil-A breakfast item. Surprise your sweetheart with a Heart-Shaped Container filled with Chick-n-Minis for a memory that will last forever.
Treat yourself
Two simple words that can easily be missed when you're showering others with love – treat yourself! Put on your favorite show, take time for some extra pampering with a manicure, or meet a friend at your favorite lunch spot.
No matter how you choose to celebrate, let Chick-fil-A help you make it a little sweeter.