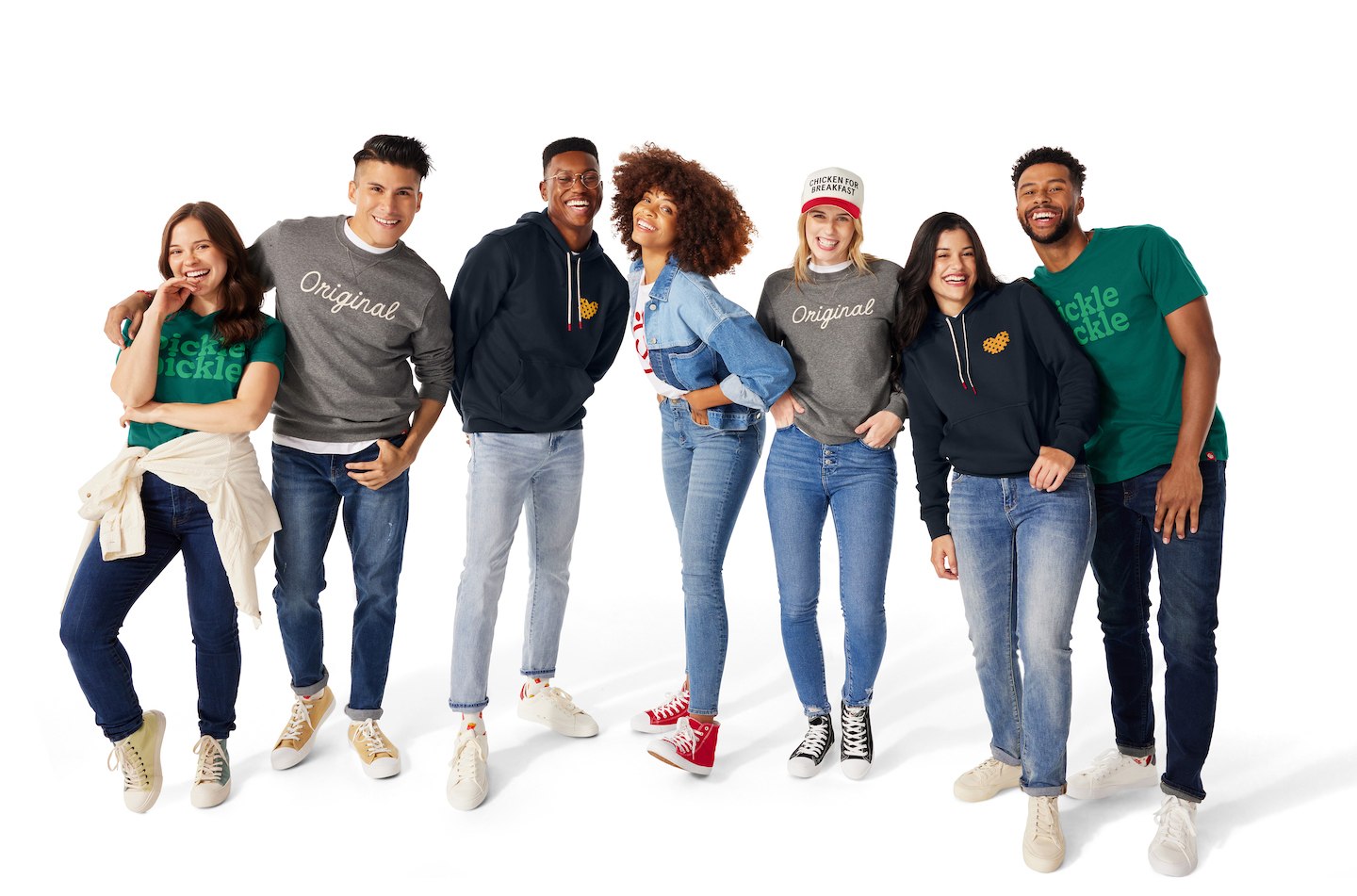 A limited merchandise drop, inspired by our classic menu items
Since 1967, we've loved serving people quality food made with care. Our founder S. Truett Cathy knew that even the smallest details — like two perfectly placed pickles on a toasted, buttered bun — could make all the difference. In fact, he tested hundreds of recipes before he finally landed on the recipe for the Chick-fil-A® Chicken Sandwich.

The Chick-fil-A Originals Collection — the first in a new limited drop of Chick-fil-A merchandise — is a celebration of those little things that make classic Chick-fil-A menu items so special, and it's a thank you to the people we love sharing them with — our customers.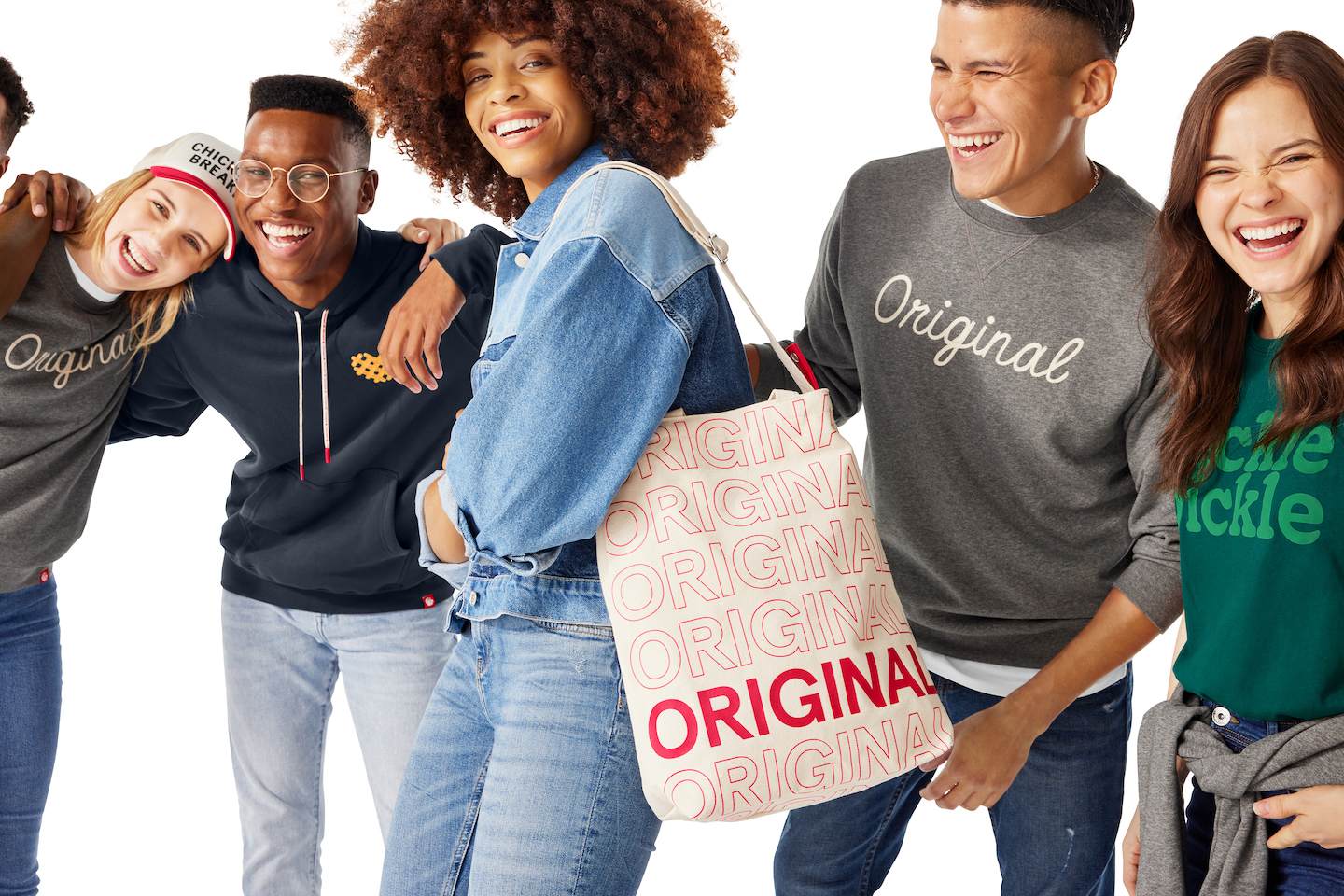 Thanking our customers

"This collection is a joyful expression of the originality that both sets us apart and resonates with our fans," said Kate Neyhart, Principal Team Leader, Brand Strategy. Our fans have been asking for it, so we're thrilled to say, 'thank you' with both a collection and online shopping experience we think they'll love."

With a nod to nostalgia and a playfulness, this Chick-fil-A Originals Collection features a variety of quality clothing and accessories, from cozy sweatshirts to solid ceramic coffee mugs.

Playing with our food

It's no secret we try not to take ourselves too seriously (just ask the Cows). So, when it came to creating merchandise inspired by our food, we wanted to have a little fun.

This new collection showcases popular menu items like the Chick-fil-A® Chicken Sandwich, Chick-fil-A Waffle Potato Fries®, Chick-fil-A® Nuggets and Chick-fil-A® Lemonade through an array of apparel and home goods, often in unexpected ways — from branded trucker hats to a Sauce Blanket and Nugget Pillow Set. Even our Cow mascots made an appearance.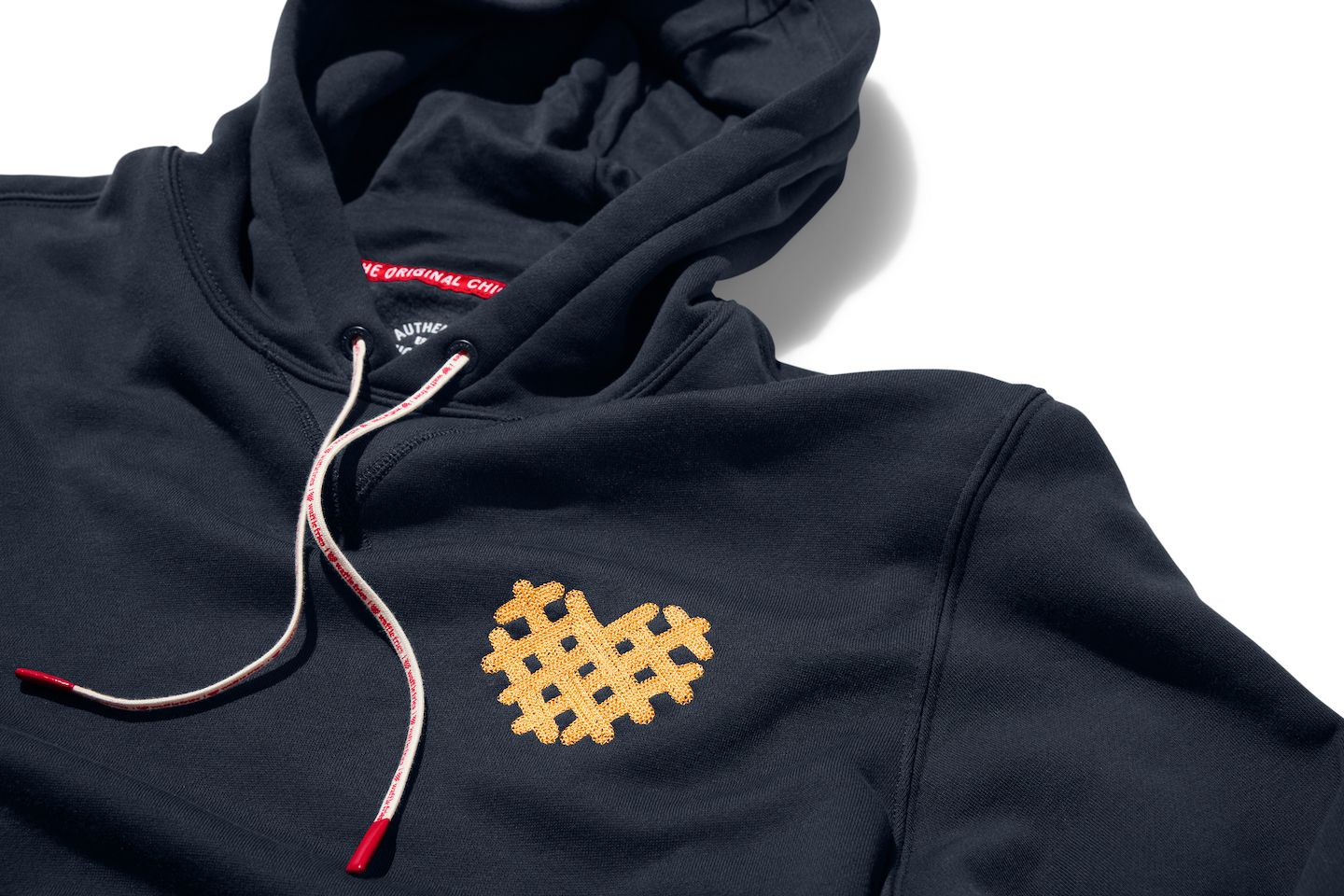 It's the little things

Just like we believe the small details can make all the difference when it comes to our food and service, we took the same approach when creating these pieces.

The I Heart Waffle Fries Hoodie is one such fun example. A heart waffle fry icon is chain stitched embroidered on the left chest. The drawstrings have "I heart waffle fries" printed along them and have a sealed end so you don't have to worry about fraying. The kangaroo pocket means you can keep your hands warm. Even the grommets are custom created.

Ever thought that Chick-fil-A® Sauce tastes so good you could wrap yourself in it? Admittedly, it's crossed our minds. The Sauce Blanket and Nugget Pillow Set is sure to be the secret recipe for a good rest.

We hope you enjoy this collection as much as we did creating it. If you didn't get to nab one of the pieces but want to be informed when we drop our next collection, sign up for our emails.