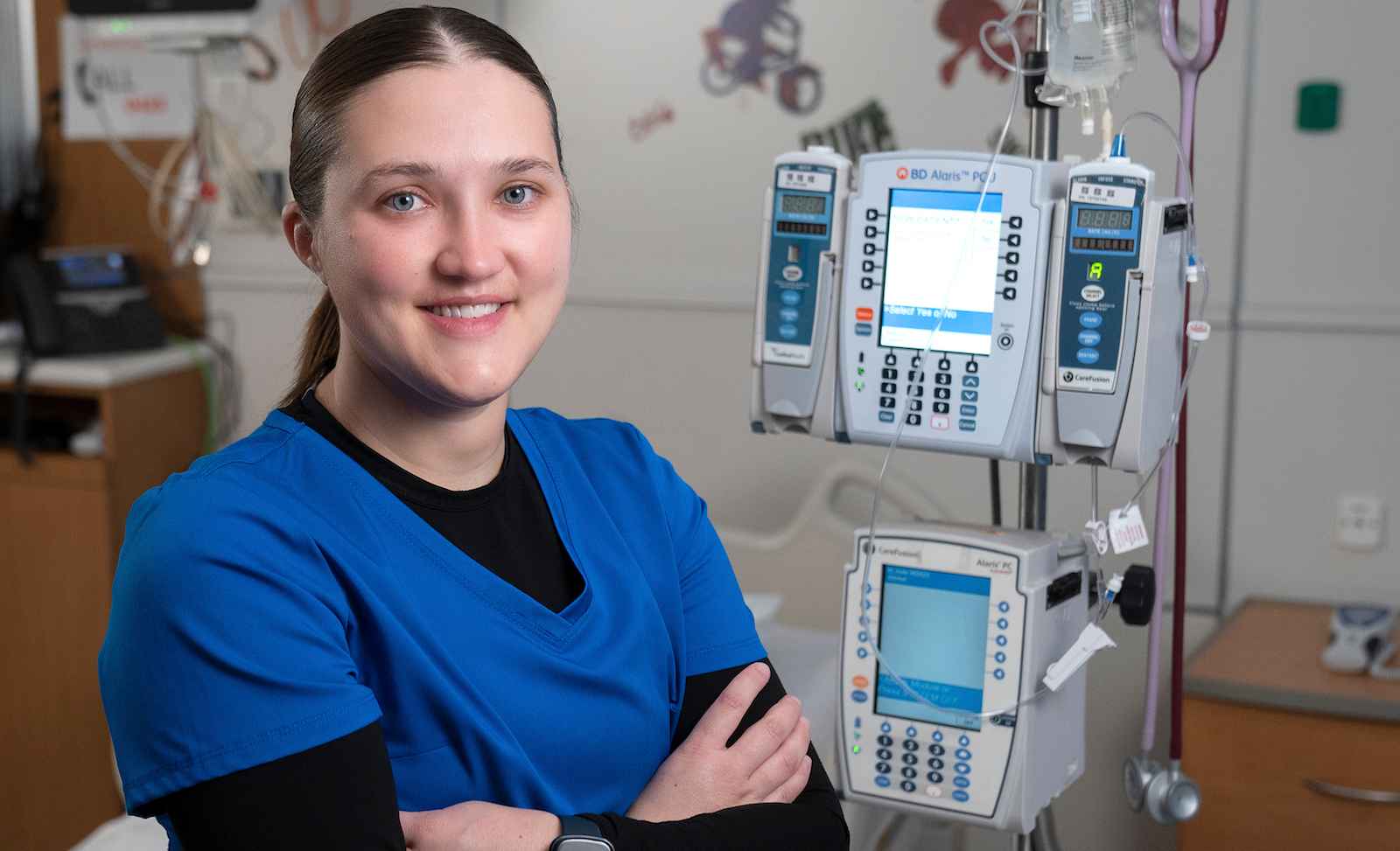 Skylar Lund, who was awarded a True Inspiration™ Scholarship in 2021, fulfills lifelong dream of becoming a nurse
On a Friday in March, Skylar Lund sat in a board room at St. Jude Children's Research Hospital in Memphis awaiting big news. Skylar joined the hospital's nurse residency program in January and had completed her clinical rotation. Her next step would be to match with a unit in the hospital where she'd begin nursing orientation with her new team.

Seated with fellow residents in a Match Day ceremony, Skylar was given an envelope and asked to open on the count of three. Confetti, applause and cheers filled the room as residents opened envelopes to find units they'd been matched to. She proudly announced bone marrow transplant, her top choice.

A unique journey

For Skylar, it was the continuation of a dream. She knew early in life she wanted to be a nurse, fourth grade specifically. Skylar grew up in a small farm town in Washington State. One of her friends unfortunately was diagnosed with cancer and passed away.

"Being a nurse and working with pediatrics, specifically oncology, is something that's always been in my heart to help that population," Skylar said.

In Skylar's words, she took the "long way" to nursing. She got her undergraduate degree in kinesiology. Pairing her degree with a love of athletics, Skylar went to Europe to support sports camps for kids for three years. When the pandemic started, she had to pause because overseas travel was hard at the time.

It was then she had opportunities to apply for nursing schools. She began studying nursing at Arizona State University in August 2020 and was looking for a flexible job that would fit into her school schedule.

A welcomed surprise

She applied at Chick-fil-A Scottsdale 101 in Phoenix, Ariz. During her interview, Operator Daniel Trotter shared the Restaurant was starting a new delivery program and asked if she'd be interested. Skylar replied that she liked learning new things. She began delivering orders and worked 15 to 20 hours per week part-time.

"One of the things that stood out to me when I worked at Chick-fil-A was how different it was," Skylar said. "It was a family. Even if I was having a bad day I'd walk in and it'd be so encouraging. That can go into nursing, because as a nurse you're walking into patients' rooms and obviously they're having a bit of a rough day or they wouldn't be there. I knew I could take what Chick-fil-A did for me and pass that on to patients."

While there, Skylar saw posters in the restaurant about the Chick-fil-A Remarkable Futures™ Scholarship initiative. She was looking for ways to help offset the cost of nursing school and decided to apply. Months later, Skylar was awarded a $25,000 True Inspiration™ Scholarship from Chick-fil-A, Inc. that helped pay a portion of her education.

That helped as she continued her nursing education. She'd been accepted to Johns Hopkins University and moved cross-country for the spring 2021 semester. At Johns Hopkins, she took advantage of all the opportunities the school had to offer, especially in research.

She participated in the research honors program and presented findings of the "correlates between physical activity and fatigue in persons with cancer" at the Sigma International Nursing Congress in Scotland last summer.

Skylar was also involved in the Student Nurses' Association and helped create a student preceptorship program for graduating students to administer COVID-19 vaccines in mobile clinics.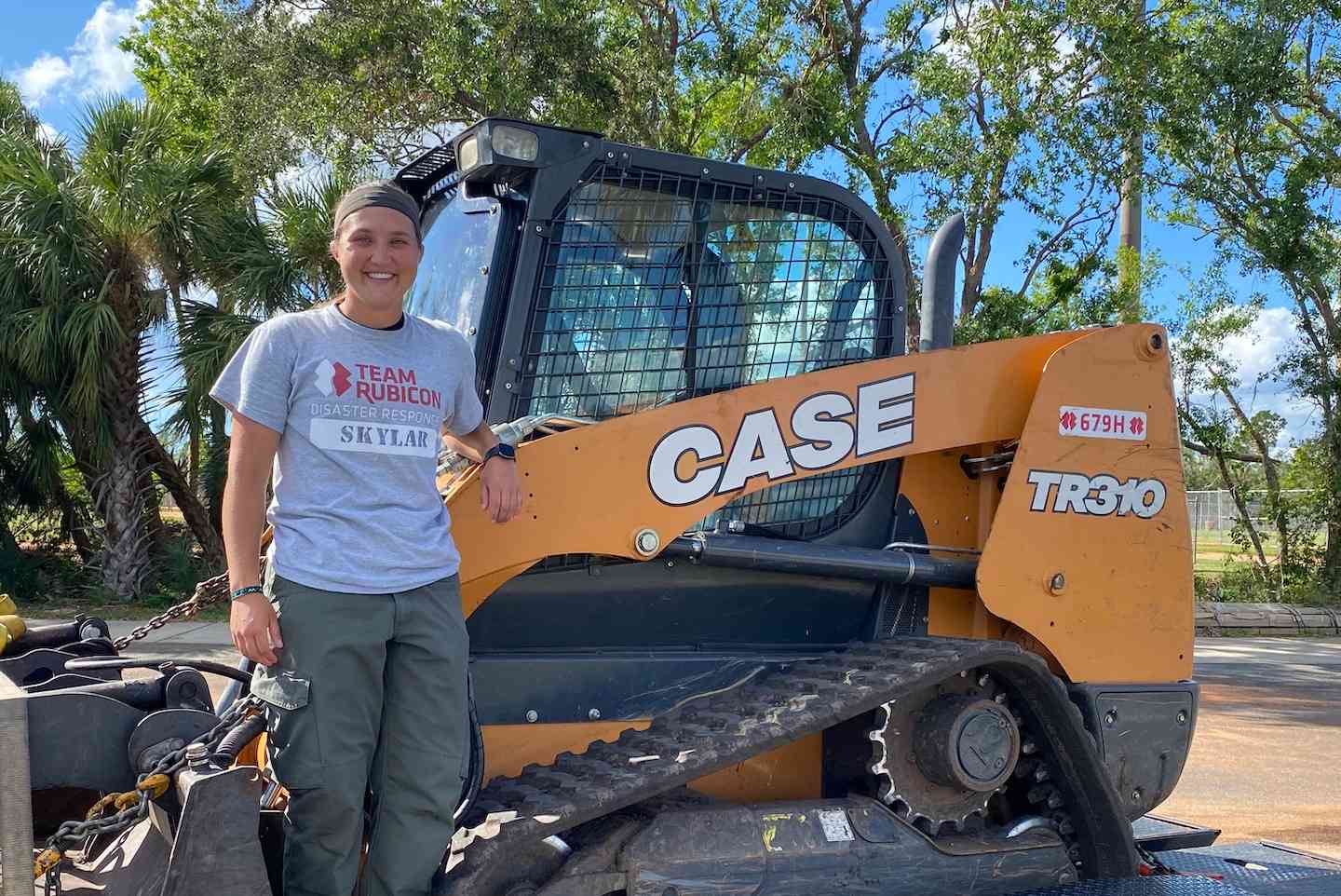 Helping those who need it most

While the red thread in her career has been helping others, it's also a thread in her personal life.

While watching a baseball game in 2017 Skylar saw a commercial for Team Rubicon, which serves global communities before, during and after disasters and crises. Cleanup efforts were underway in Houston and neighboring areas following Hurricane Harvey. Skylar saw this as a way she could get involved and help.

Her first deployments were to California to support wildfire relief. She has been on 11 deployments with Team Rubicon so far, including flooding in Nebraska and supporting efforts in several areas impacted by Hurricanes Florence, Michael and Ian.

Shortly after graduating from nursing school in August 2022, Skylar applied for St. Jude.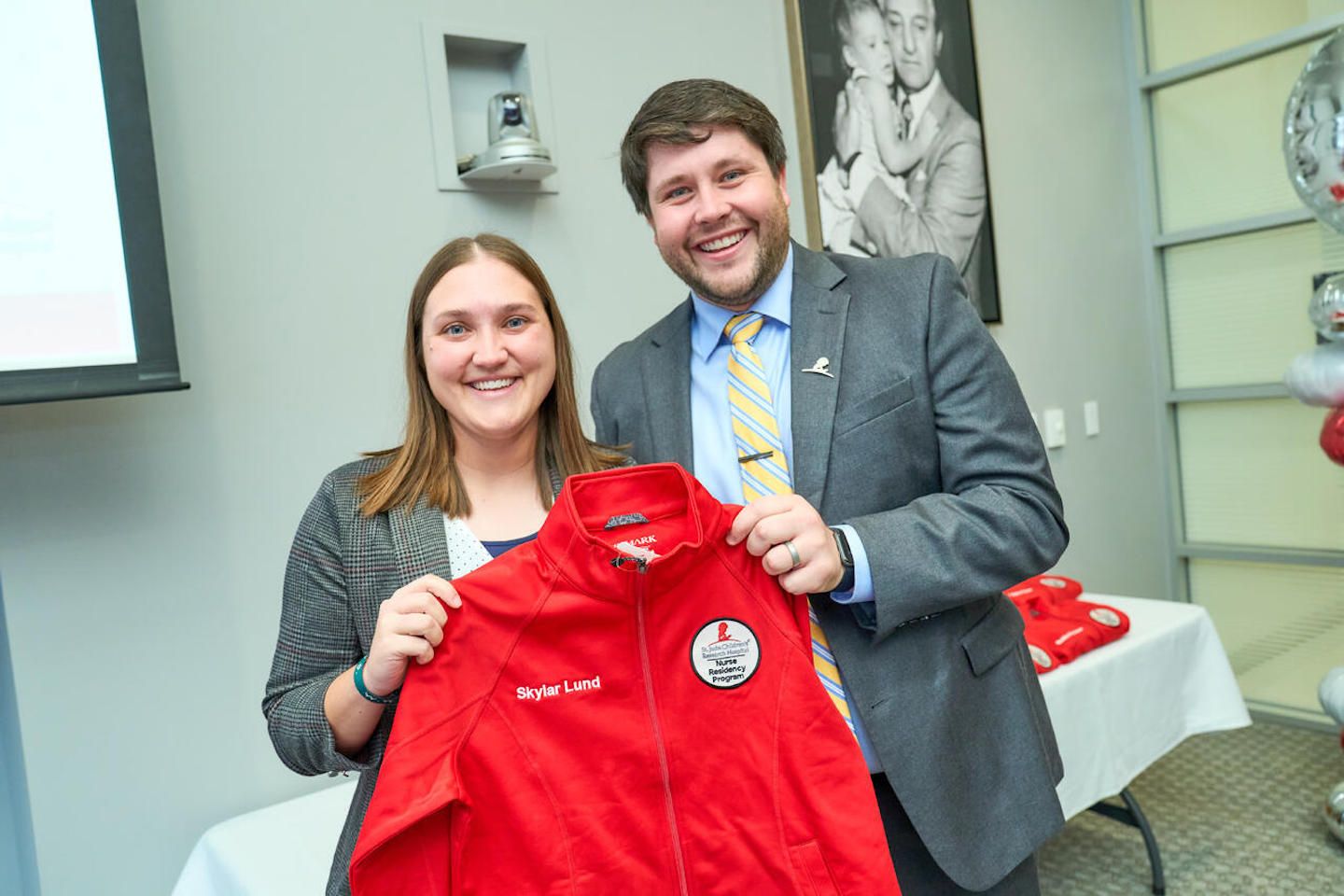 "St. Jude was my top location for employment because it's focused on what patients need and not what they can afford," Skylar said. "Opening the envelope was so exciting and kind of a relief to know what unit I would be on. It was so cool to have staff from around the hospital there celebrating the start of our journey as a St. Jude nurse and it shows how much care and support we all have here. I can equate the celebration with the confetti to when I found out about my True Inspiration Scholarship. It was amazing."

She looks forward to continuing her opportunity to become a pediatric oncology nurse and showing care to those she believes need it the most.
Cover photo credit: St. Jude Children's Research Hospital