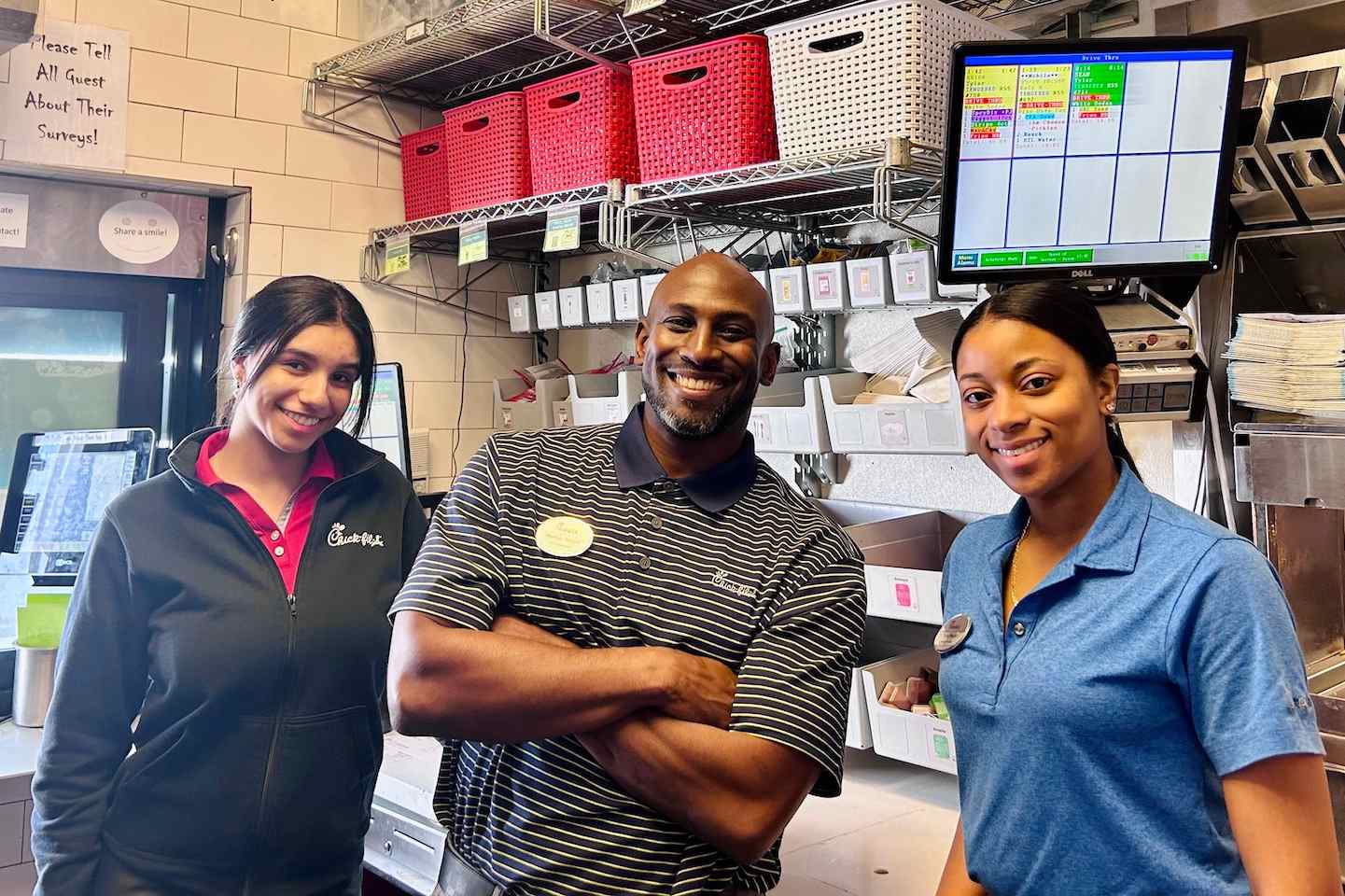 How one Operator's career as a "bubble head" influenced his approach to leadership and culture in his restaurants
In the U.S. Navy, those who serve on submarines are called "bubble heads." It's a nod to the many hours they live and work underseas. For Marlon Terrell, Operator of Chick-fil-A Linden and Chick-fil-A St. Georges Avenue in New Jersey, being a bubble head showed him the importance of creating the right culture in his restaurant – one in which people are recognized, engaged and motivated. But even before his time in the Armed Forces, Marlon experienced the impact of a strong culture.

"Neil Brown, a Chick-fil-A Operator in Allen, Texas, saw something in me and gave me my first job while I was in high school," Marlon said. "My mother made sure I had a strong work ethic and discipline, and Neil introduced me to leadership. Inspired by him, I began my lifelong journey to understand and adopt leadership ideas that take an organization forward."
A deep dive into understanding leadership

In between his high school job and being the entrepreneur he is today, Marlon played football for the U.S. Naval Academy and then served as an active-duty officer in the nuclear submarine community. He later earned a master's degree in leadership, taught leadership at the Naval Academy and the University of Maryland and helped recruit midshipmen to the Naval Academy before retiring from the Navy as a lieutenant commander. Today, he and his wife, April, operate two Chick-fil-A® restaurants.

"April is an educator, so it was natural for her to be the training director when we opened the restaurants," Marlon said. "She brought to life all the ideas we had about creating the culture necessary for people and the business to succeed."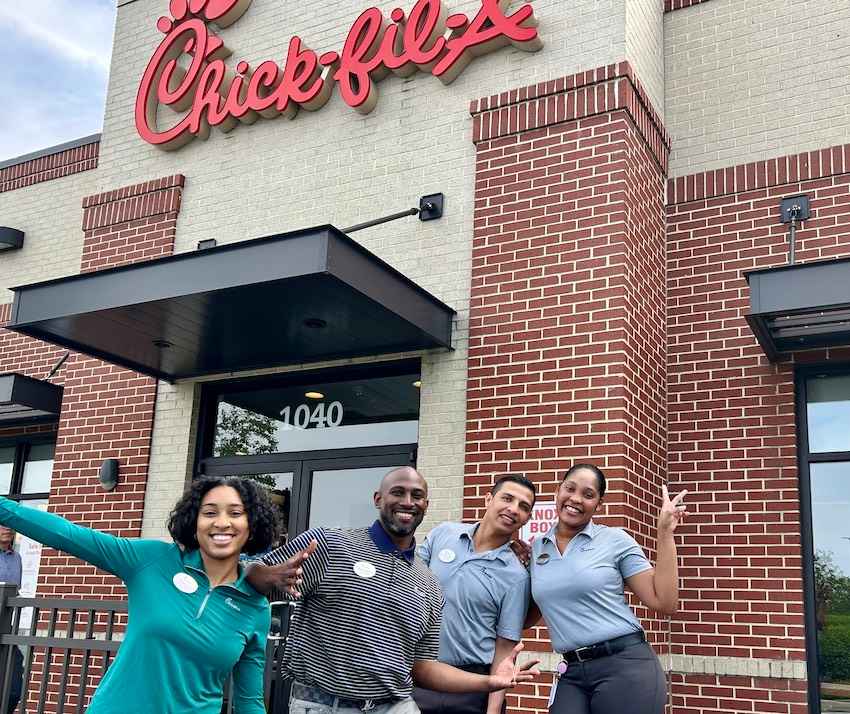 Culture drives success
As a Chick-fil-A Operator, Marlon leans into diversity, equity and inclusion in his restaurants. For example, any employee can scan a QR reader posted on the restaurant's wall to quickly and easily express their interest in advancement. Career development conversations are scheduled with those who do so within 48-72 hours. Two of his Team Members have been accepted as Chick-fil-A Operators and one joined the Chick-fil-A Leadership Development Program.

"Our transparent and equitable growth strategy creates opportunity and reduces turnover, which allows us to have a greater impact on our community," he said.

Marlon and his team are quite intentional about creating a fair environment and not missing out on potential talent. "It's something I learned in the Navy," he said. "Nothing should be treated as routine because that leads to complacency. We want our Team Members to be intentional about everything they do, from serving guests to caring for each other."

As the father of two young daughters, Marlon and April stress this philosophy at home, as well. "We want the girls to be kind to everyone and be happy. These values are closely aligned with the Chick-fil-A Corporate Purpose and resonate strongly in our lives."

Marlon regularly shares with his team that doing our best requires thought, time and energy, which all come back around. As someone whose Chick-fil-A career has come full circle, he should know.