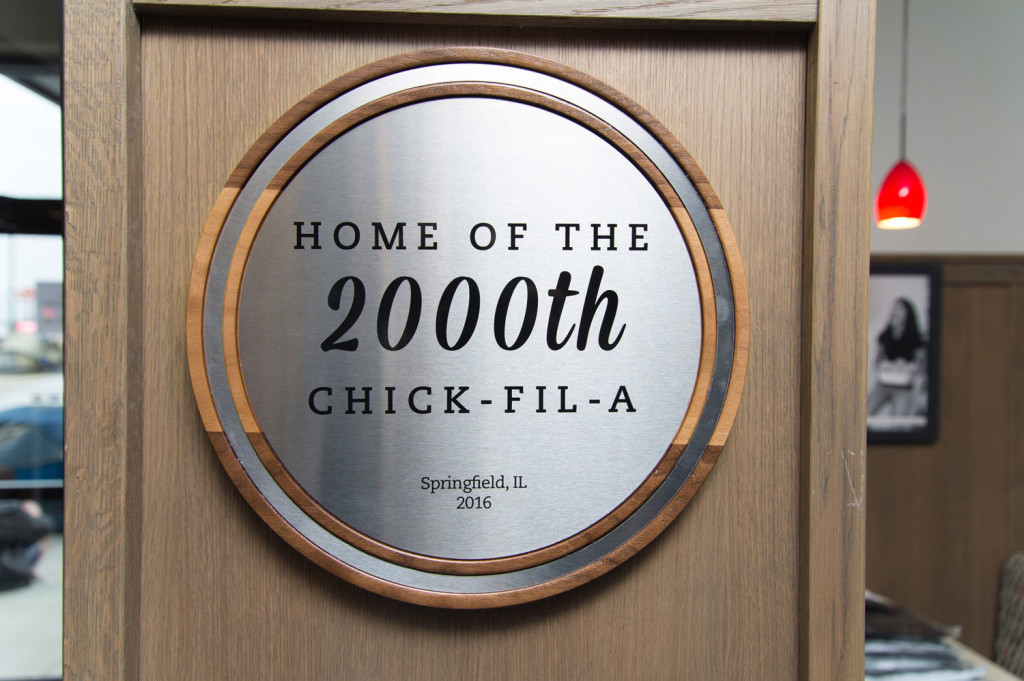 Why Katherine Wade's story starts with a firm handshake
Katherine Wade began her business education while she was still in elementary school. Her favorite professor was a lifelong salesman with a national apparel manufacturer who stressed the importance of three things: eye contact, a warm smile and a firm handshake. The salesman, Katherine's father, Joe, would line up Katherine and her younger sister, Grace, in the kitchen and the trio would practice shaking hands over and over until they got the pressure just right.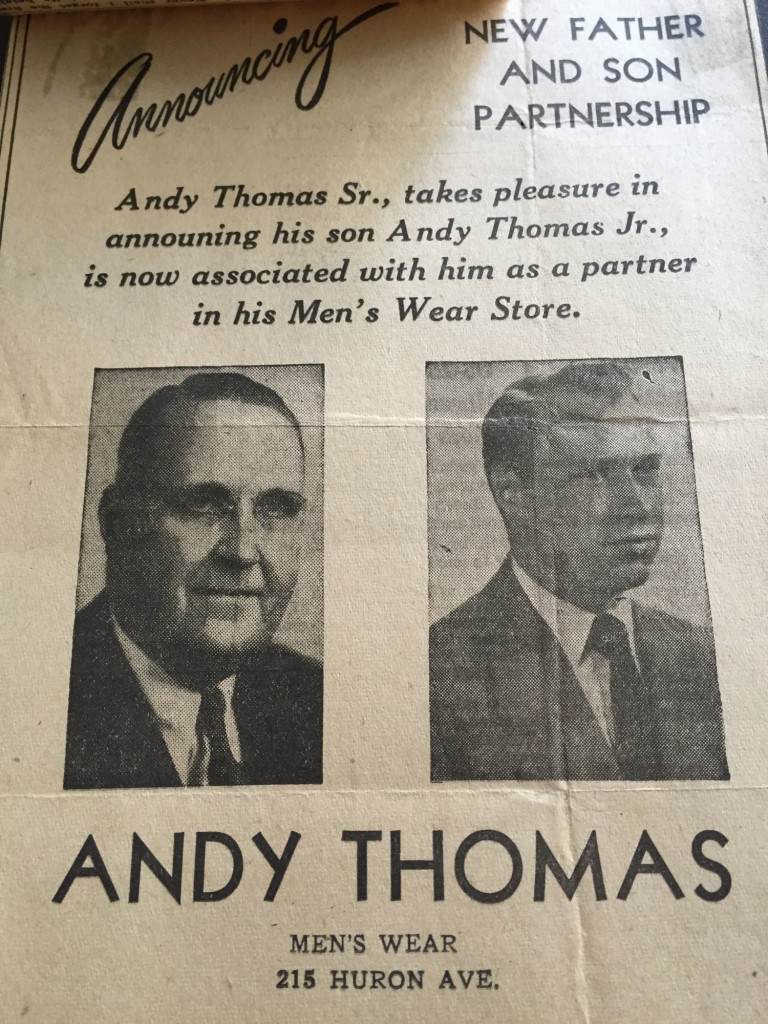 Andy Thomas Sr. and Jr.
Coursework in the kitchen was augmented with instructive stories of hardworking grandfathers, several of whom owned their own businesses. After immigrating to Port Huron, Mich., from Canada, Katherine's great-grandfather Andrew Thomas Jr. opened a haberdashery, which he eventually handed down to his son, also Andrew, while her grandfather Joseph (J.C.) Hupert ran a Texaco filling station, grocery store and butcher under the same roof for several decades.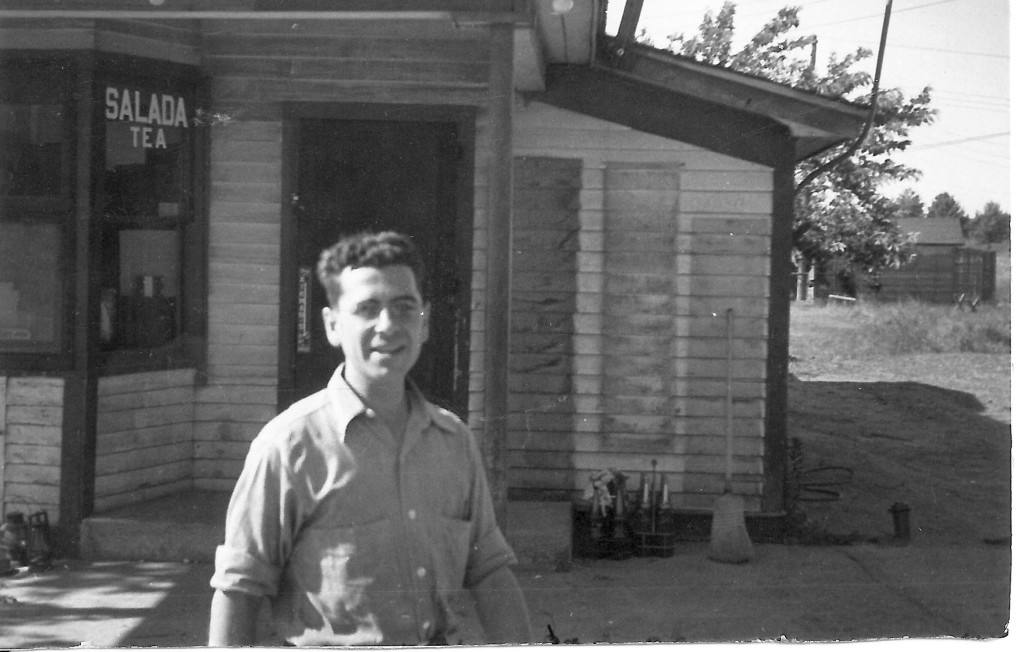 Grandfather J.C. Hupert
The business fundamentals instilled by her family served her well at North Carolina State University, where she completed her degree in Business Management a semester ahead of schedule. The timbre of her voice still spikes while expressing enthusiasm for all things Wolfpack, but it was an on-campus eatery that would have the most significant impact on her life.
With roots in the Midwest, Katherine's family turned to burgers or tacos when it was time for fast food, and the red signage of the campus Chick-fil-A was an unfamiliar beacon when she arrived at NC State. The steaming vats on the cafeteria line proved to be no competition for the chicken sandwiches they were offering at Chick-fil-A, and the freshman was instantly hooked.
With graduation approaching, Katherine interviewed for a Restaurant Marketing Director position with Operator Chris Latta in Raleigh, NC (Chick-fil-A Capital Crossing and Chick-fil-A Falls Village), who offered her the job after three interviews. "I felt like I should think about it for a while, so I asked Chris for some time," Katherine explains. "I was thrilled, so I called my parents, and when I told them I had asked for time to think about it, they said 'Call him back right now and tell him yes,' which I did," she continues with a chuckle. "I ended up accepting the job 10 minutes after he offered it to me."
"To be the Operator of the 2000th Chick-fil-A is truly an amazing opportunity, one that is due to our Founder Truett Cathy and the legacy he left for us."– Katherine Wade
Katherine's entrepreneurial spirit was groomed consistently by Chris, who spent hours teaching her every aspect of his business, checking in every other month on her professional goals and eventually encouraging her to apply to become a Grand Opening Supervisor (GOS), a position she would accept in 2012.
As a GOS, Katherine traveled 100 weeks in two years, spending several weeks supporting a new restaurant's team during their Grand Opening while living out of a suitcase, and then dashing off to the next assignment. It was on one of these Grand Opening assignments in Azusa, Calif., in February 2013 where her colleagues started hyping the impending arrival of Michael Wade, one of Chick-fil-A's Grand Opening Trainers based in West Virginia. Michael was too jetlagged to pay much attention to the redhead a few seats away from him at dinner their first night out as a team, but he soon noticed the discipline and passion of the GOS in Azusa, and the two began a long-distance courtship shortly thereafter.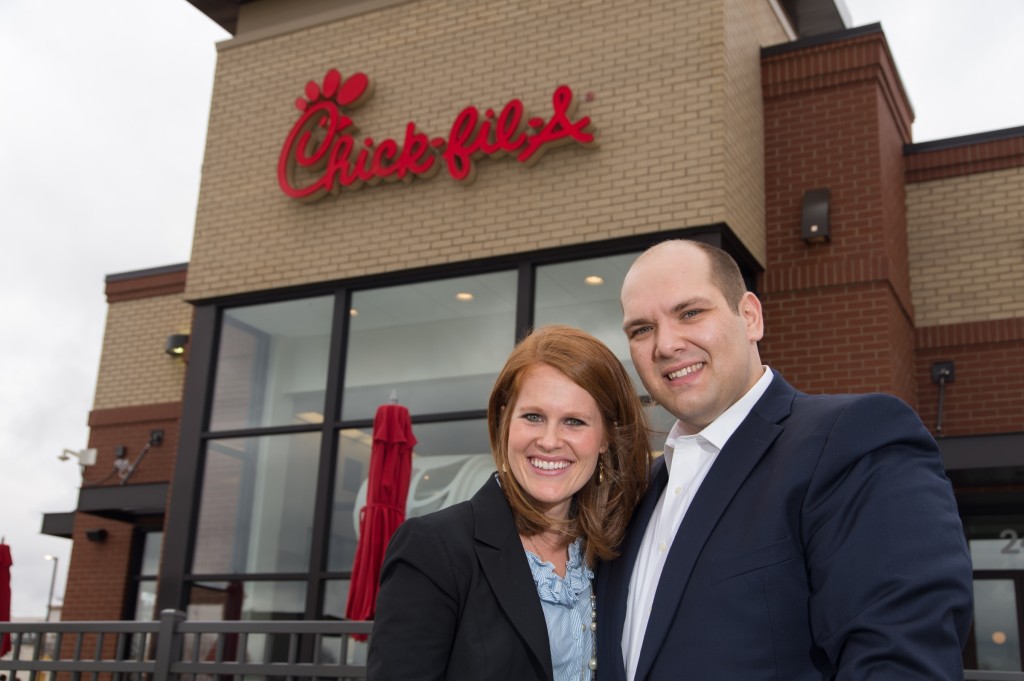 White Oaks Chick-fil-A Operator Katherine Wade and husband Michael
Seven years after receiving a job offer she couldn't immediately answer, Katherine received another proposal that left her speechless, this time from Michael Wade. "He had to actually prompt me for a response, I was so surprised," Katherine admits. 2015 would prove to be a big year, as Katherine was selected to become the Operator of a new restaurant in Springfield, Ill., in February, and then walked down the aisle on October 10. After a two-week honeymoon, the newlyweds loaded up the biggest moving truck they could drive without a commercial driver's license and made their way to Illinois to prepare for the opening of Chick-fil-A White Oaks, the 2,000th Chick-fil-A in the country. It's a nice round number, for sure, and the significance is not lost on Katherine. "To be the Operator of the 2000th Chick-fil-A is truly an amazing opportunity, one that is due to our Founder Truett Cathy and the legacy he left for us," Katherine states.