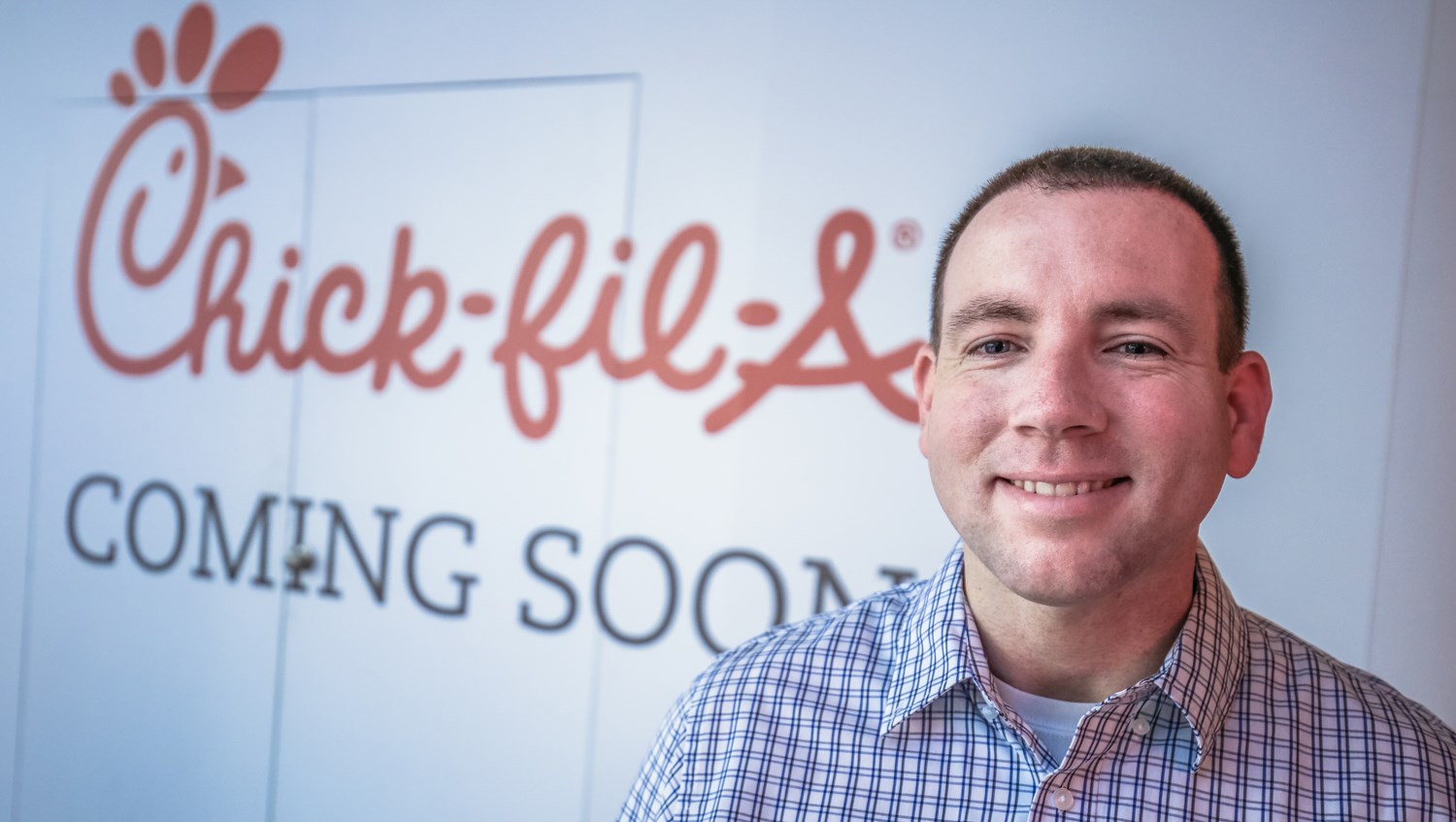 Operator Paul Daniels Set to Open First Chick-fil-A in World's Most Diverse Place
"Doors swinging open, people flying through, food everywhere — the atmosphere is electric, and it is so much fun."
This is the type of restaurant environment where Paul Daniels thrives, and it's one he hopes to bring to life Sept. 1 as franchise owner of the new Chick-fil-A at Queens Center Mall.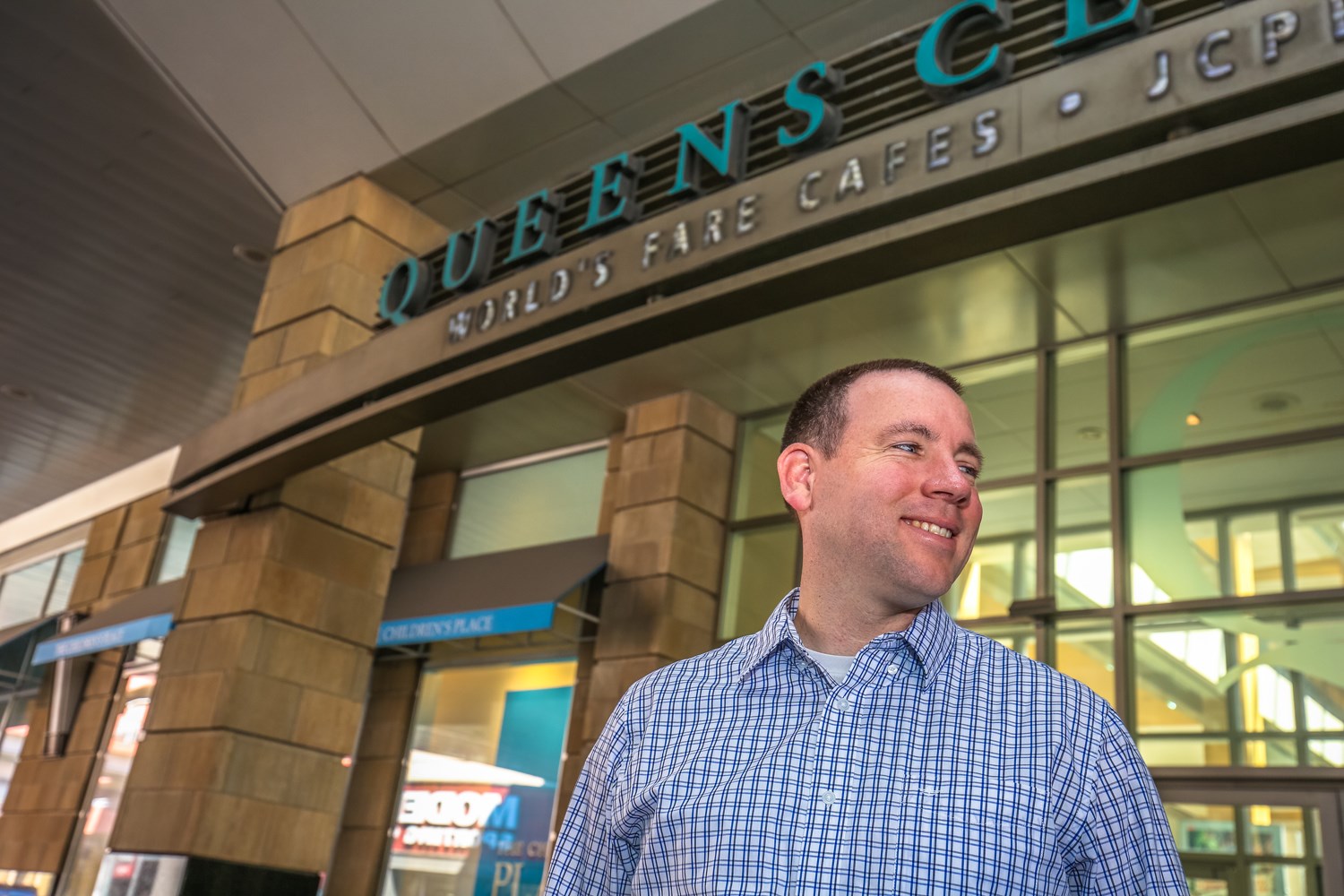 It's no coincidence that Daniels landed in Queens — deemed the most diverse place on the planet by the Guinness Book of World Records, and dubbed as "The World's Borough" by local officials and seen on roadside marquees along the area's bridges and highways.
Daniels' restaurant journey and personal appetite for adventure have taken him all over the globe (52 countries and counting), shaping his global business mind and, more importantly, his appreciation for unique perspectives and people.
An Early Charge
But he wasn't always a world traveler. Daniels grew up in the far reaches of East Texas. — Longview, to be exact – with his parents and younger sister.
Daniels credits his mom, a longtime private school teacher; dad, an operations training director; and grandfather; a school bus driver and teacher, for showing him early in life the importance of helping others.
"There was always a strong emphasis placed on education and personal development in my family," says Daniels. "They worked with people from different backgrounds to better them, and this spirit has continued over the course of my life."
One particular experience: working as a team member at a local Chick-fil-A as freshman and sophomore at the University of North Texas. Years later, after continuing in the food industry, he joined a Chick-fil-A restaurant team in Waco, Texas, where he says the local owner, "challenged me to work hard."
There, Daniels worked among four other employees who would go on to become Chick-fil-A restaurant owners themselves.
"It changed my life completely," Daniels says. "Having the other guys there who were right ahead of me on their path to becoming an owner pushed me along. Things started clicking, and I learned a lot about myself."
Time to EAT
While working at the Waco restaurant, Daniels married his now wife of 10 years, Taryn. Soon after, she received an opportunity the couple couldn't pass up – a job offer that would take them to London.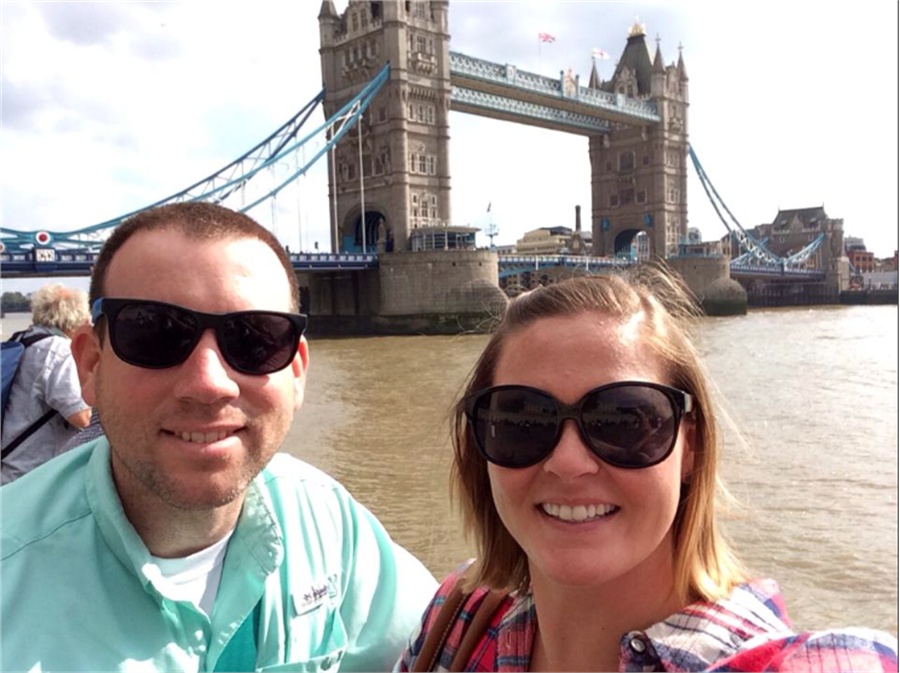 "At the time, we were done with school and were free to have an adventure. And that's part of our fabric — we love being adventurous and doing what other people might not do," Daniels says. "We just had to take the opportunity even though we had no idea what would be waiting for us in London. It was a big leap, but this was something we couldn't turn down."
Once there, Daniels worked as a manager for the trendy family-owned UK restaurant chain EAT. He ran various restaurant locations, from Kings Road and Piccadilly Circus to Notting Hill Gate, one of the flagship EAT locations in London.
The experience taught him important lessons in business: what it takes to run a successful company in a big city, how to operate in different environments and how to overcome challenges.
But the business savvy was eclipsed by life lessons taught through close interaction with EAT Founders Niall and Faith MaCarther during his time at Notting Hill Gate.
The couple encouraged him to "give myself to others, learn continually and stretch myself," words of advice he took to heart as a mentor helping EAT employees from all over the world grow as leaders.
"I heard their stories and learned from them," he says.
A Diverse Home
After several years of working in London, traveling to nearby countries to experience other cultures in his spare time, and even a backpacking trip around the world, Daniels ultimately returned to the States for one primary reason: his strong desire to pursue a career with Chick-fil-A. Daniels' is slated to open the Queens Mall Chick-fil-A on Sept. 1, where he will turn the lessons learned from London and other global communities he's encountered to a strong vision for developing a diverse team.
"Every day in London, you'd probably hear anywhere from four to 12 different languages as you walk down the street. We latched onto that, and that's part of what we love about New York City and this part of Queens," he says. "There are 103 languages being spoken within a couple-mile radius from the restaurant, and it makes me feel at home. We love being immersed in an environment with people from across the world."
Daniels hopes he'll be able to serve as a kind of international ambassador for Chick-fil-A in Queens as he meets people both inside and outside his restaurant at Queens Center Mall.
He'll encourage team members to embrace their hometown pride, displaying the name of their native city, country and flag on their Chick-fil-A name badges to celebrate diversity and also serve as a resource for customers who don't speak English as a first language.
"I want to create an environment where we're a global family. We'll have fun and learn from each other," he says. "I'd also love to see some of them become restaurant owners themselves in the future. This is what excites me."
And while Daniels is taking a break from his globetrotting ways, he's not concerned about wanderlust anytime soon.
"When you're around a community of people who talk differently, act differently, have different stories…no day feels the same," he says. "This is a tremendous group of people, and I'm looking forward to learning from them."