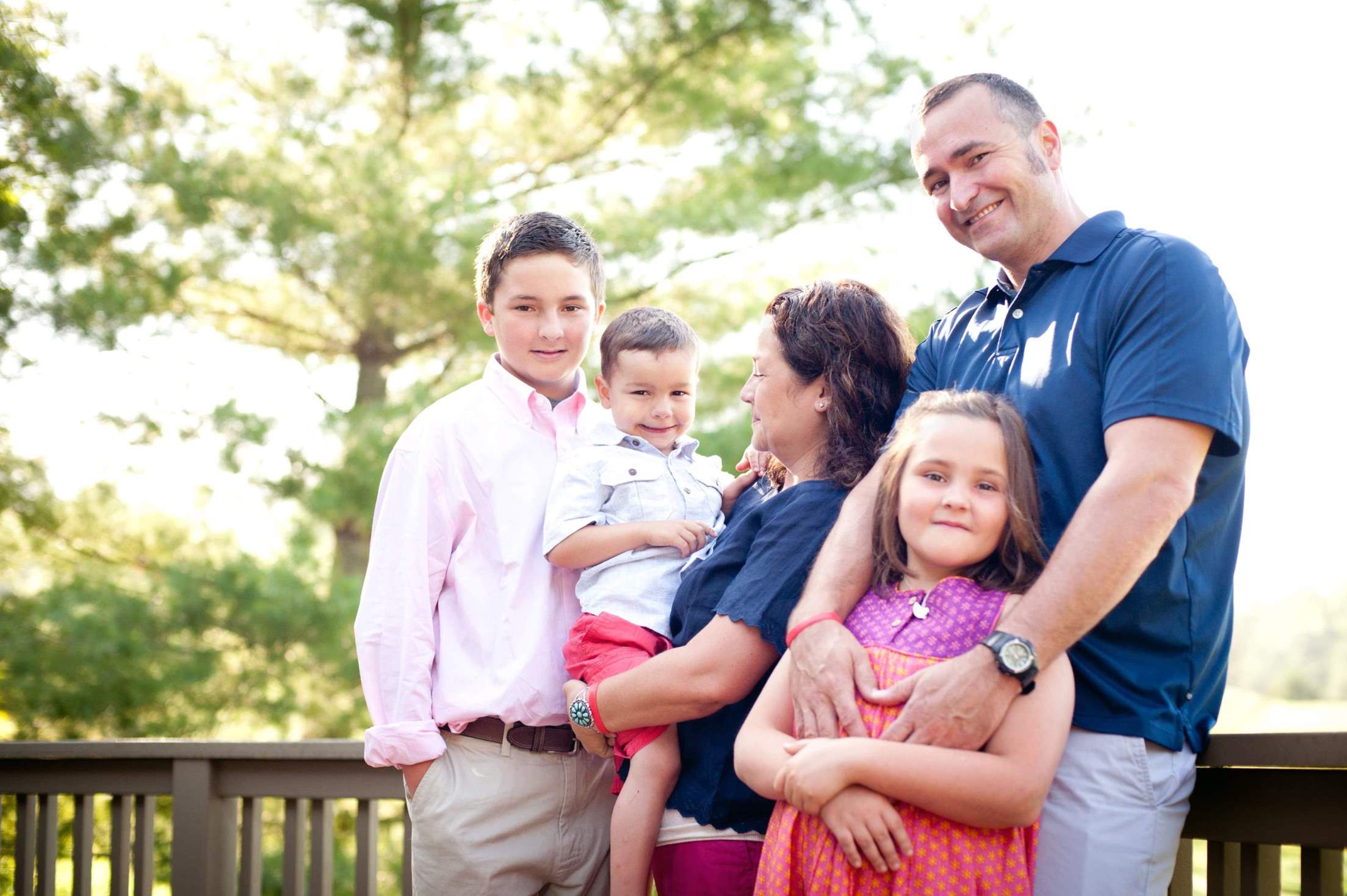 When Carrie Chisholm found herself in the Chick-fil-A drive-thru with no money, she assumed she'd lost her wallet in the emergency room. But forefront in her mind was getting an ice cream cone for her 4-year-old son Hughes to soothe his burning throat.
Strep throat was Hughes' most immediate worry, but not his biggest.
Hughes, born in 2011, was Carrie and Joel Chisholm's third child after big brother Jackson and big sister Evie Gray. The pregnancy was unremarkable, and his birth went smoothly. But on Hughes' second day of life, he stopped feeding and began breathing quickly.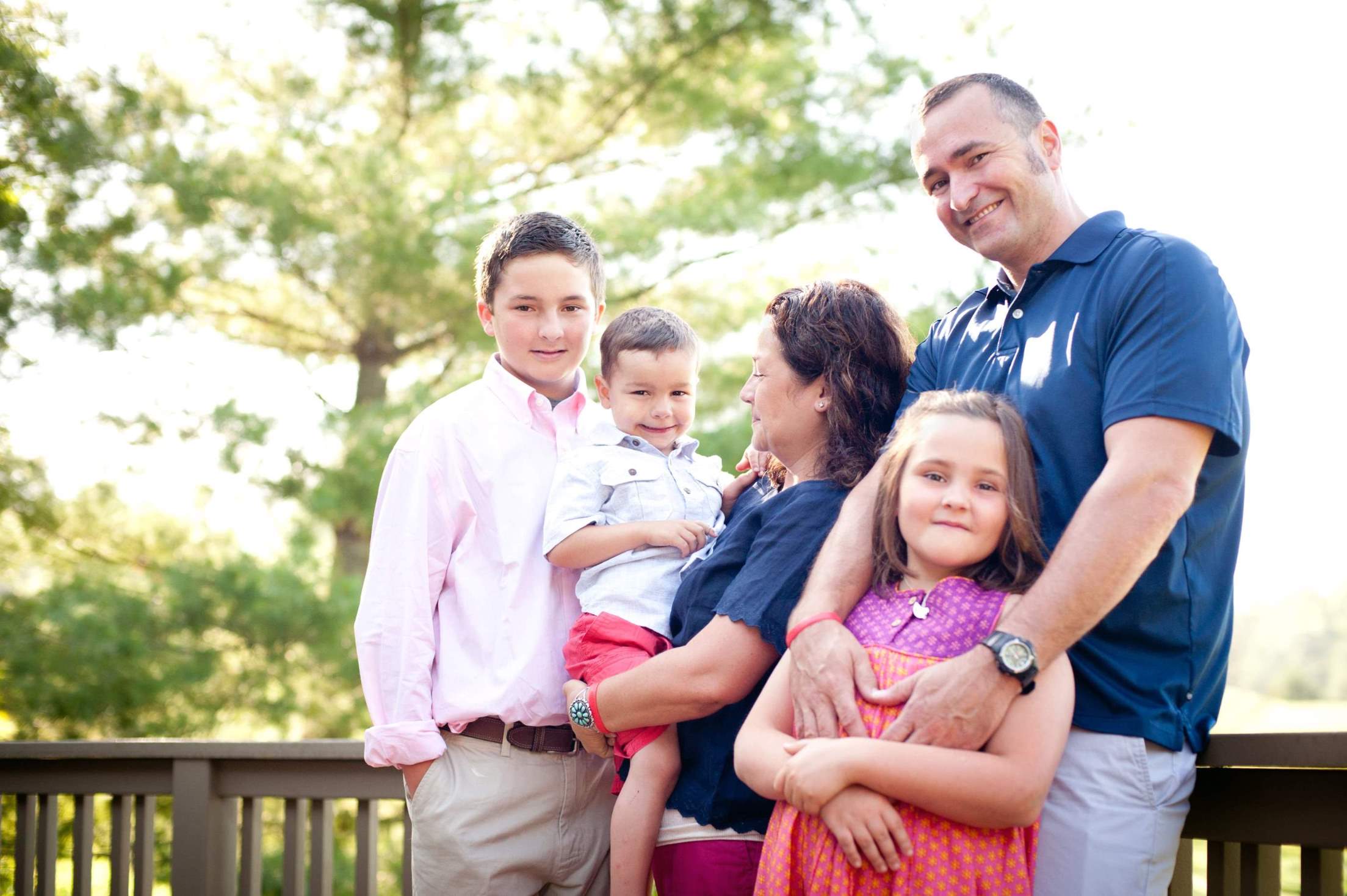 Chisholm Family
Joel, a physician, called the doctor and was advised not to worry unless the baby turned blue. But by the third day, it was clear that something was truly wrong, so the Chisholms rushed Hughes to the emergency room.
That would be the first time Carrie would learn the term "hypoplastic left heart syndrome," a congenital heart disease so rare and complex that Joel's medical school training breezed right through it.
"On Hughes' third day of life, the Chisholms were faced with making a big decision for their newborn son: take him home and let him pass away quietly, or schedule him for a three-stage heart surgery."
Defying All Odds
"Heart disease affects one out of every 100 babies," Carrie says, sitting in her Weaverville, North Carolina, home. "(Heart disease) is the No. 1 birth defect, but for some reason it just doesn't get the attention that it deserves and I hope that's going to change."
On Hughes' third day of life, the Chisholms were faced with making a big decision for their newborn son: take him home and let him pass away quietly, or schedule him for a three-stage heart surgery. "It was horrible," Carrie says.
Hughes fought on. In his short life so far, he's faced three open-heart surgeries, with a fourth scheduled this summer at the Children's Hospital of Philadelphia. The procedures are palliative, meaning they will relieve symptoms but will not cure Hughes' condition. He's had seven heart catheterizations, operative procedures to monitor pressure and blood flow to the heart.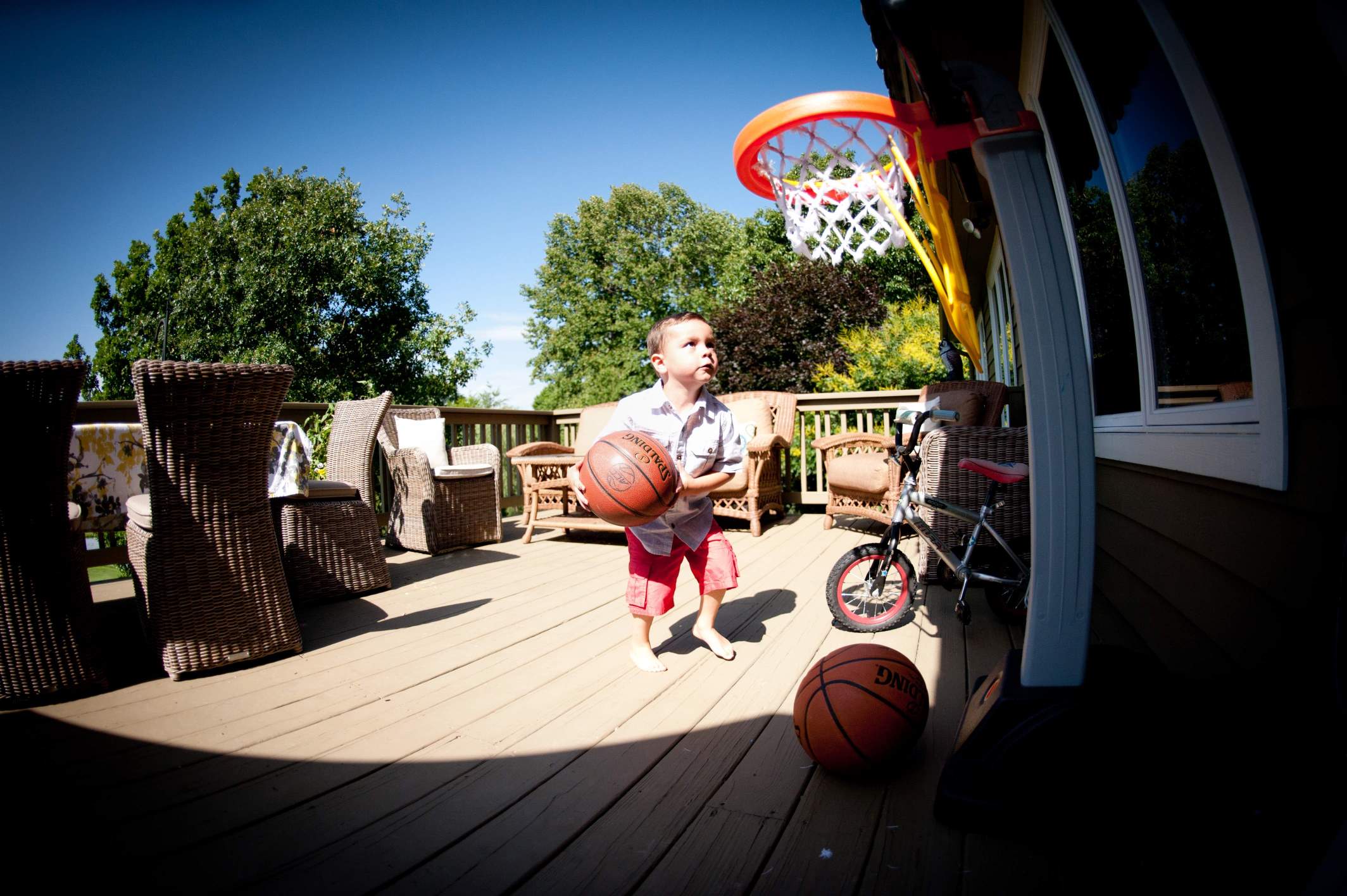 Hughes playing on his North Carolina deck
"He had a stroke during his first heart cath," Joel recalls.
"And now he has ASD, or atrial septal defect," Carrie adds.
Still, Hughes has defied all odds.
"They said that heart babies just don't have energy," Carrie says. "That he'll never play at the park and we need to gear him toward arts and sciences. Now, he's totally defied all that — he's four, and he's a wild man."
And indeed, as Carrie is speaking, Hughes walks into the kitchen of the family's home, asking for a second helping of breakfast. "I'm growing, big boy!" he says.
An Act of Kindness
The day Carrie lost her wallet, she found Hughes in the bathroom, sick to his stomach, complaining of heart pain. "I really did think he was having a heart attack," she recalls.
Hughes' heart rate was 180 beats per minute, so Carrie loaded him into the car for the 40-minute trip to Asheville's Mission Hospital. Construction slowed traffic to a standstill and, with Hughes' condition seemingly deteriorating, Carrie pulled over to the side of the highway and called an ambulance.
"It was such a nice thing to do, and they had no idea what we'd been through that day."
"We got to the hospital and they got him on monitors and turns out he had strep," she says. "Once we got him on Motrin, he felt better. We thought he was getting ready to…something else horrible."
When Hughes was eventually released, the first thing he asked for was ice cream from Chick-fil-A. "He loves their ice cream," Carrie says. "We don't like to feed them fast food very much, but Chick-fil-A is one of those places that you feel is not so bad."
Carrie ordered a kids' meal and ice cream cone at the drive-thru but, by the time she got to the service window, she couldn't find her wallet. "I literally started crying," she says.
The woman working the drive-thru at the Merrimon Avenue Chick-fil-A saw Carrie's tears and quietly turned to a manager. "Then she turned around and said, 'It's on us,'" Carrie says. "It was such a nice thing to do, and they had no idea what we'd been through that day."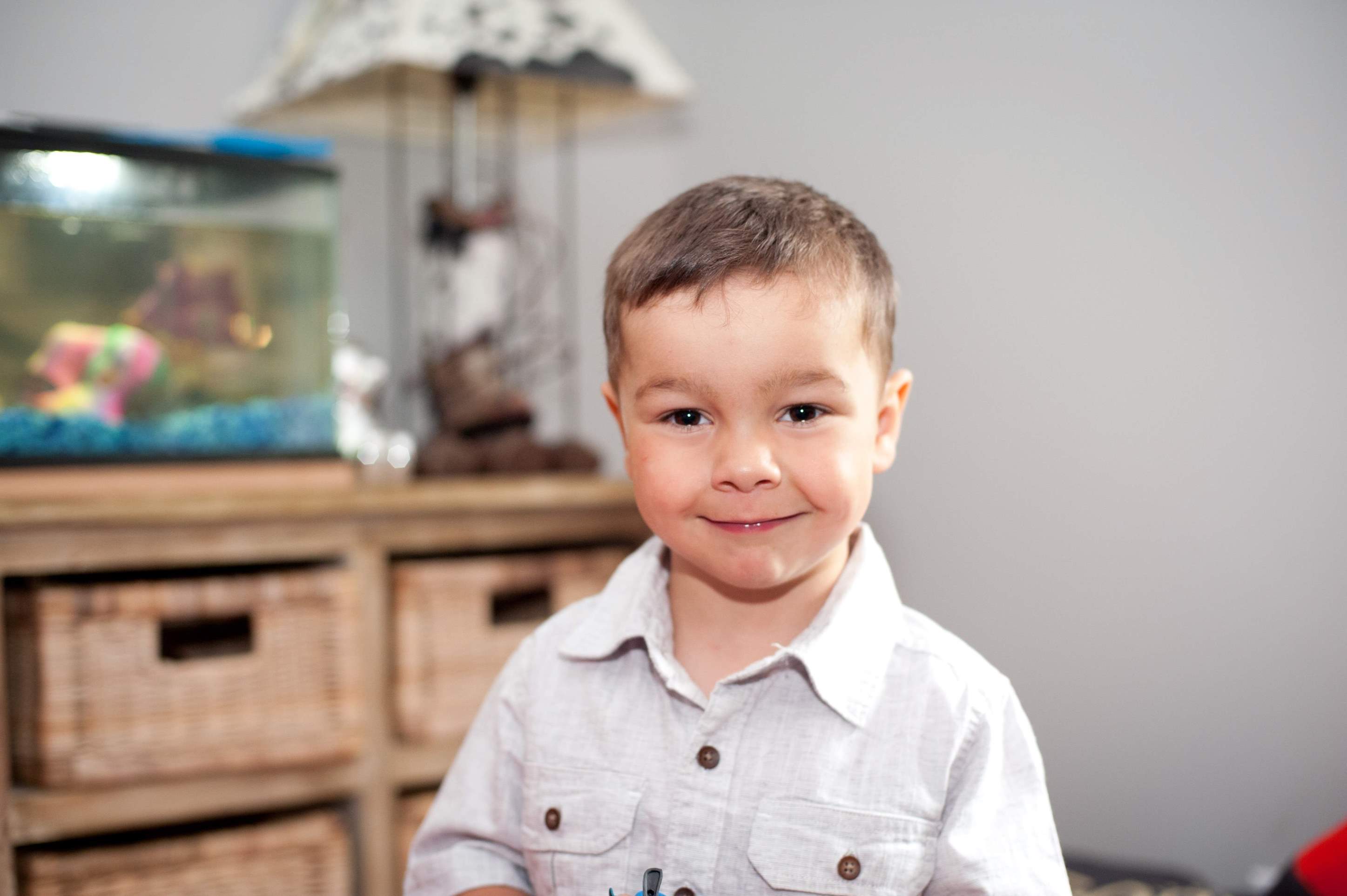 Hughes Chisholm
Good deed goes viral
The next day, Carrie sat down to write a thank you note, but decided to post the good deed on Facebook instead. Her virtual thank you note went viral, with more than 13 thousand people "liking" it.
Carrie thinks her story has been so popular because people are looking for something "to be thankful for." That's particularly true for those who understand the Chisholm's predicament firsthand.
"There's such a heart community that the people who have gone through having a child like Hughes have really connected with that," Carrie says. "People are so thankful for the awareness."
It's another act of kindness in a long line of good deeds that have helped the Chisholm family persevere. "It's been significant how people have reached out to us and helped us through this journey," Carrie says.
The Chisholms also lean on their faith and assistance from Kari's Heart Foundation, a faith-based non-profit started by Jeff and Jennifer Schoondyke, whose daughter was born with — and eventually succumbed to — a congenital heart defect. The foundation keeps parents from having to choose between being by their sick child's side and working to keep home and work life afloat.
When your child is sick, says Carrie, families often have no choice but to let expenses pile up. That's why a simple gesture, like paying for a sick child's meal, can mean so much.
"There's nothing in this situation that you have control of, other than trying to hang in there and be positive and stick to your faith and try not to get down," Carrie says. "It's tough; you have to be so strong to do this. I didn't know that we had it in us."
No one can go it alone: Kari's Heart Foundation by the numbers
Since 2008, KHF has donated Karing bags, meals, gas money, paid for hotel rooms, mortgages and rent for families of children with congenital heart disease. For more information on the foundation, you can check out the KHF Facebook page.