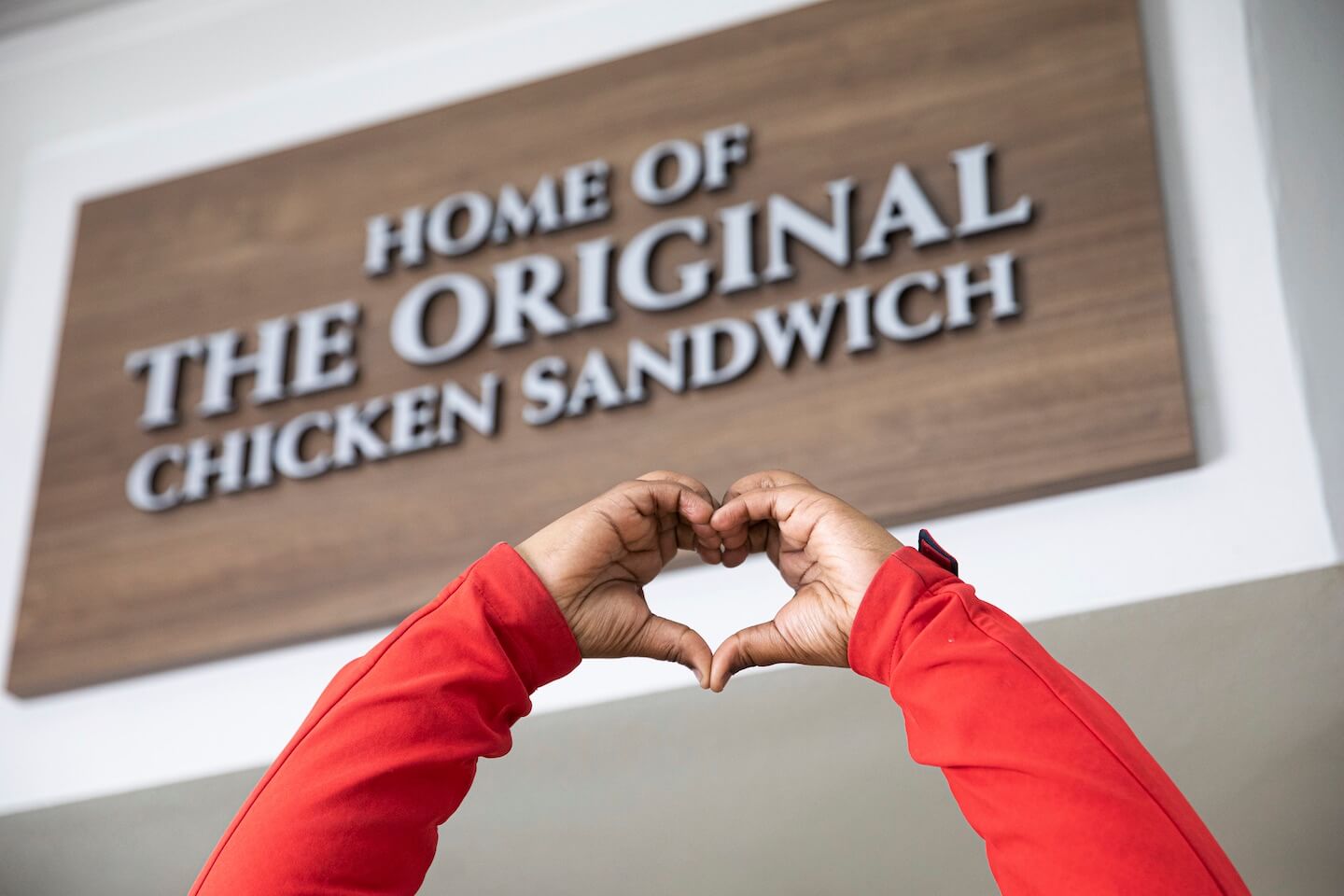 How 2021 gave Operators, Team Members, staff and even customers a chance to serve our communities
Truett Cathy founded Chick-fil-A® with a simple but powerful idea: "a great company is a caring company." More than 170,000 Operators, Team Members and Staff carry out his vision each year across the United States, Puerto Rico and Canada. In 2021, they had a tremendous opportunity to serve their communities through the four pillars of our CSR program:

Caring for people by cultivating a positive work environment where people feel known and cared for.

Caring for our communities by strengthening the cities and neighborhoods we serve.

Caring for others through our food by serving great food people can feel good about.

Caring for our planet by acting as good stewards of the planet we share.

Below are a few highlights of their service, which you can read about in more detail in the Chick-fil-A 2021 Corporate Social Responsibility Report.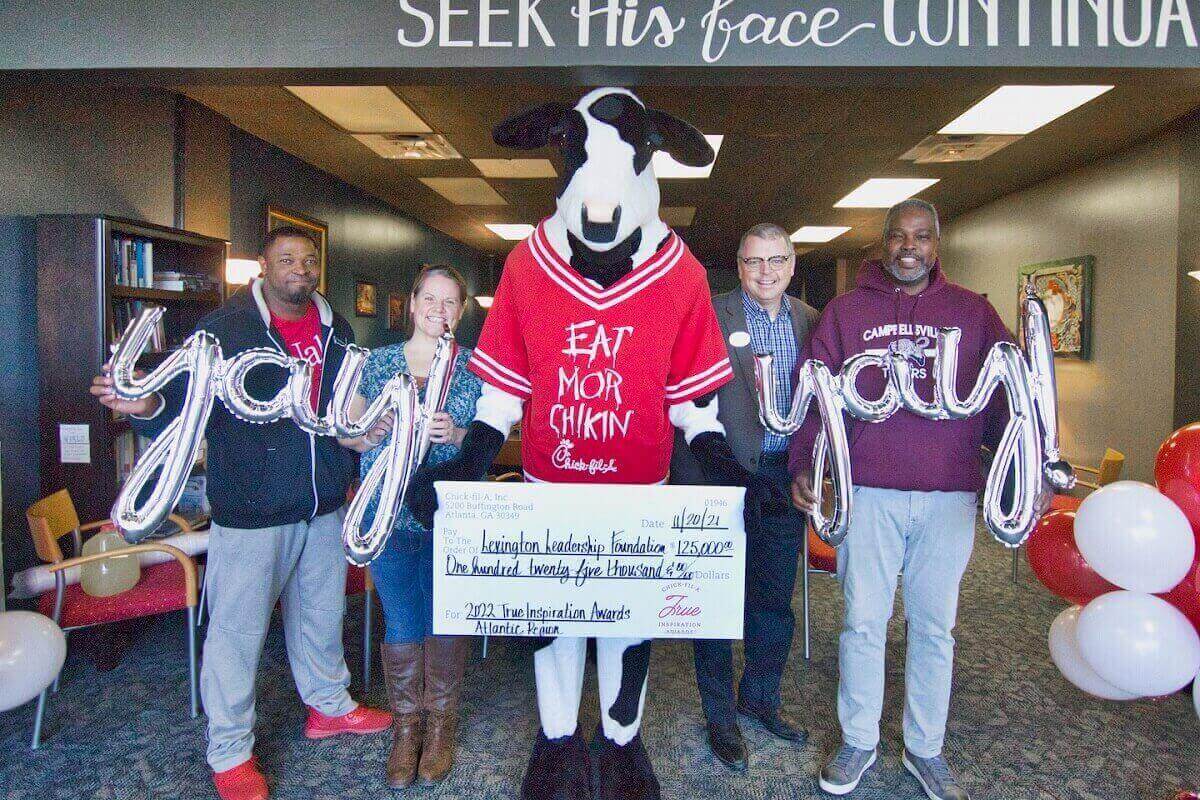 2021 CSR highlights

Caring for People

Truett Cathy always believed he was in the people business, not the chicken business. Caring for customers, staff and Team Members continues to be an important part of our initiatives.
For example, in 2021 Operators nominated more than 7,400 Team Members to receive $19 million in Remarkable Futures™ Scholarships to pursue a higher education and achieve their academic goals. The Chick-fil-A Together Fund, another example of Truett's legacy, was launched in 2021 and assists members of our Chick-fil-A family in times of need.
Caring for communities

With the help of Chick-fil-A® One members who voted for the final recipients, 34 nonprofits across the country received a total of $5 million in True Inspiration Awards® grants to expand their local impact. And, to help nonprofit leaders take their efforts to the next level, we launched the Chick-fil-A Impact Accelerator, providing training, support and resources for more than 200 nonprofit leaders this year.

Caring for others through our food

Chick-fil-A® restaurants donated more than 12 million meals to local organizations through the Chick-fil-A Shared Table® program. To help provide more than 15 million meals for those in need, we also donated more than $3.1 million to Feeding America®, Second Harvest and other nonprofits.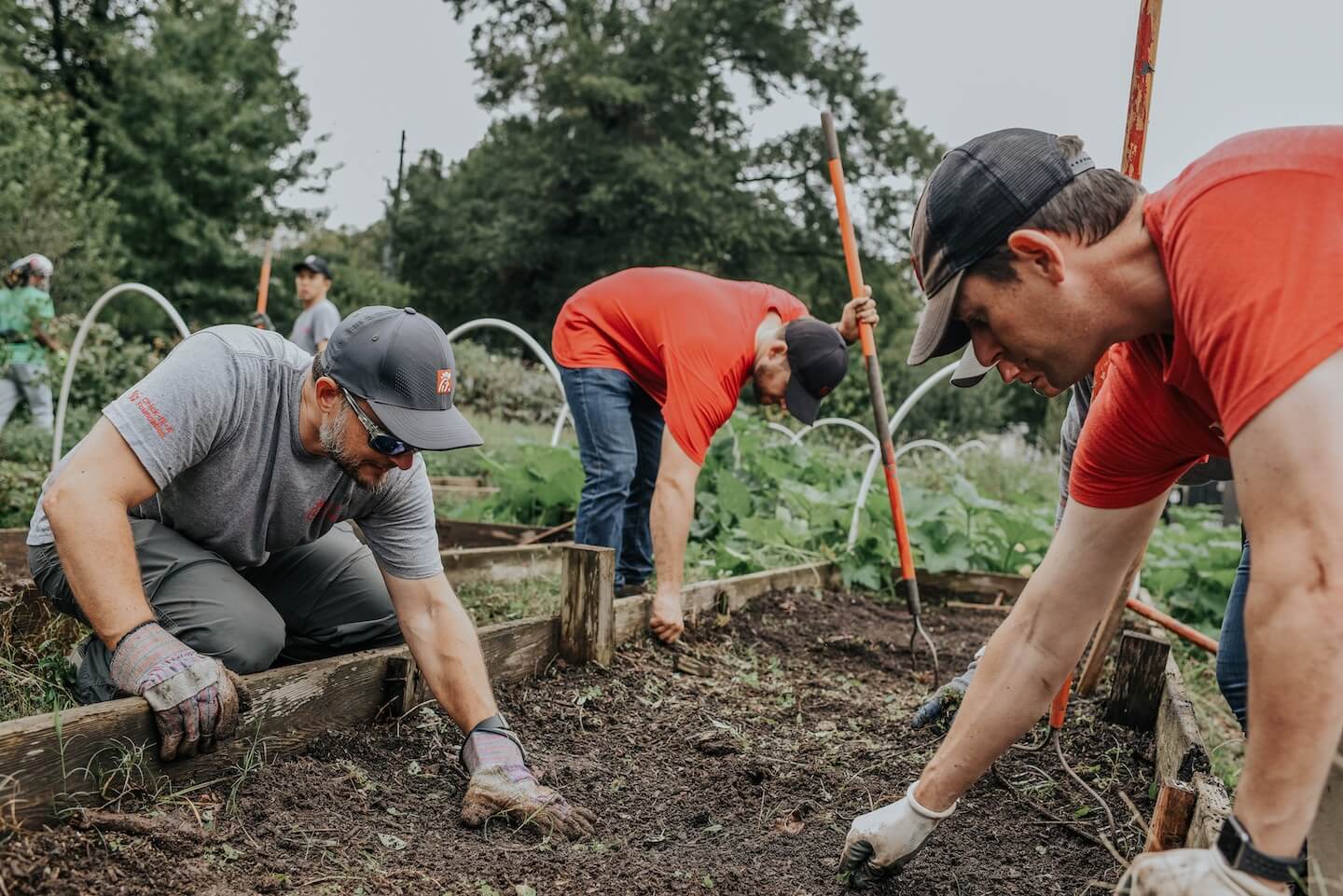 Caring for our planet

Operators and Team Members have made caring for our planet a priority by increasing their efforts to reduce food waste by composting, recycling fryer oil and more. Our staff also launched the Chick-fil-A Green Team to help cultivate a "green" mindset across the business.

Our 2025 goals

In our 2021 Corporate Social Responsibility Report, we also unveiled four 2025 goals – one for each of our CSR focus areas:
Caring for people: Impact more than 50,000 Team Member lives through educational opportunities
Caring for our communities: Provide more than 3 million people with resources that support economic mobility
Caring for others through our food: Provide 200 million meals to our communities
Caring for our planet: Divert 25 million pounds of restaurant food waste from landfills
We look forward to what we can accomplish together in the years to come as we strive to have a positive influence on all who come into contact with Chick-fil-A.

For more information about Chick-fil-A's CSR efforts, please visit chick-fil-a.com/giving back or read the full 2021 report.