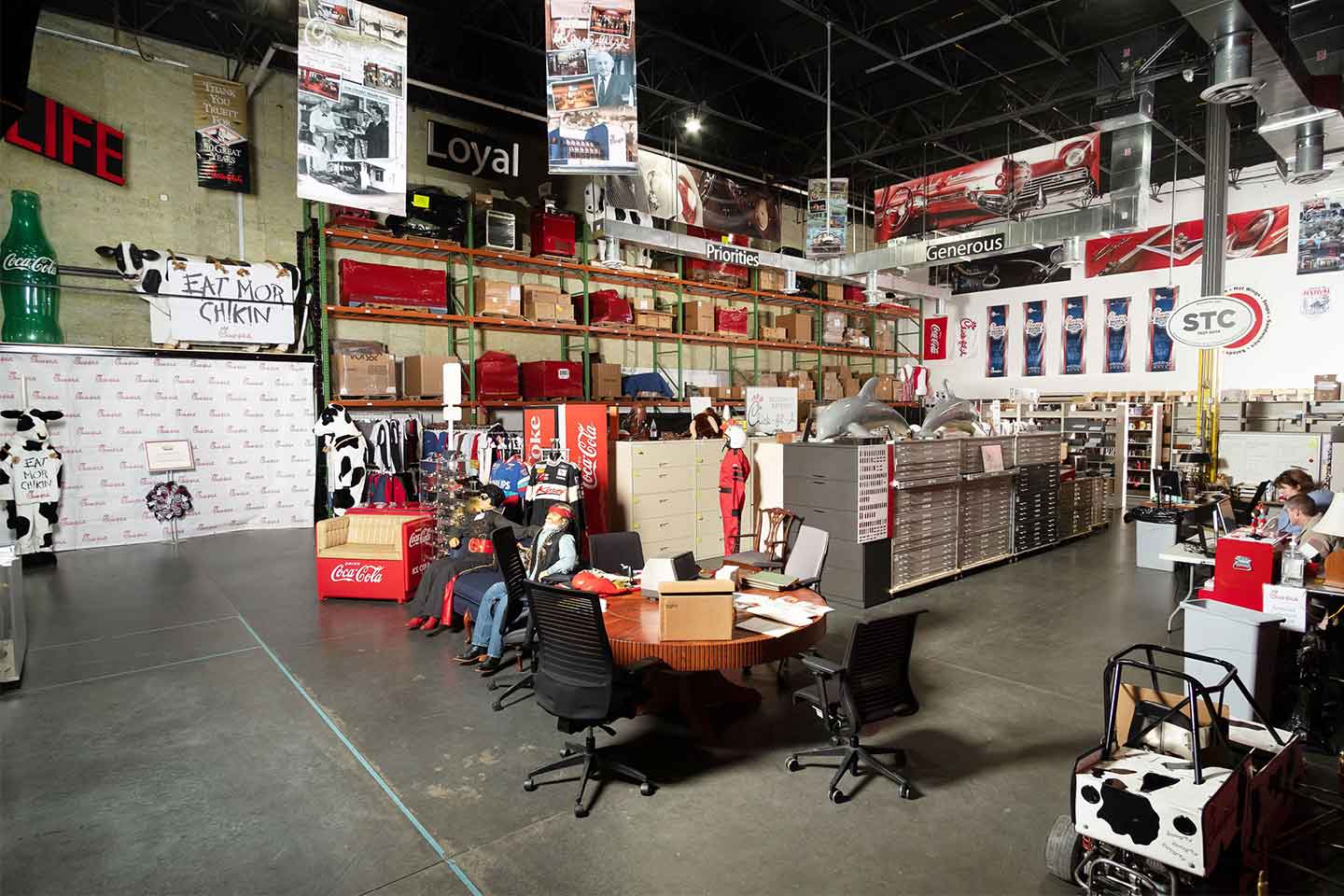 Across the street from Chick-fil-A's Atlanta headquarters sits a hanger nearly half the size of a football field.
This is no ordinary building though – this is the Chick-fil-A Archive, and it's filled with five decades of memories and history.
The Archive tells the story of the company with the help of more than 375,000 items. These collected items date back to the 1940s, when Founder Truett Cathy first opened the Dwarf House, all the way up to today.
Everything from the original promotional signage, to the first Kid's Meal boxes and the ties employees would wear can be found inside this hanger. The 25-foot walls are covered in "Eat Mor Chikin®" Cows, vintage restaurant banners­­­­­­ and images of Cathy smiling, either while shaking a customer's hand or making an Original Chicken Sandwich. Some of Cathy's personal items can also be found in the Archive, including his handwritten notes for speaking engagements that he'd place in his jacket pocket for safe keeping.
Watch this video for a peek at memories of the past and a spark of inspiration for the future.