Order all your favorites, now through chick-fil-a.com
Are you craving Chick-fil-A Waffle Potato Fries®, but don't have the Chick-fil-A® App? Beginning November 9th, Chick-fil-A customers will have another way to order their favorite Chick-fil-A menu items with online ordering right here on chick-fil-a.com.
"The ability to order online from Chick-fil-A's full menu is one more way for us to show care to our Customers by making the ordering process as seamless as possible," said Emily Thomson with the customer digital experience team at Chick-fil-A, Inc. "Traditionally, Customers have only been able to order catering on chick-fil-a.com. Online ordering now changes the game by providing the full menu for everyday purchases."
From your phone (or computer) to you
Whether through chick-fil-a.com or the app, Customers nationwide now have two convenient options to order ahead for drive-thru, carry-out or curbside, depending on the options available at their local Chick-fil-A restaurant.
Through online ordering, which Chick-fil-A tested at Chick-fil-A restaurants in the Baltimore and D.C. area this summer, Customers have the ability to place their orders by following these steps: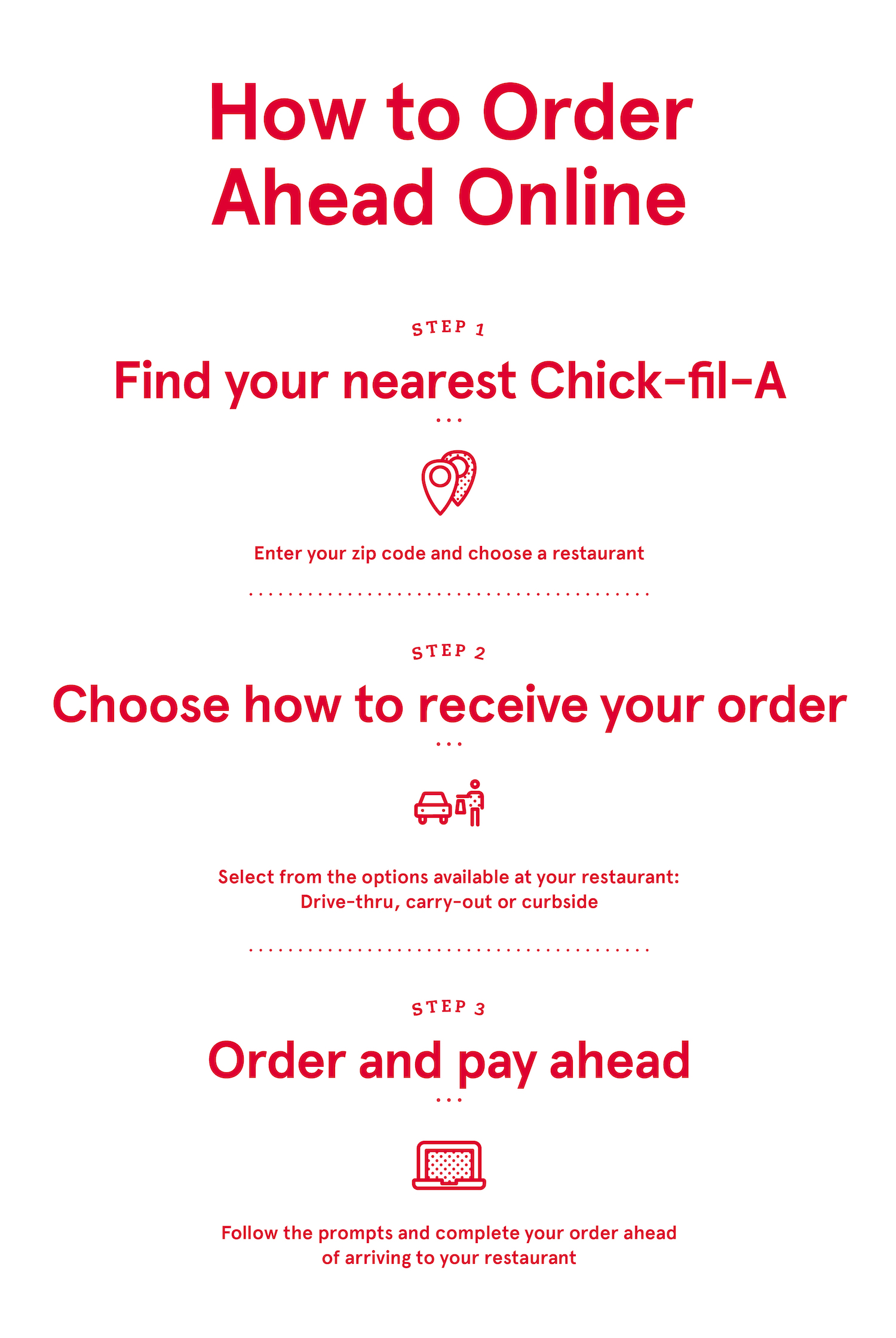 Now for the yummy part. During the order process, you'll be prompted to check out through an existing Chick-fil-A One® account, as a guest, or have the option to create a Chick-fil-A One® account. Once your order is submitted, you'll receive a confirmation email with pick-up instructions and a unique "check-in" button for you to alert the restaurant that you've arrived. Customers now have the opportunity to place delivery orders via chick-fil-a.com.
Hungry yet?
Start your order