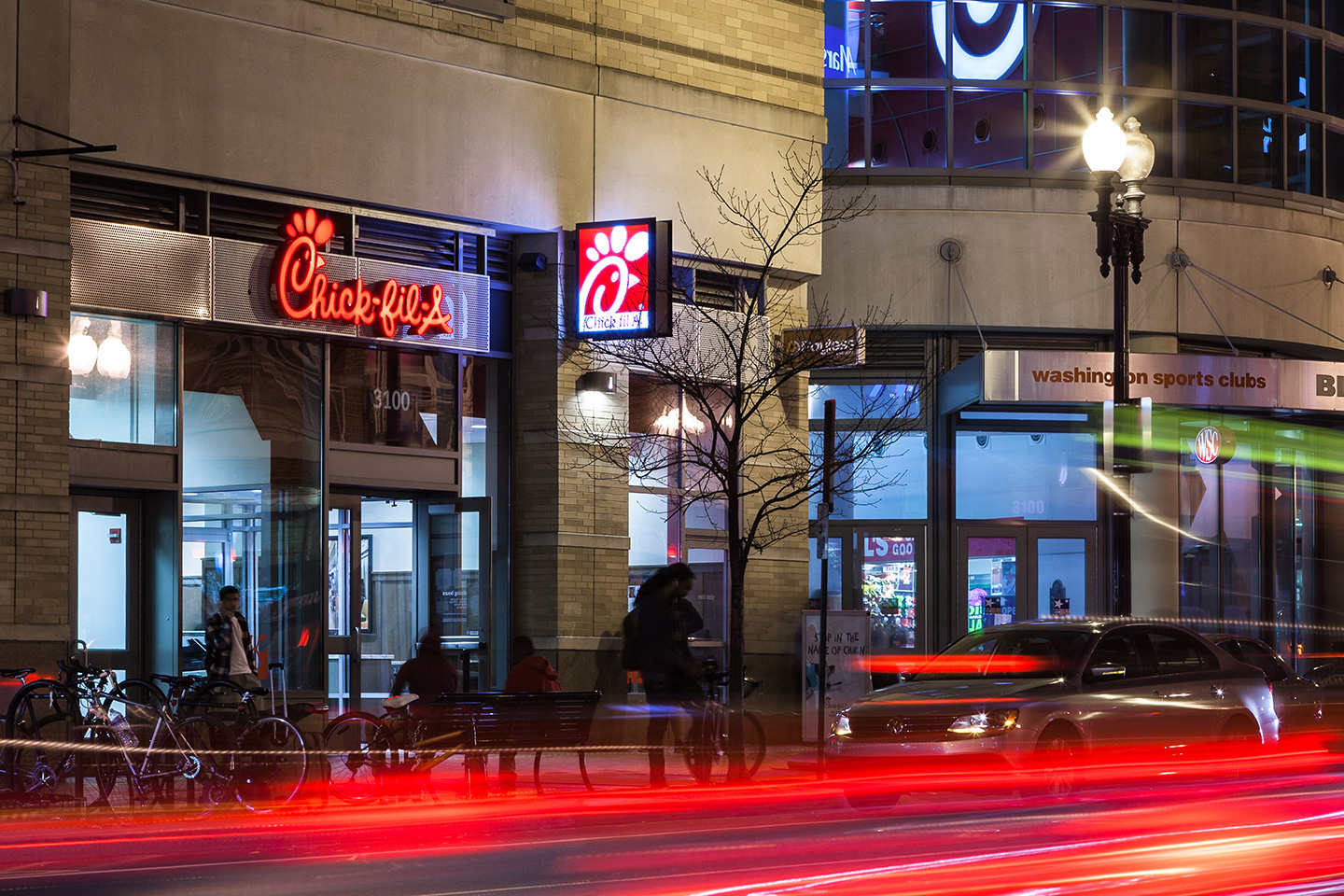 Forging friendships over waffle fries in the nation's capital
It's been named one of the most transient areas in the country. In 2015, a report by the City Office of Revenue Analysis revealed that fewer than 25 percent of new residents remained on the city tax rolls eight years later.
With so much movement, establishing a sense of home in Washington, D.C. can be difficult. A large portion of the District's population seems to arrive with two things in hand: an objective and an escape plan. Washingtonians are going to school, starting careers and working their way up — just in time to get out. Serviced by three major airports, one could say that D.C. is the layover location before arriving at the final destination of "home"—wherever that might be.
An Evolving Door
This fluid mindset infiltrates most conversations inside the District. When meeting a new person, it's only a matter of minutes before the question is asked: "Where are you from?" Often, with close friends, the question evolves to a concerned whisper: "How long do think you'll be here?" With me, this devolves to a resounding plea: "Don't leave!"
Yet in D.C., these are fair questions. Statistics show that most D.C. residents were not born in D.C. —only 37.3 percent according to the 2010 census, a number only rivaled by Florida and Nevada as retirement hubs. In contrast, roughly 50 percent of residents in nearby Maryland and Virginia were born in their state. The District is not only transient, it is also recognized as a global community with a large concentration of immigrants and rich cultural diversity.
Far from the comforts of Atlanta, where I grew up with everyone knowing my family, my friends, and my story, D.C. requires a new starting point. It takes hard work to stake a claim within your new community. The difference between D.C. and most other cities is that we are figuring it out together. Without shared backgrounds and relationships to build upon, we spend our evenings together filling conversations (and social media profiles) with words to paint portraits of the person we want others to see.
Finding "Home"
It was on an evening like this that I found myself at Chick-fil-A DC USA with Andrea, one of my new friends in the District. Andrea is from Quito, Ecuador, so she, like so many in D.C., is experiencing both a new city and country. The day we met, it was Andrea's wide smile and welcoming hug that introduced me to my first, daunting class of graduate school. Once class ended, we shared the first of many conversations that explored ways we connect and communicate in our lives.
"I realized that while establishing a sense of home in D.C. is difficult, it's one of the most rewarding journeys on which I have ever embarked."
While this process is not easy without a shared foundation, it makes the "aha" moments — those moments when you feel like you've broken a barrier in understanding one another — so rewarding. For me, a trip to Chick-fil-A was an important "aha" moment in our relationship. Since the beginning of our friendship, Andrea listened to me talk about Chick-fil-A as if it was a member of my family. Since there was not a Chick-fil-A in the city, I often noted that I missed it and looked forward to visiting when I returned home. These statements resulted in confused looks from Andrea, but unlike other parts of my life that I could communicate through words and pictures, I didn't know how to communicate the memories I had shared with Chick-fil-A. The relief I felt when my dad—midway through his first day of chemotherapy— smiled while sipping a Chick-fil-A chocolate milkshake. The celebration I relished with my friend Keri over early morning chicken biscuits discussing her new college scholarship, or the laughs I shared with my friend Leslie when she put sugar instead of salt on her waffle fries— but didn't notice.
In that moment sitting, enjoying our chicken sandwiches and laughing about our recent entry into mid-20s Andrea noted, "You're at home here — I see why you love this place." And she was right. I had shared so many memories in Chick-fil-As that it was a piece of understanding me — an important stroke on my portrait.
That night, I realized that while establishing a sense of home in D.C. is difficult, it's one of the most rewarding journeys on which I have ever embarked. Every day opens new opportunities for more "aha" moments, and every conversation brings new adventure and excitement as I work to make a place for myself in the District.