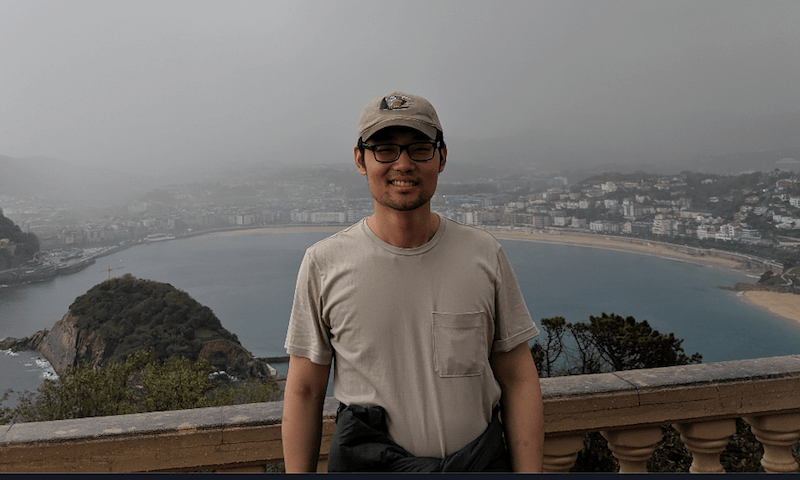 When COVID-19 caused Yunha Moh to close his own restaurant, he found an unexpected opportunity in his local Chick-fil-A
In early 2020, Yunha Moh was fresh off a win from a TV cooking competition show and was running his own restaurant: the Tamra Teahouse in Brooklyn, New York.

Then, COVID-19 hit New York City and everything — including his restaurant — abruptly closed.

A new start
At an early age, Moh learned how to adapt. At 8 years old, he and his family packed all of their belongings into a few suitcases and moved from Seoul, South Korea, to the metro Atlanta area.

Growing up, both Moh's parents worked long hours to make ends meet for their family. Part of his responsibilities included cooking dinner for his younger sister each night, and he learned how to use pantry staples to make meals on a budget.

"From early on, I had this realization that the kitchen is the culture of a home," Moh says. "No matter your budget, you can create unique foods that fuel your body and soul."

Packing bags, again
After high school, Moh left home to attend college at New York University, where he graduated with a degree in Economics. But, shortly after getting a job with a big consulting firm, he realized he wanted to get back to his true passion: cooking.

Moh started working in the food service industry, and eventually found himself with the opportunity of a lifetime to own his own restaurant, Tamra Teahouse.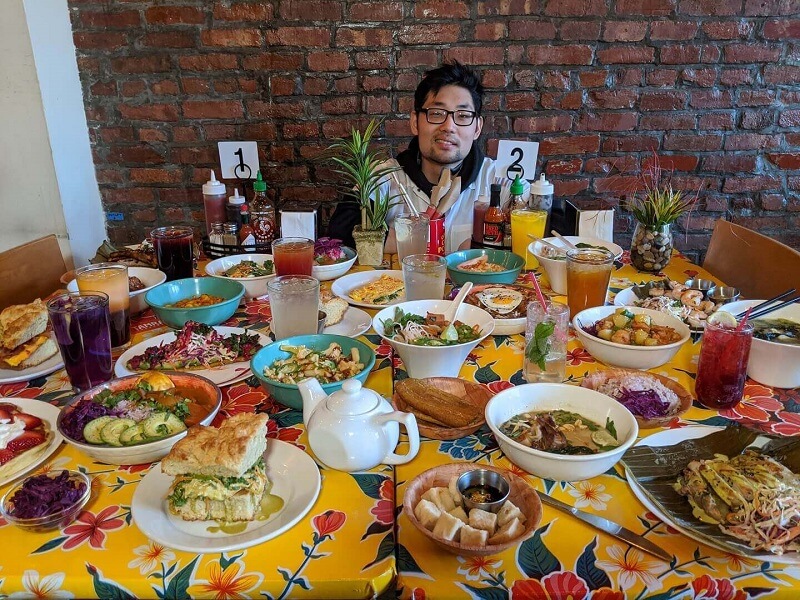 His vision was to provide simple, everyday meals at an affordable price.

"It was always a dream," Moh says. "I had this desire to provide Brooklynites with the ability to come into my restaurant with a ten-dollar bill and leave happy with a full stomach."

Unexpected opportunities
In early 2019, Moh was invited to compete in an episode of a TV cooking competition, where he won with an innovative and delicious menu: a frog leg tostada with cauliflower slaw, potato-and-rice-flour-battered fried chicken with curry okra, and cinnamon griddle cakes with sweet duck crunchies. With a championship under his belt, the world was Moh's oyster. Until everything changed in March 2020.

When COVID-19 hit New York City, Moh had a tough decision to make: Keep Tamra Teahouse open and incur thousands of dollars in debt or close its doors for good.

He decided to close as a new opportunity dropped at his feet: an opening in the Urban Leadership Development Program at Operator Luke Cook's Chick-fil-A® Fulton Street In-Line restaurant in Manhattan.

"Throughout the entire hiring process, Moh stayed top of mind for us," Matt Orth, Chick-fil-A Fulton Street In-Line's Director of Training says. "He's sharp and driven with a healthy sense of pride in how he got to where he is."

Today, Moh's refining his leadership skills through the training program and is using his past experience to support the restaurant's growth. In fact, he was recently promoted to be the restaurant's Financial Director.

Most of all, Moh wants to continue waking up knowing he's doing what he loves.
"Everything truly happens for a reason," Moh says. Making the decision to close the doors to my restaurant was hard, but I'm proud to be a part of such a great team. Knowing what I've already accomplished and what I want to continue to accomplish with the rest of my career only adds to the legacy I want to leave behind."