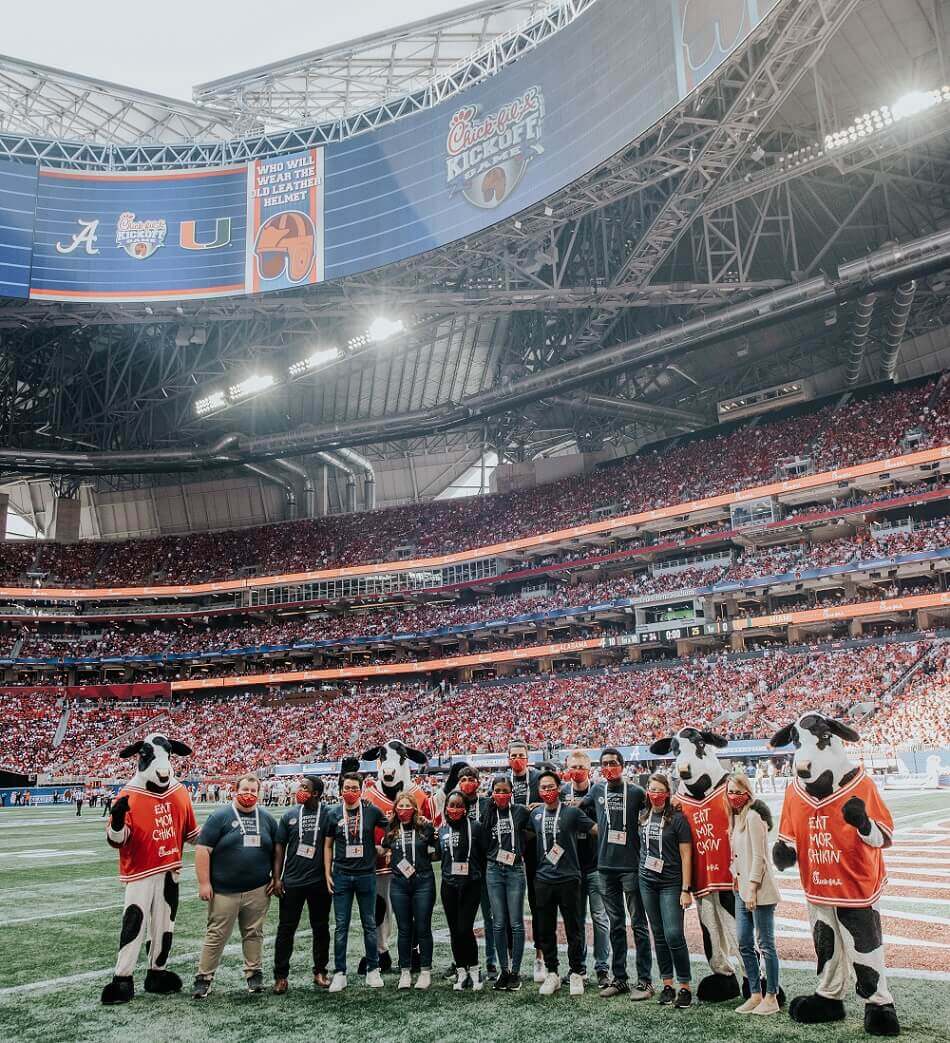 Two Chick-fil-A Team Members and True Inspiration Scholars reflect on the impact the Chick-fil-A scholarship and mentoring programs have had on their lives.
In March 2021, Karina Juarez and Anthony Washington were two of 12 Chick-fil-A Team Members named True Inspiration Scholarship winners, receiving $25,000 toward continuing their secondary educations.
Each year, Chick-fil-A awards two types of Remarkable Futures™ scholarships to Restaurant employees: True Inspiration Scholarships ($25,000) and Leadership Scholarships ($1,000 or $2,500). In 2021, 7,492 Chick-fil-A Team Members across 47 states (plus D.C. and Canada) received scholarships, totaling $19 million.
For both Karina and Anthony, the moment they found out they had received $25,000 left them speechless.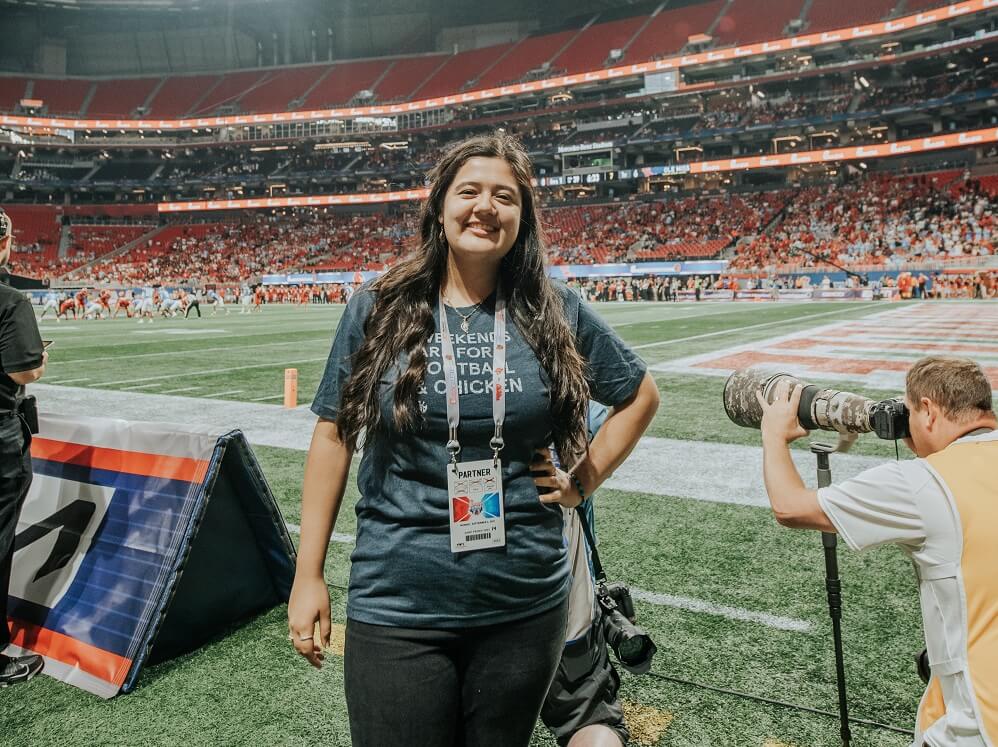 "The first thing that came to my mind was 'Wow. Just wow,'" Karina, a Chick-fil-A at Gate City Team Member, said. "After letting it soak in, I realized that this scholarship means my parents don't have to stress about paying for my tuition and books."
Karina is currently a sophomore at the University of North Carolina, Greensboro, where she is a pre-nursing major.
Originally from Arlington, Texas, scholar Anthony is currently a freshman at Cornell University in Ithaca, New York, where he is pursuing a degree in Music.
"In the beginning, I wasn't sure what to expect after submitting my [Remarkable Futures Scholarship] application," the Chick-fil-A at I-20 and Little Road Team Member said. "Hearing that I had won the scholarship truly showed me that all of my efforts inside and outside of the restaurant were recognized and validated."
More than a check
When named a True Inspiration Scholar, Team Members are also invited to spend the year following as a close-knit group through the Chick-fil-A® Scholars Mentoring Program. This one-year program allows scholars to have the opportunity to create a relationship with a business professional to provide encouragement and guidance throughout their college journey. In addition, scholars also begin to form a bond with the other scholars in their group — often creating lifelong friendships.
In September, True Inspiration Scholars from 2020 and 2021 gathered in Atlanta for a Kickoff Experience. During the weekend, they participated in a variety of leadership development sessions, toured the Chick-fil-A Support Center, and attended the Chick-fil-A Kickoff Game.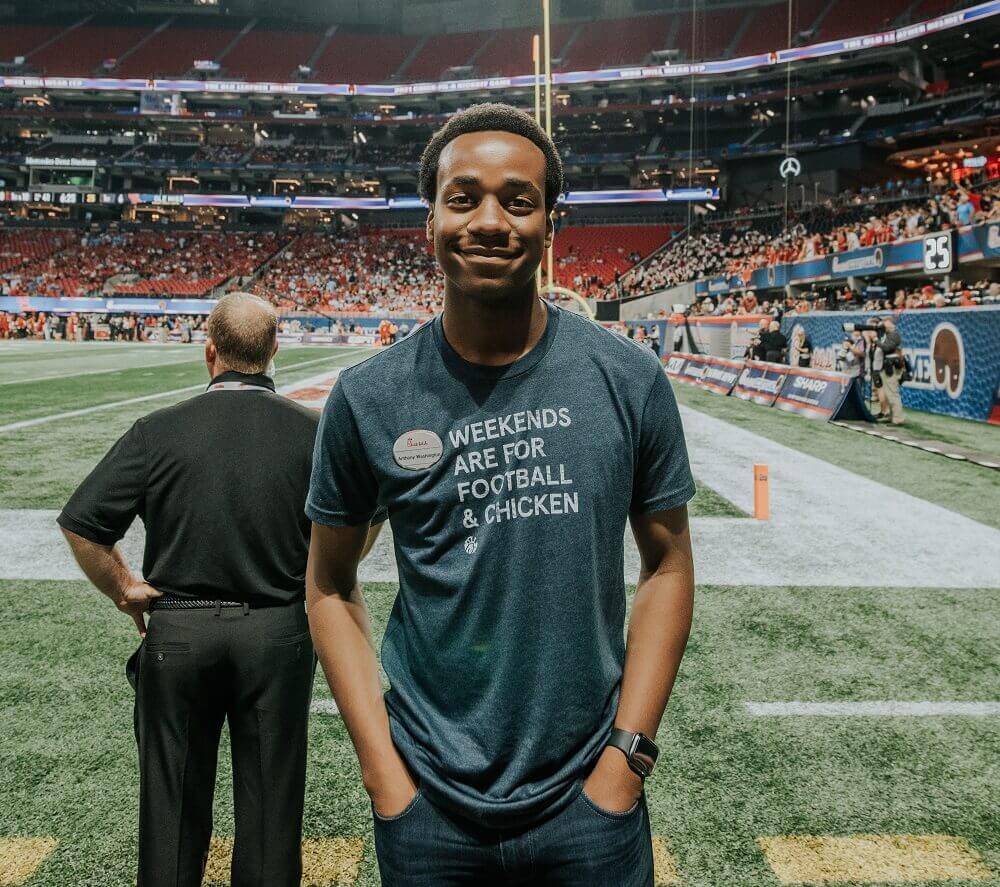 "We started the weekend as strangers," Anthony said. "But through all of the conversations we had about leadership and mentorship, as well as getting to experience the Chick-fil-A Kickoff Game, we left as friends."
Advice for future Team Members
For Chick-fil-A Team Members who are on the fence about applying, Karina has a piece of advice.
"I would tell Team Members who are considering applying, 'Don't be afraid to complete and submit the application,'" Karina said. "This scholarship has already changed my life. For me, investing in yourself now is investing in your future."
The 2022 Chick-fil-A Remarkable Futures Scholarship applications are open until October 28, 2021 at 5 p.m. CST.
For questions, check out the Remarkable Futures Scholarships page or view some of the most frequently asked questions.