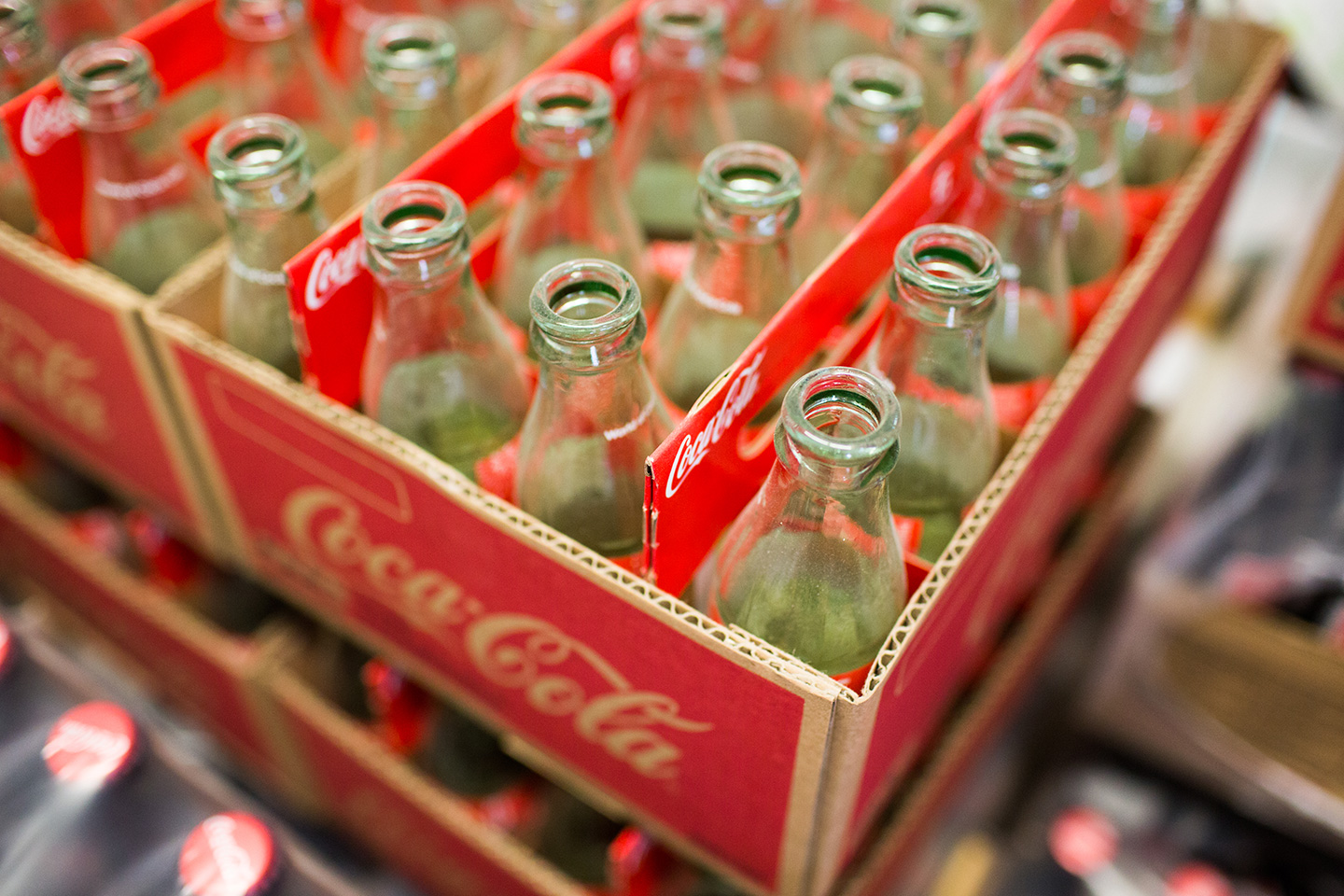 Atlanta artist leaves her stamp inside Chick-fil-A Restaurants with a nostalgic nod to the Coke bottle
One hundred years before her hands touched and transformed an icon, it was first an idea that took shape. That idea became the foundation for not only a global business, but for many, became the centerpiece for thousands of shared moments.
Once described by famed industrial designer, Raymond Loewy as the "perfect liquid wrapper," the Coca-Cola bottle was born on November 16, 1915 when the Root Glass Company was granted its patent.
Fast forward to 2015 and artist Kathleen Plate is surrounded in her North Atlanta studio by a sea of green glass bottles. What is now perhaps the most recognizable fluted silhouette is her medium. Plate says of her work, "I specialize in stuff nobody else does."
Turning other people's proverbial trash into treasure, Plate's company, Smart Glass is known for creating unique and elegant glass collections, jewelry and chandeliers.
Today, you can experience Plate's work firsthand inside our newly designed Chick-fil-A restaurants, which lights the large gathering table in hopes of forming new memories among neighbors. Go behind the scenes with us as she shows us how she does it.
" "
Plate's chandelier can be seen from the street inside the second story of the new Manhattan restaurant located at West 37th and 6th Avenue. Plate currently calls Atlanta and New York City home as she's splitting time between the two cities. Fans of her work can meander through the Garment District a few blocks away to 13th West 38th Street where a 27-foot chandelier of Plates is on display at the retail marketplace, Bene Rialto. She's also in good company offering her jewelry and glassware as part of the seasonal shops set up as part of the Winter Village at Bryant Park.
If you would like to bring one of Kathleen Plate's pieces home, Inside Chick-fil-A readers may receive a special 15% off discount through her website with the code: CHICK-FIL-A through December 20 2015.